It all started when
#bff got a Raspberry Pi
(yums!)
trying to ride the Internet-of-Things (IoT) wave. I scared if I buy one it'll go wasted after I play with it for awhile so I didn't follow.
Side note: I remember when I talked Pi with Kuan, both Yin and Jann thought it's pie but they know it's not that simple so they dare not to ask/join in to our conversation
One night, #bff told me she felt like wanted to get involved in
Arduino
also, and asked me if I wanted one.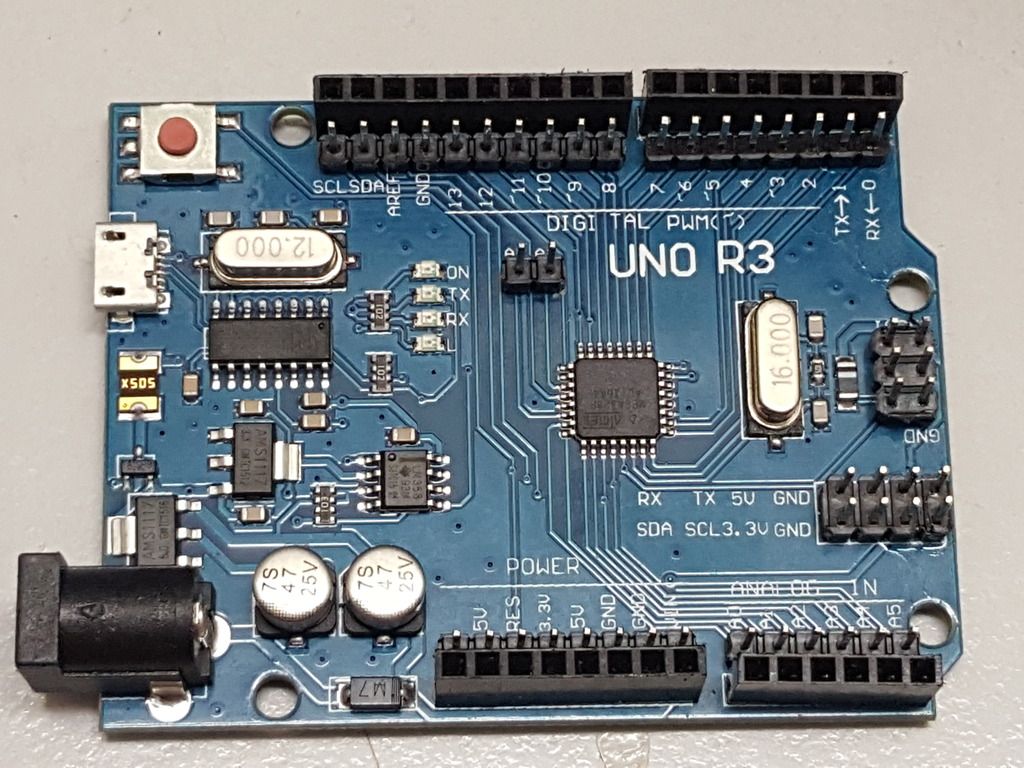 My Uno
Here
's where we got it but I think the seller updated the latest product at the page already.
Well, just thought we could try out cheap Chinano first so we won't feel a burn in the pocket when we
abandon
stop playing with it.
But of course, to do a lil bit more than the simplest program, other components ie a breadboard,
jumper cables
,
LEDs
and
resistors
are needed so it is better to order them together with the Arduino.
(ps: YERRR I got my feelings cheated! Item described PINK LED but I got WHITE LED
)
BE WARNED YO! Although things purchased from eBay are cheap but the shipping could be very slow - I got my Uno after 1 month placing the order while I think my Uno casing is lost in the sea wtf.
---
The first thing le #bff told me before I got my Uno is to get to know the general precautions of handling an electronic component so I
don't short circuit it
wtf.
Compared to Raspberry Pi, Arduino is much easier to learn coz it doesn't have an OS like Pi and you can spare yourself from the installation trouble - just go through
Arduino's official page
, their one-stop information centre or straightaway download their IDE
here
and TADAA! Start coding already woots!
The simplest program
Note that the Uno has a default LED on PIN-13, so if you just load the Blink program to it without any edits, it should be blinking like above example clip - assuming you got all the settings and port correct.
Yep! Blinking an LED is the first lesson to program in Arduino.
So try to be creative yo! There are more things you can do with those additional components: traffic lights, marquee lights etc etc. When you've mastered it, then you can start checking out shields and/or sensors already!
Coming up next:
Clockwise from the top:
LCD 2004 with I2C backpack
Prototype Shield with a mini breadboard
Uno