My sis told me she has got 900+ shares for her "Miss You" doodle!
Read more here
Doodle album
,
original doodle
.
We chatted about our past, when we're poor and couldn't afford to buy any toys, mami used to tore the unused pages from our old exercise books and made draft papers, and we drew all sorts of things on it. My sis said she was envious of me because I can draw. We even drew our own comics!
But now, I no longer draw. Instead, my sis got into designing field and doodle quite a lot!
While waiting Lin to come my house to do assignment, I
doodle
an owl to match with her cat 夜猫子 :)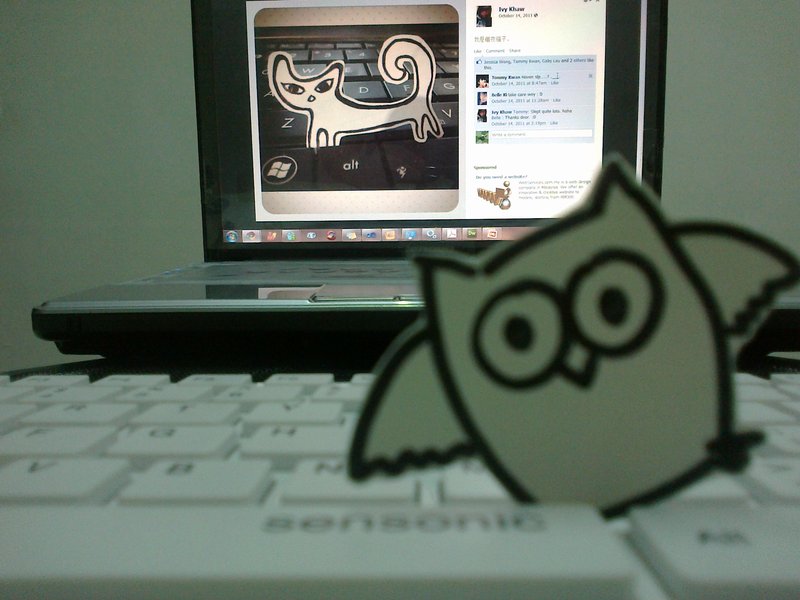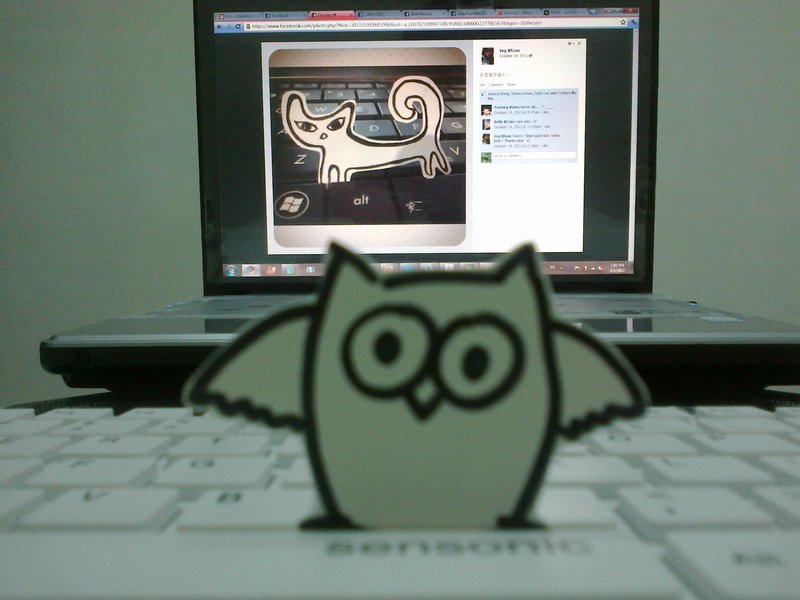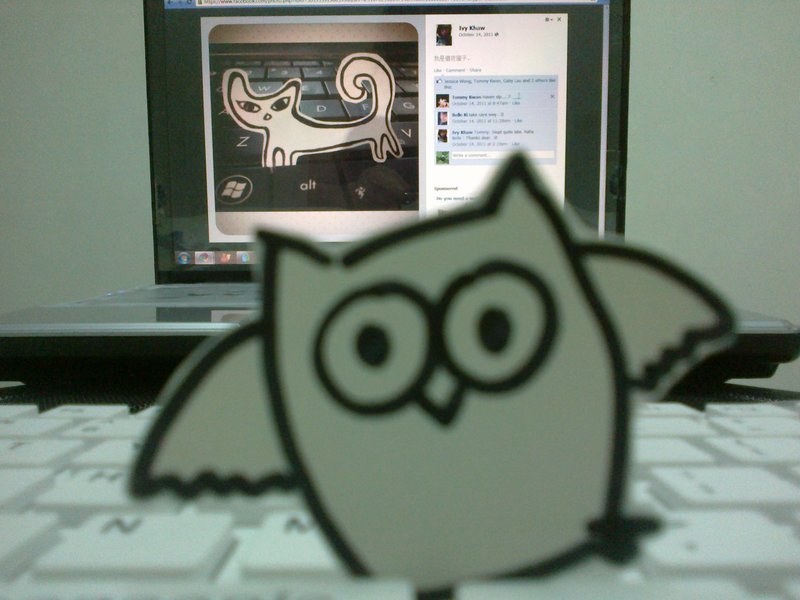 Captioned 夜猫子 photobombing night owl
Took me a few tries before I managed to draw that owl. This is where I copy that owl from:
Link here
There: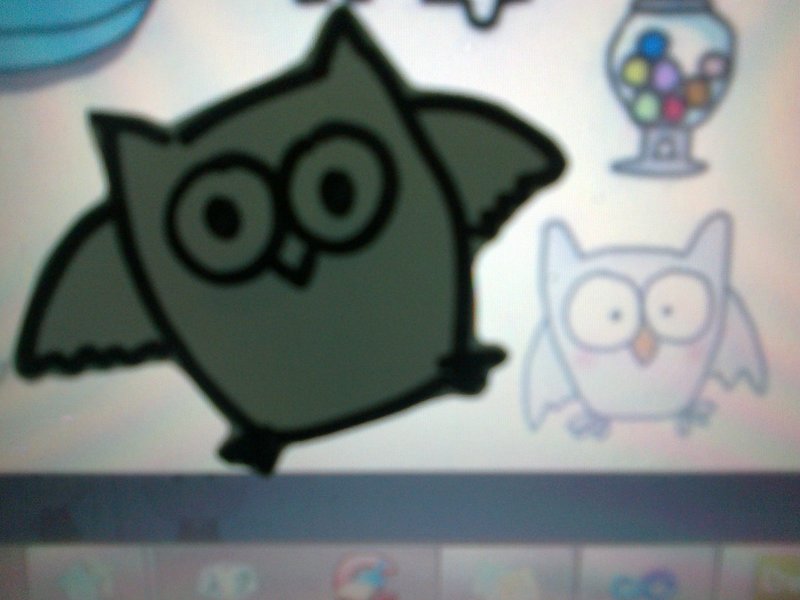 Difference is, everyone likes her doodles, but no one notices mine.