Sing K session with ahdi. Freaking down and helpless, doing ONE assignment for 4 days and still not finish yet. Gotta do something to refresh our mind.
And this is basically what happened wtf: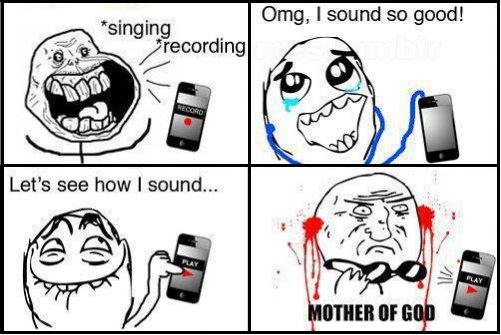 Happened to some songs that we failed to sing properly:

Listening to the songs we sang together, my expression was like:
for my part, and
for her part.
No wonder singers can be so popular.
(NOT JB / RB that kind of singer thankkiu)
p.s: Listening to songs recorded with my sistas... Miss them girls leh :S
p.s.s: Fuck. Sem break gonna end soon and my assignments are like never gonna be complete. Wtf.