This is the day we've been waiting for!!!!!
Since erjie's convo is in the afternoon, we made use of the morning to go to the park.
We took bus and train coz 1. we will be on our foot most of the time and 2. the parking fees are sky-high.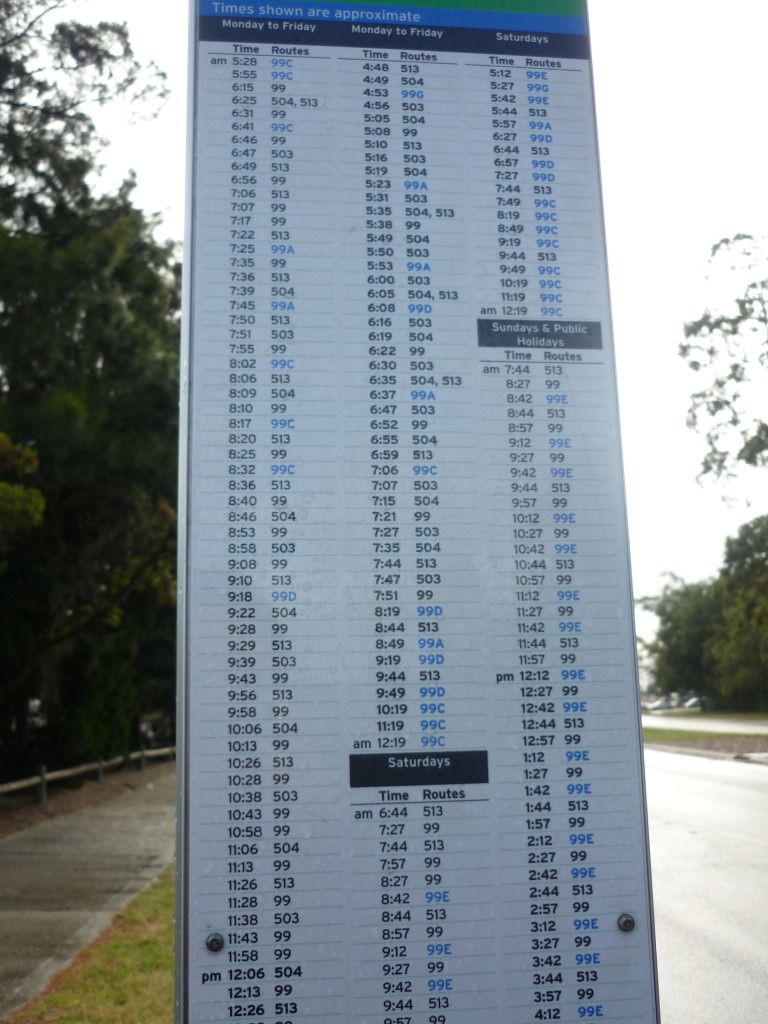 Their bus schedule
Freaking accurate can!!! Unlike Malaysia's, one haz to wait AT LEAST half an hour for a bus/train. And damn squeezy somemore.
And then hor!!! Their buses are handicapped-friendly!!! As in, the bus has no stairs. Instead, the bus will tilt aside and expand the lift-like thing so that wheelchairs can get up! And old folks can get on and off the bus easily!!!
Malaysian government, please work on the public transports!!!
Perth, your moon is getting rounder wtf.
A kind lady helped us to take this photo so I die die also must put up this although I looked like shit #faith-in-humanity-restored coz she didn't run away with our camera wtf NO LA I'm just kidding.
Perth City, here we come!
BankWest Tower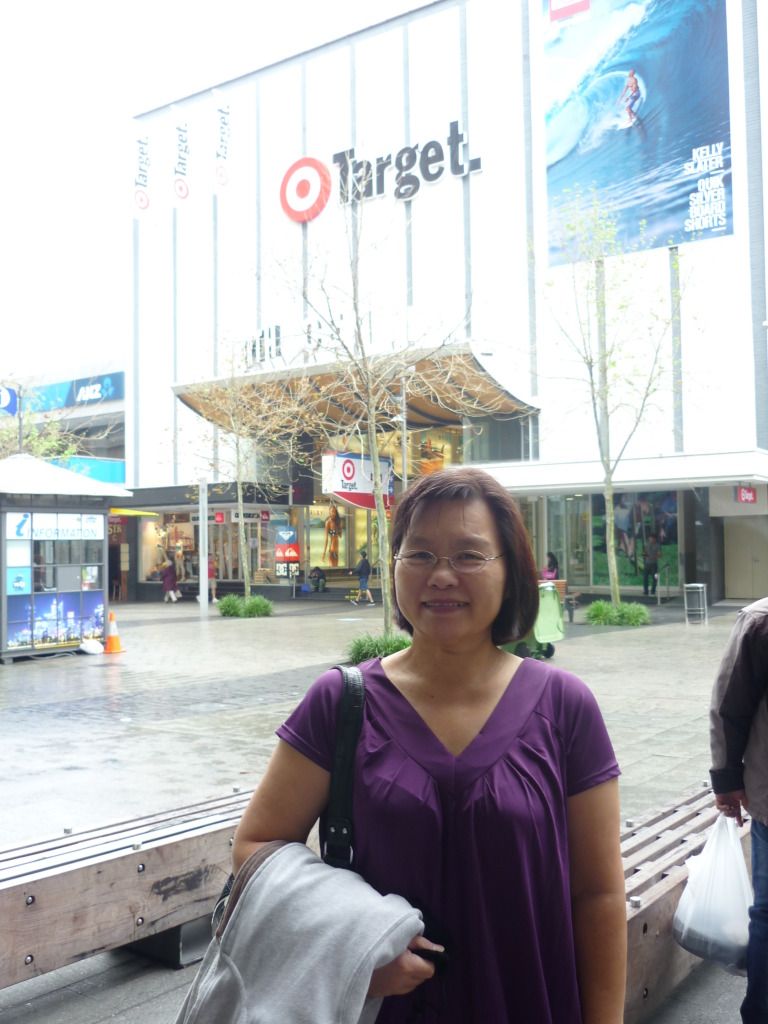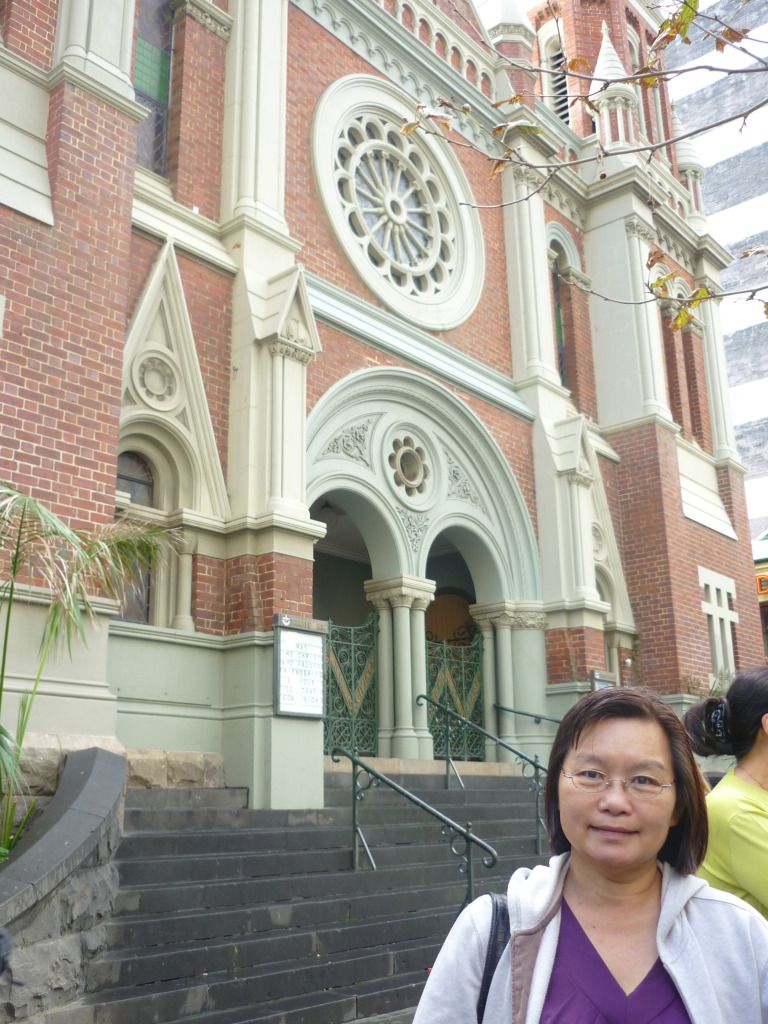 Some random buildings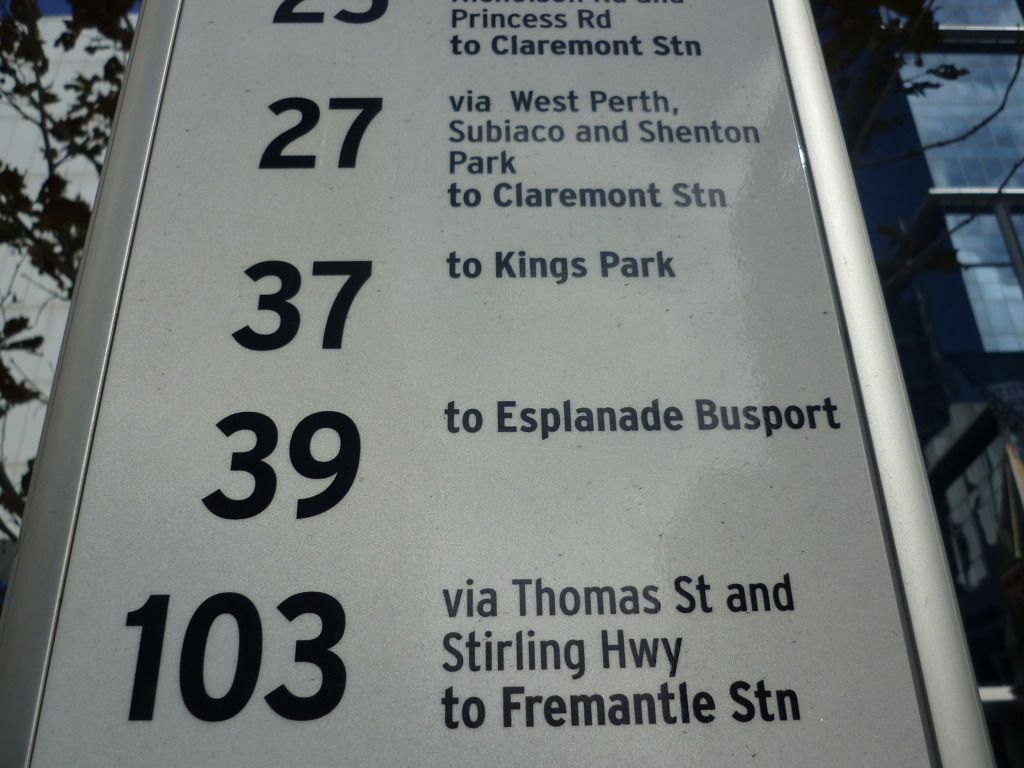 To King's Park!!!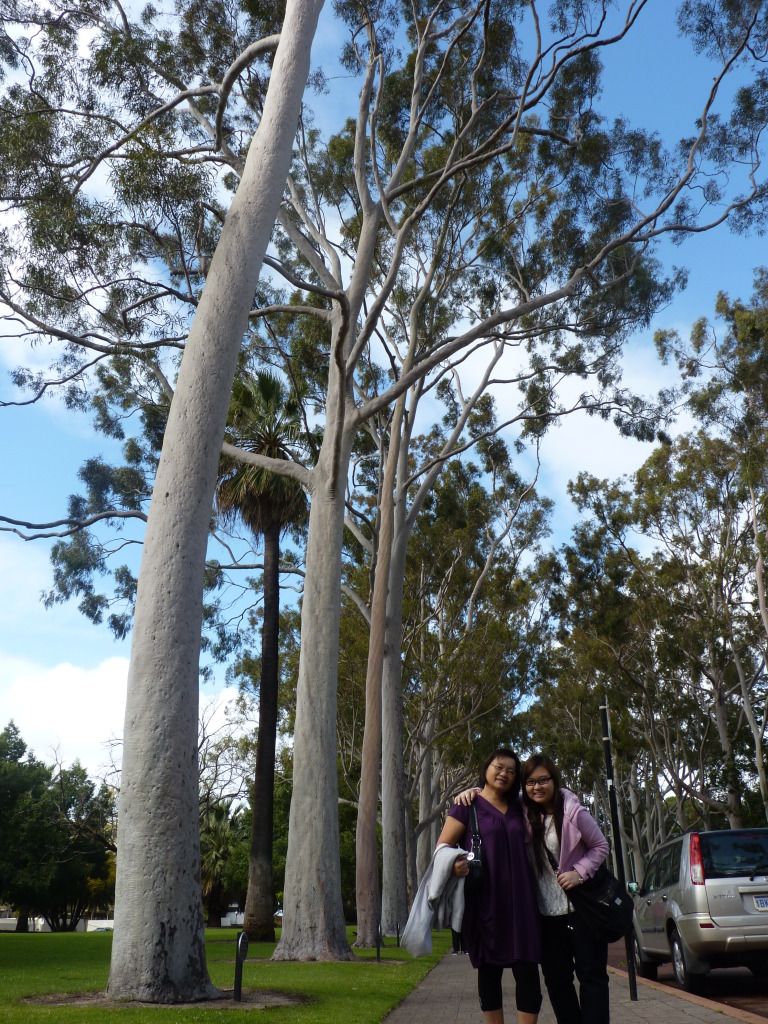 It's SPRING!!!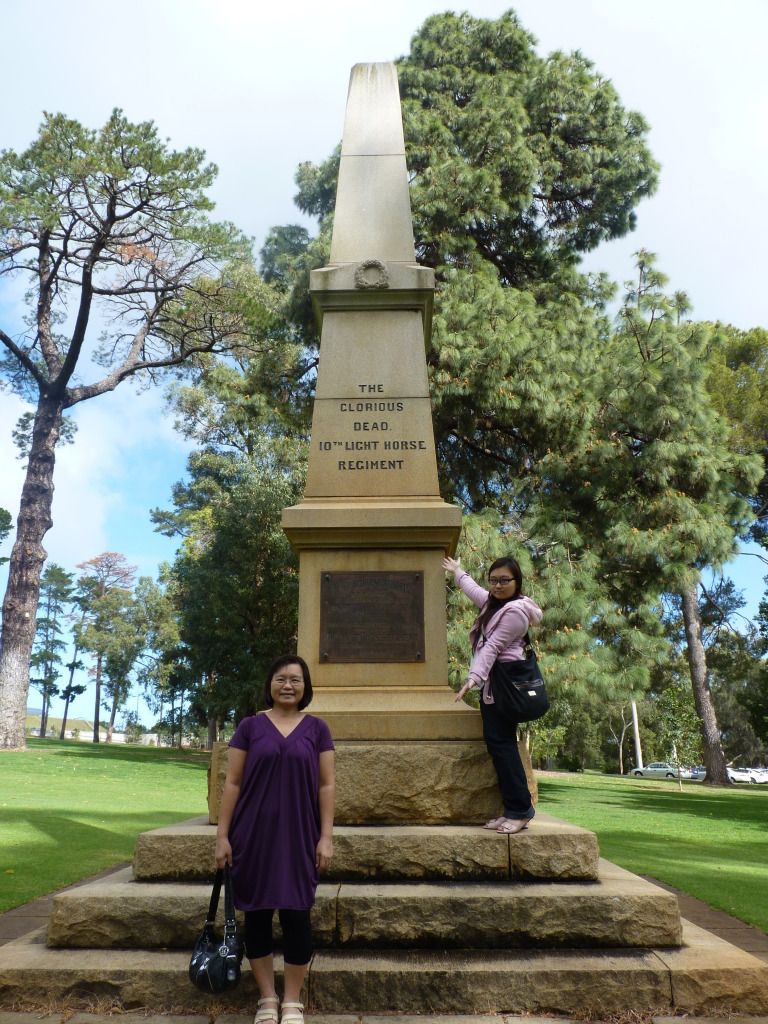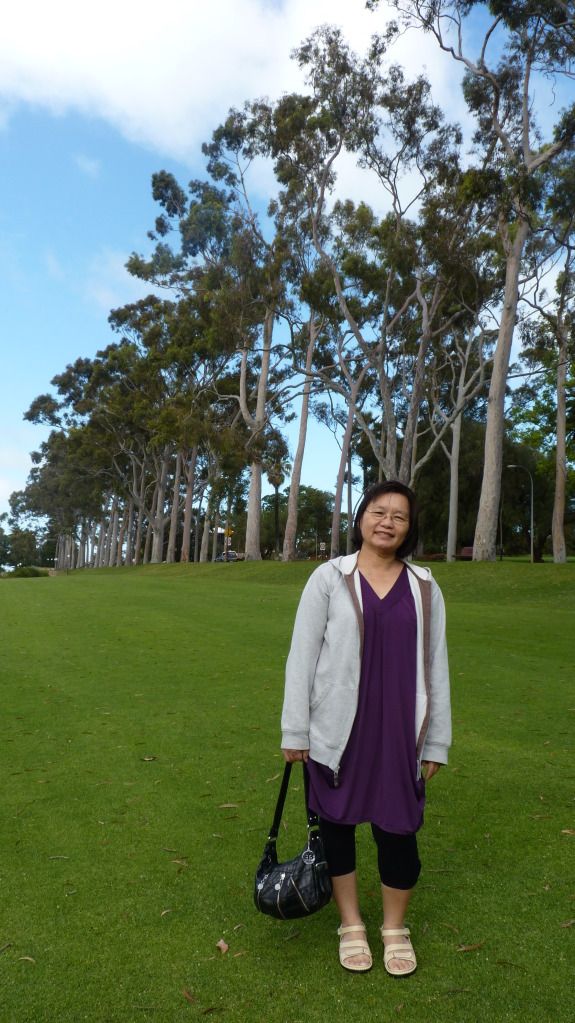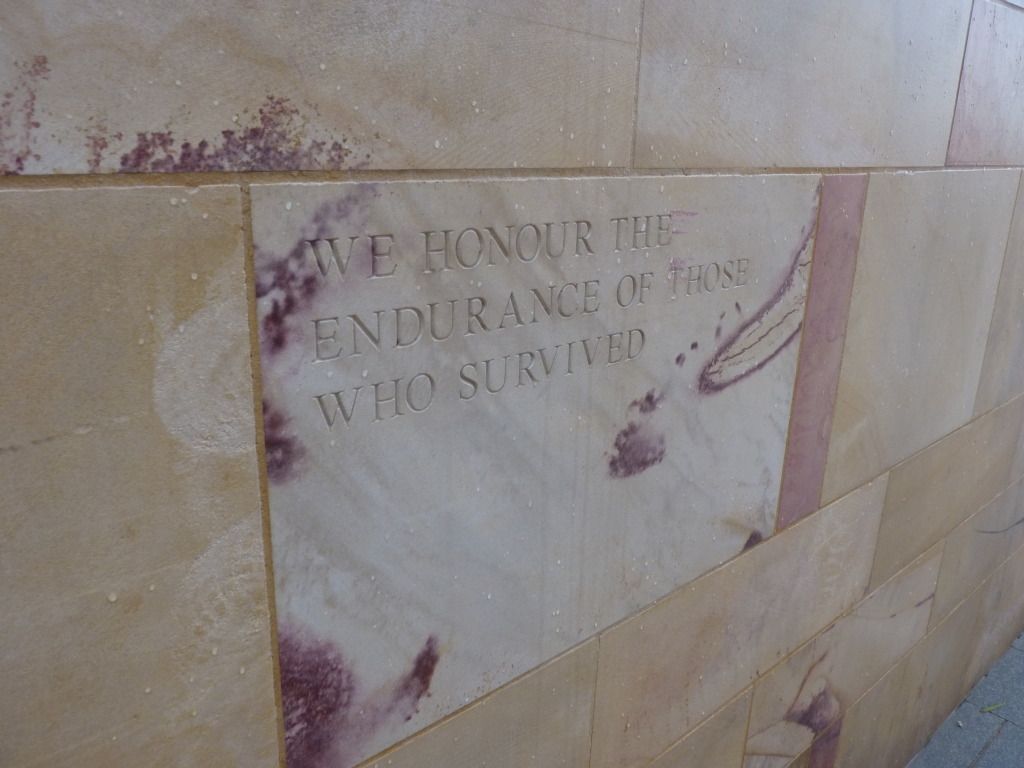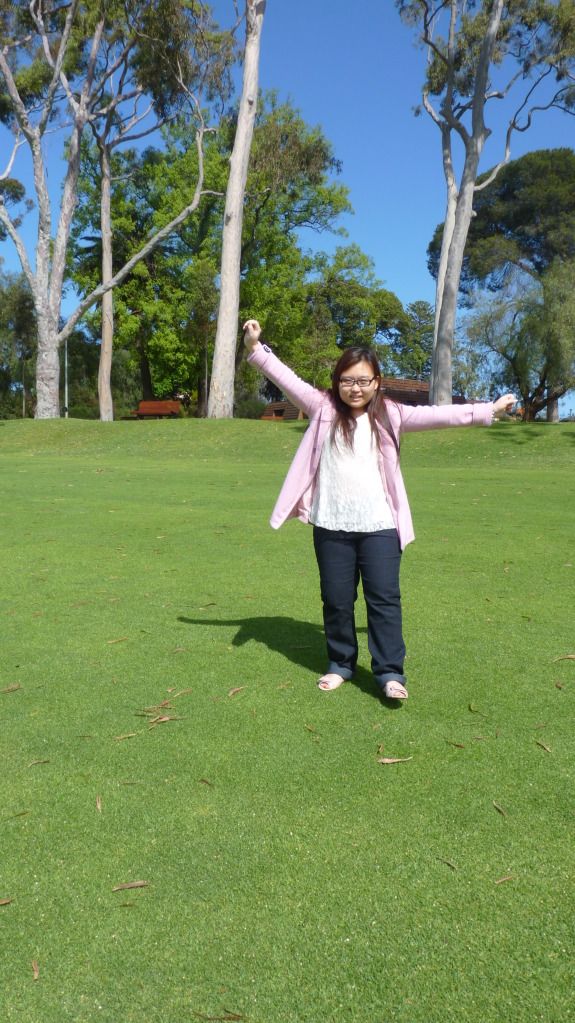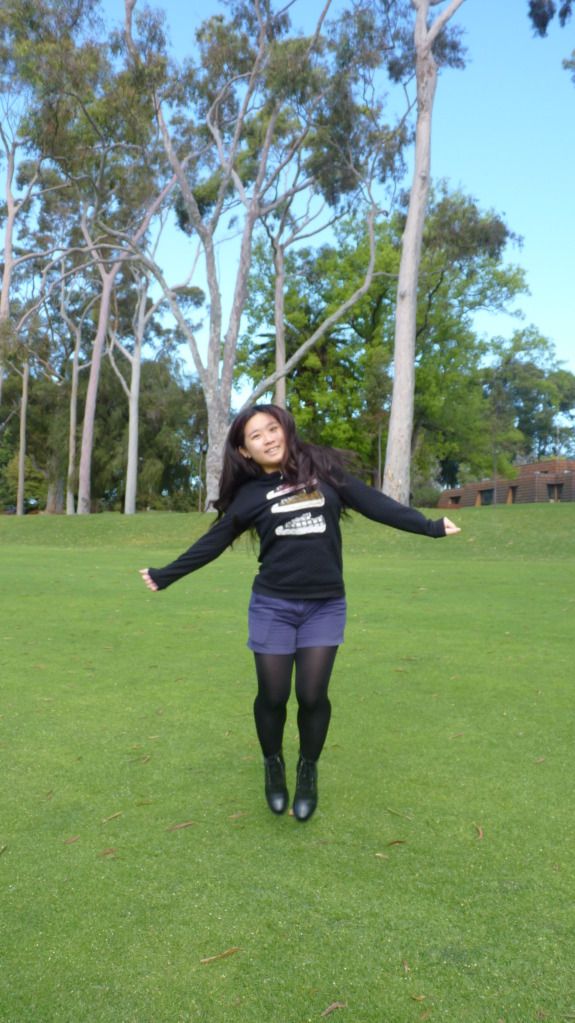 From the shadow you can conclude that ERJIE IS A GHOST!!! Hahaha NO LA it was the clouds. One minute before it was sunny aaaaand the clouds are gone.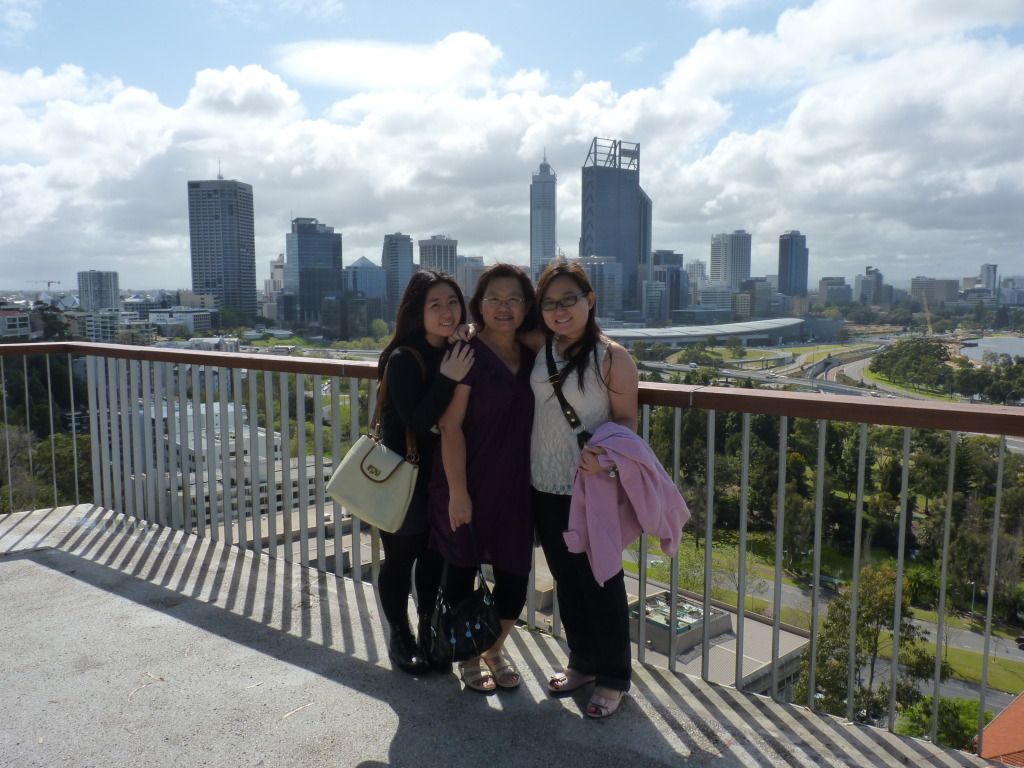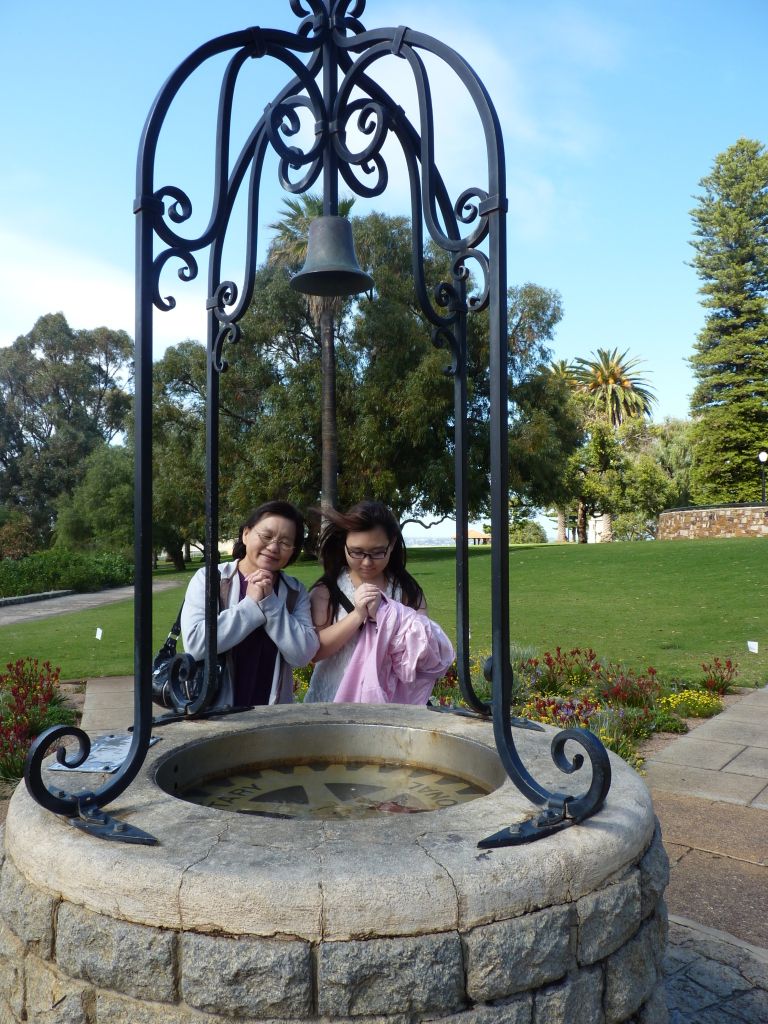 Me: Please make people around me fat if I can't be slimmed!!! xD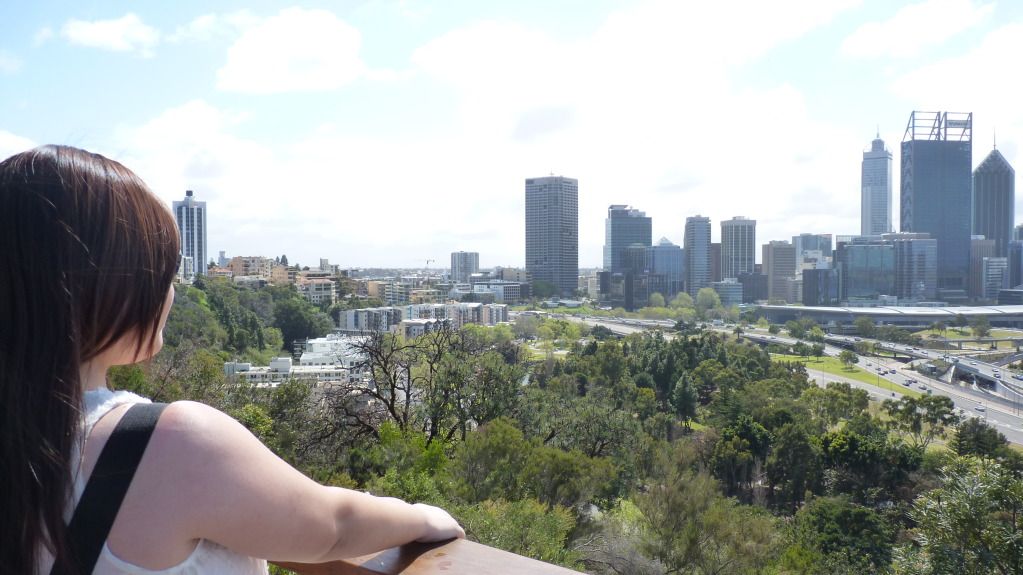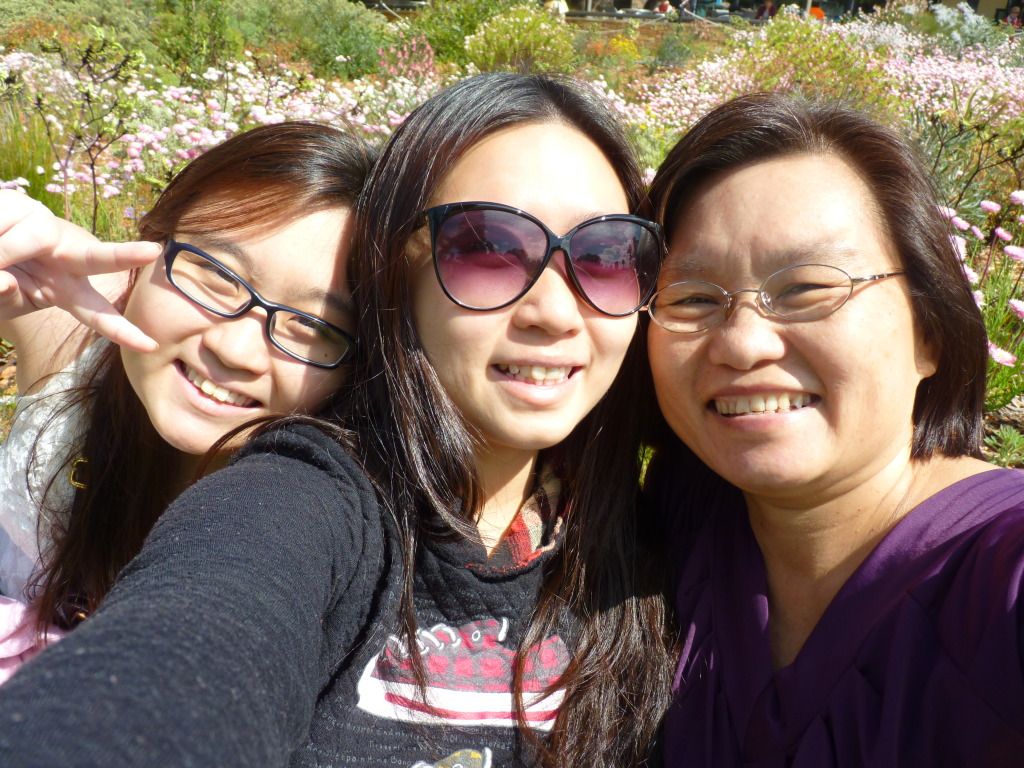 After that, we went to the Perth's market.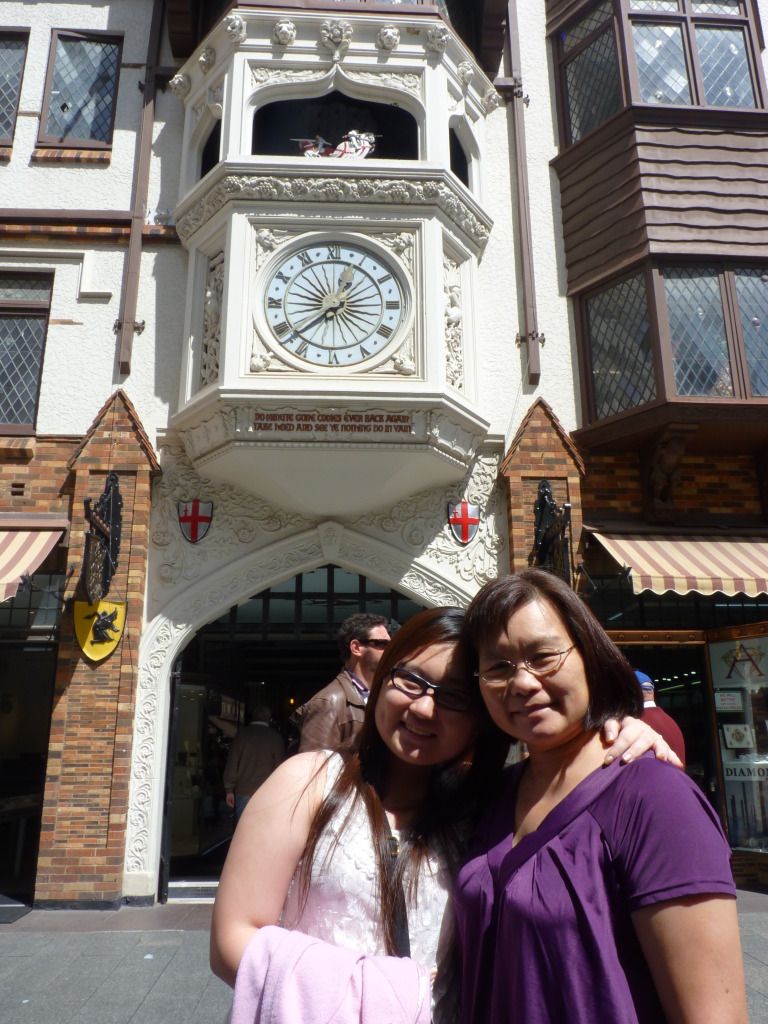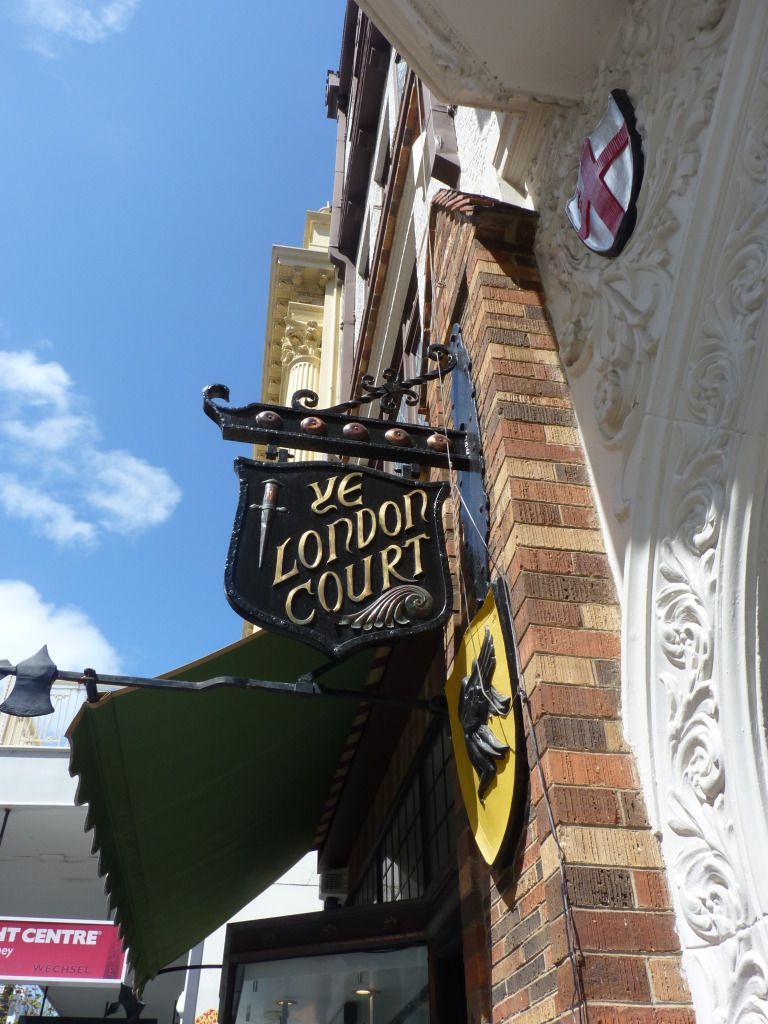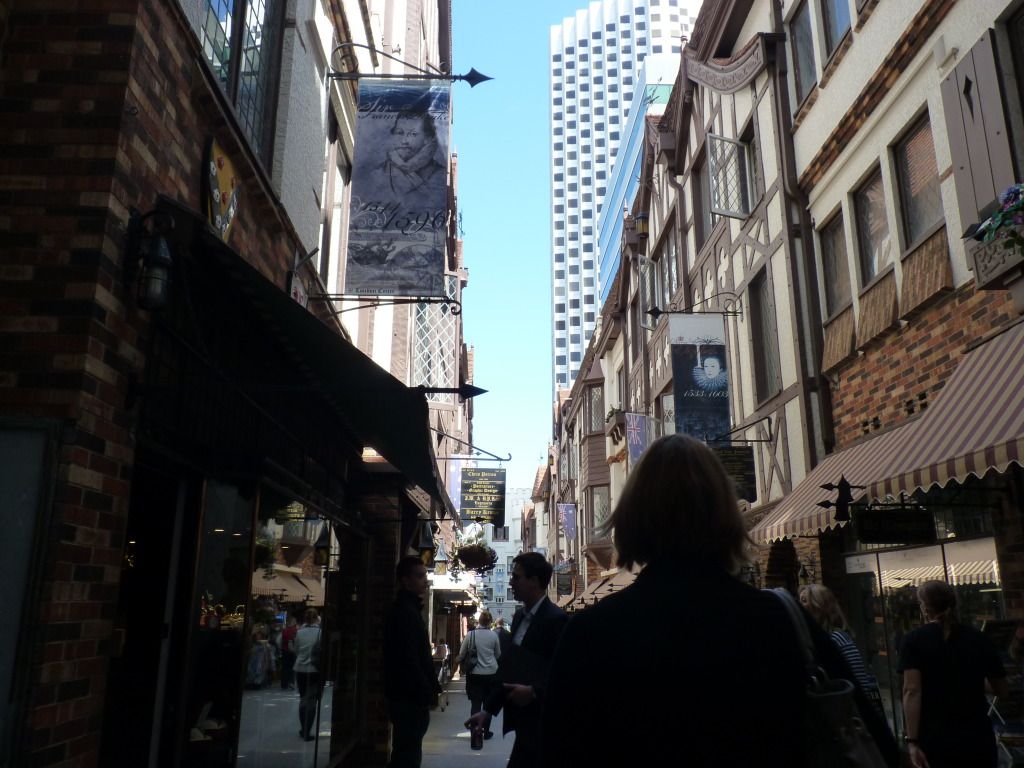 Quote from RUBI, a shoes brand.
So ME, I love it.
Aaand we went back.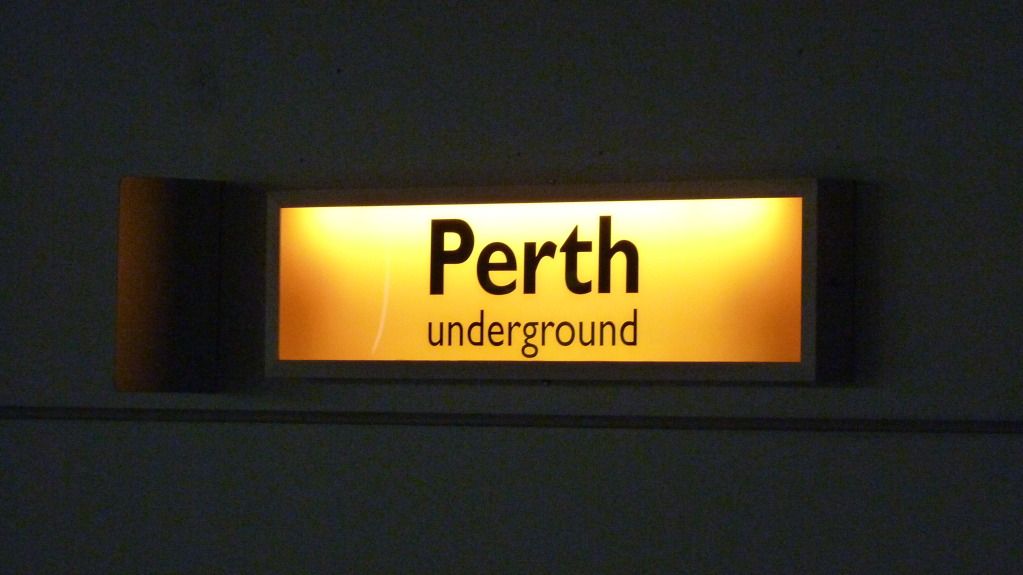 * * * * * * * MAKE UP AND DRESS UP TIME * * * * * * *
It's the moment we've been waiting for!!!
The convocation was held in Perth Convention Centre!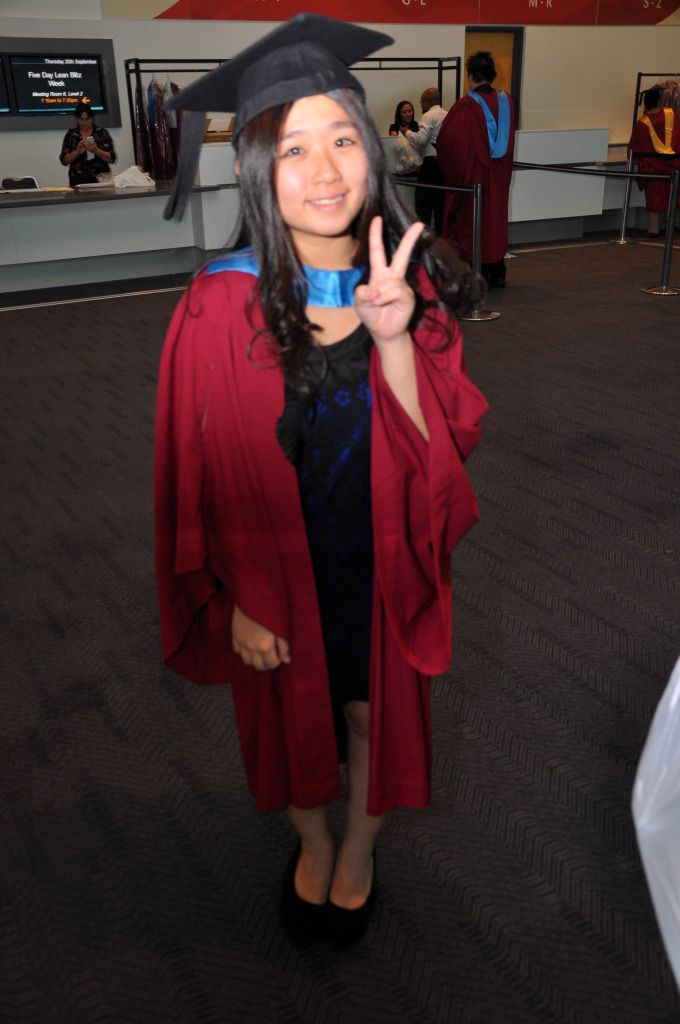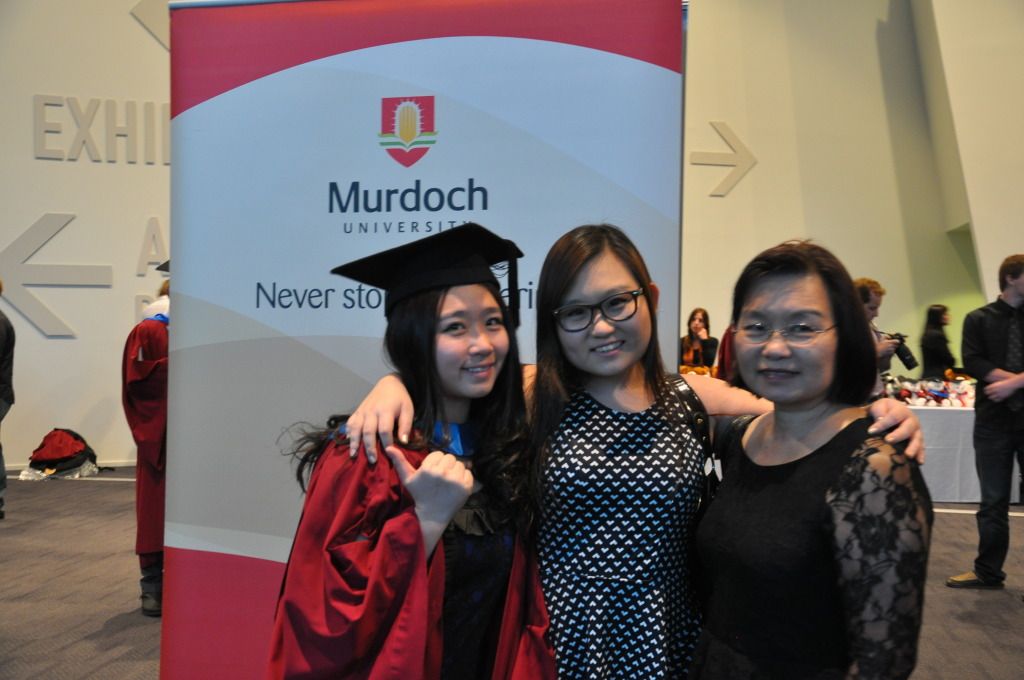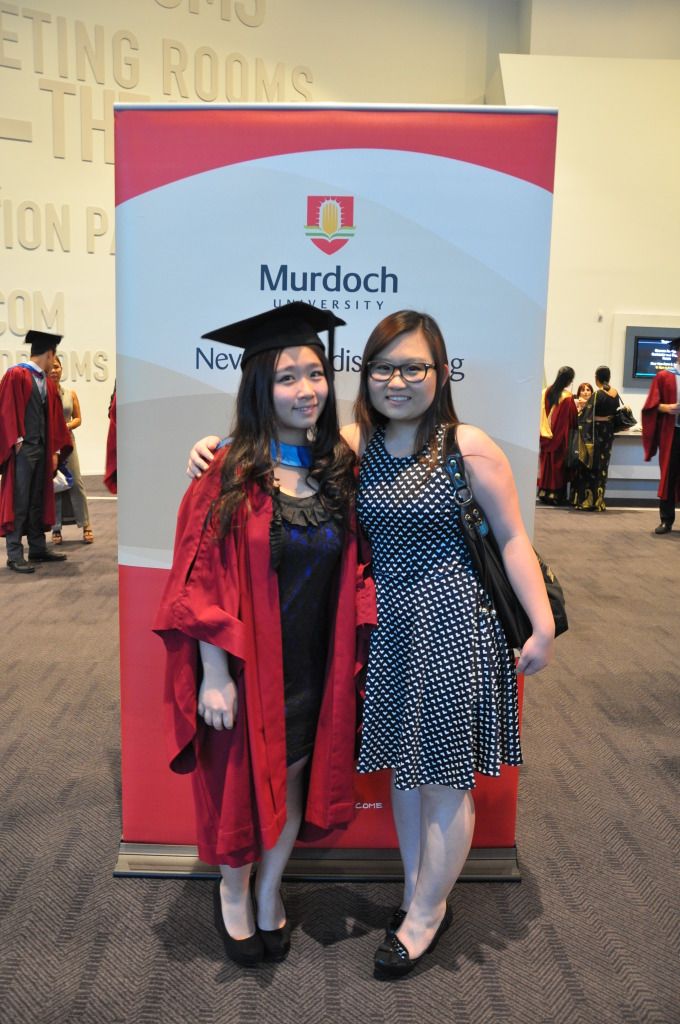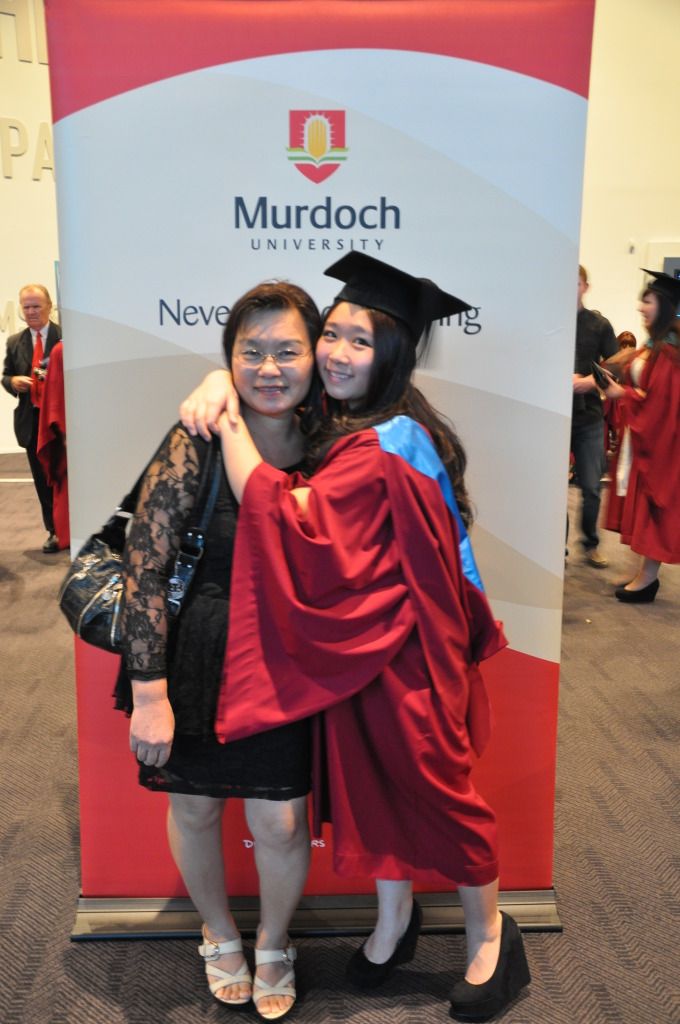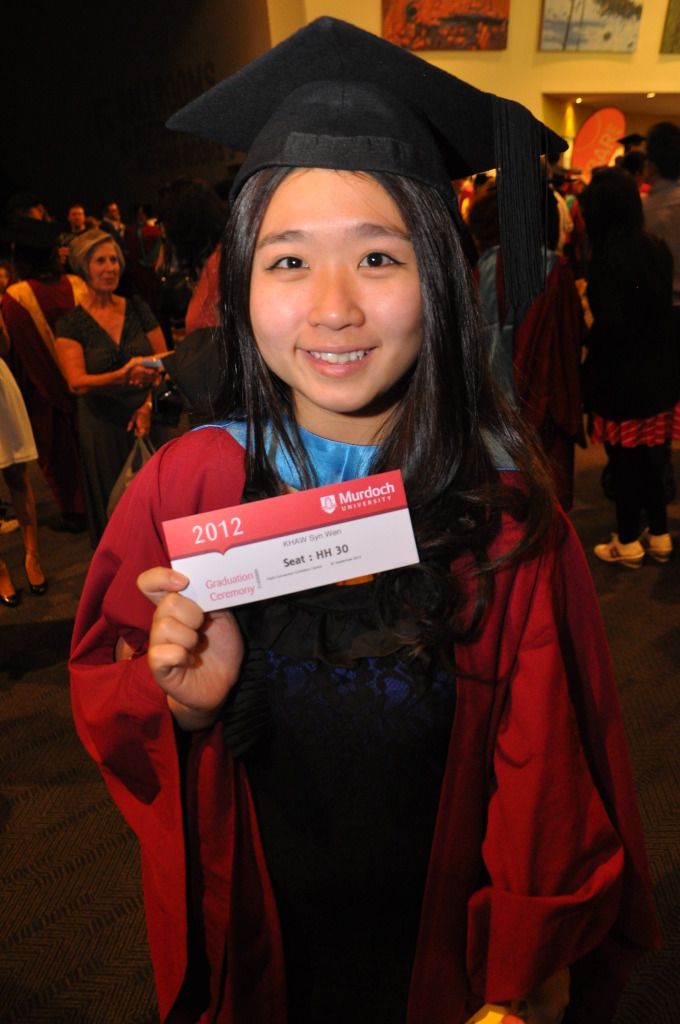 Enough of the indoor's. Now we go outdoor.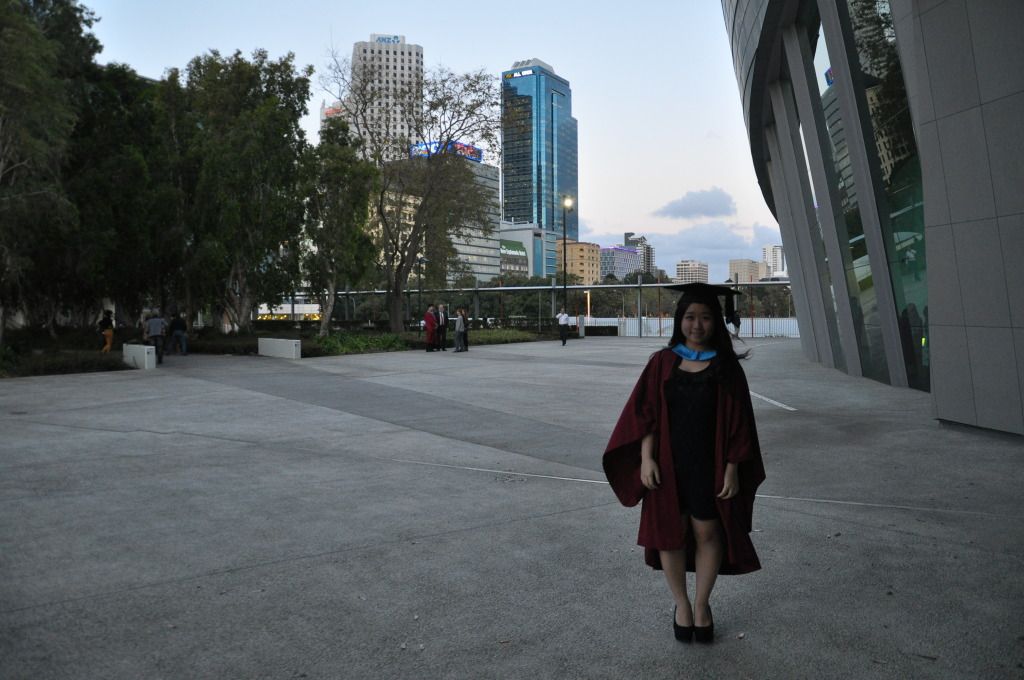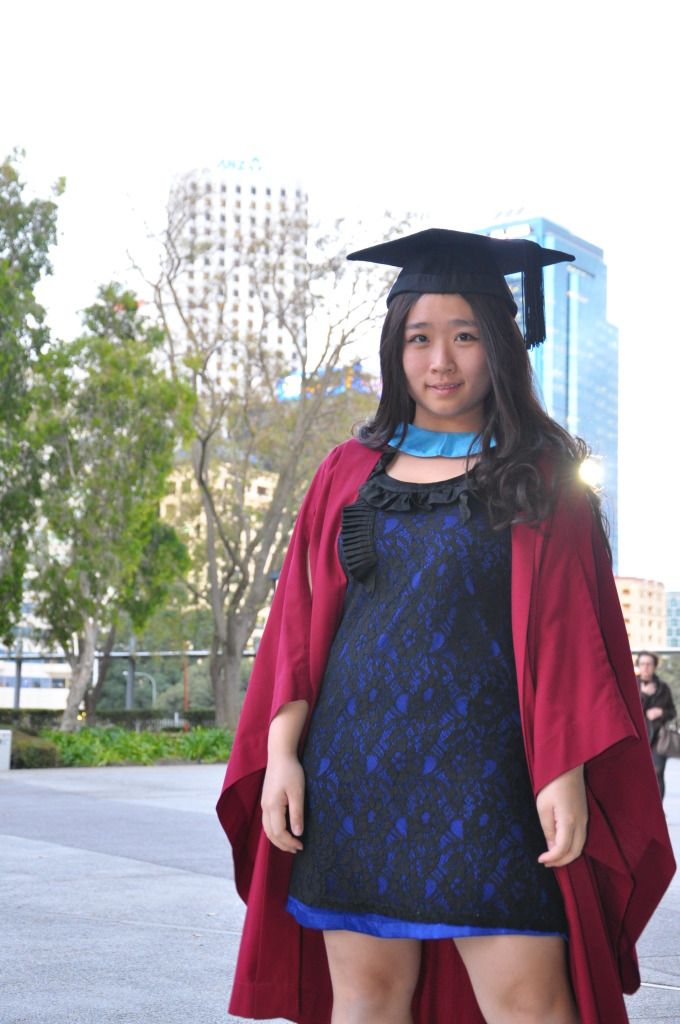 My sis is a sexy babe now
It's freaking cold outside wtf. Imagine the coldness when you're in a freezer.
Getting in the hall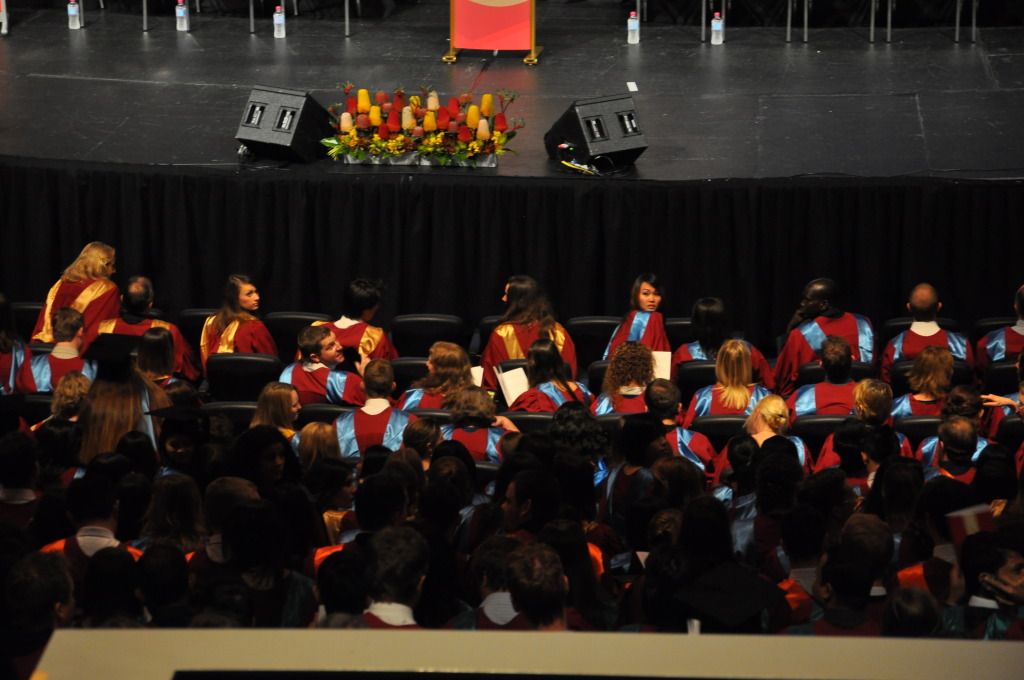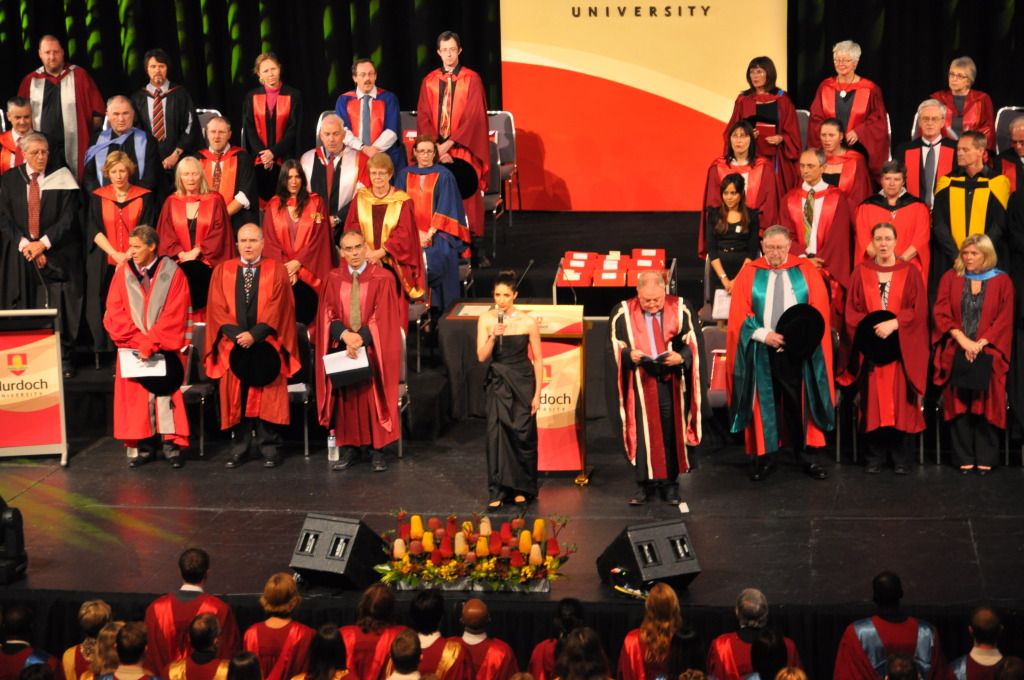 They have someone to sing the national anthem somemore lo!!!
AND NOW, LEMME PRESENT TO YOU THE GLORIOUS MOMENT OF ERJIE:
.
.
.
.
.
.
.
.
.
.
.
.
.
.
.
.
.
.
.
.
.
.
.
.
.
PLEASE REPLACE YOUR BATTERY
I FELT LIKE IMMA SMASH THE BATTERIES AND STOMP IT WTF WTF WTF HOW CAN YOU FAIL US AT THIS IMPORTANT MOMENT?!?!?!?!?!
Thank goodness erjie has her personal professional photographer wtf.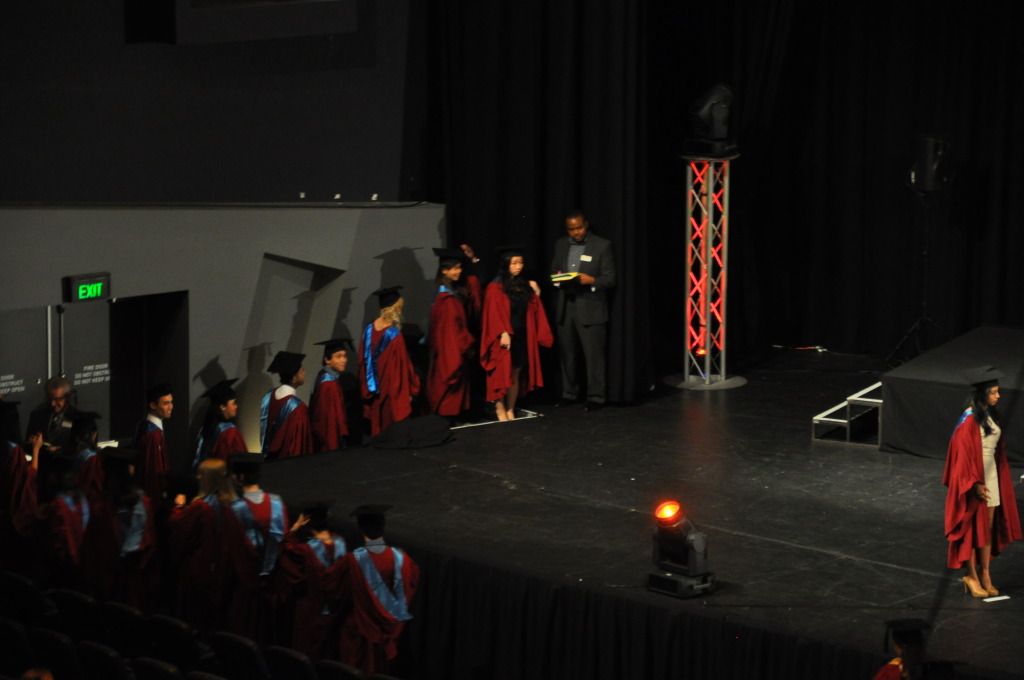 Waiting for her name to be called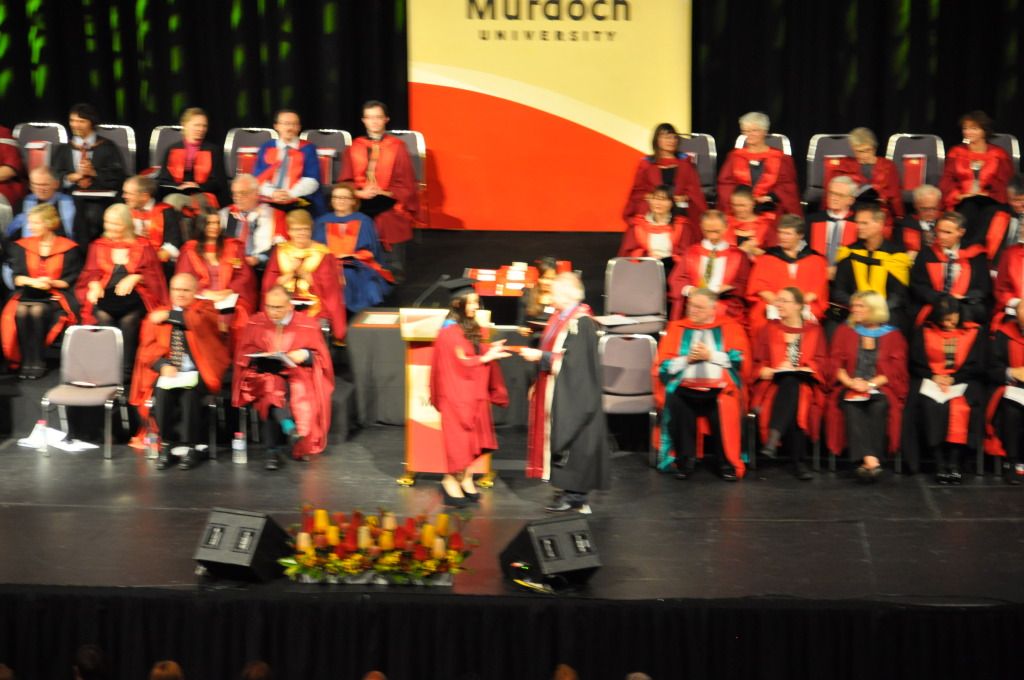 Receiving the cert
Well it's pretty boring after erjie's part so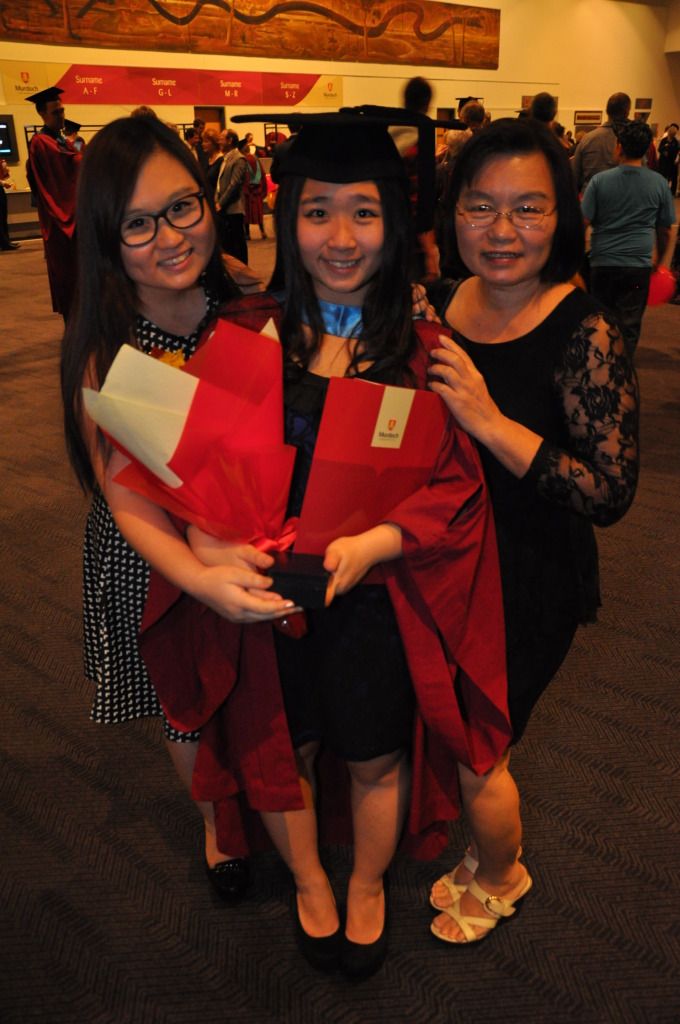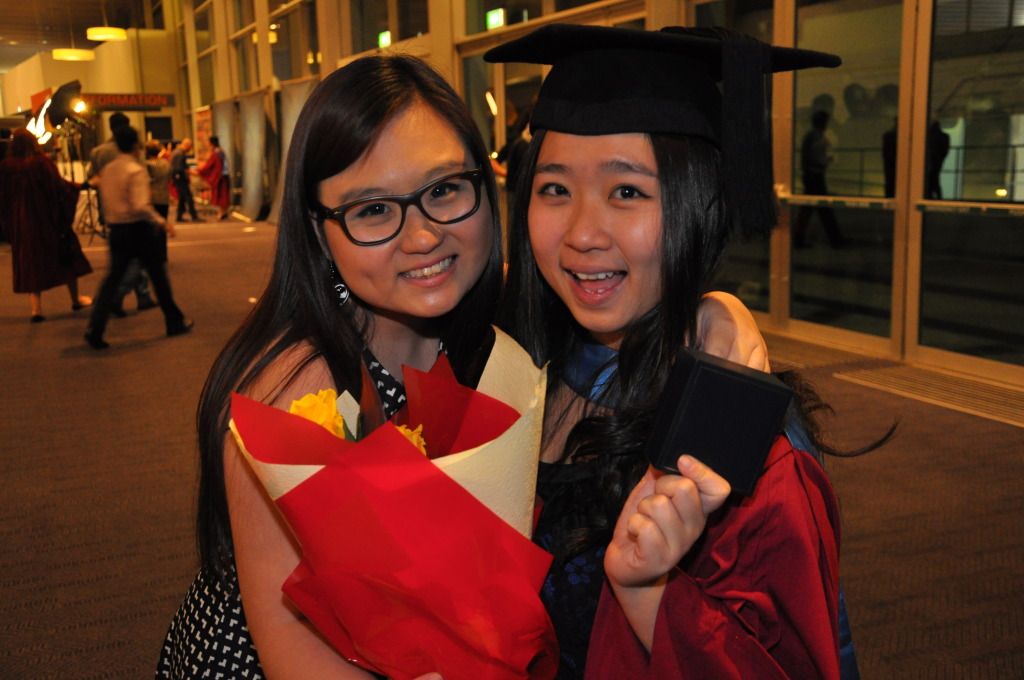 Her beloved got her flowers and graduation present lo.
They must have saved a village in their past life to have each other in the present life.
Sneak Peek!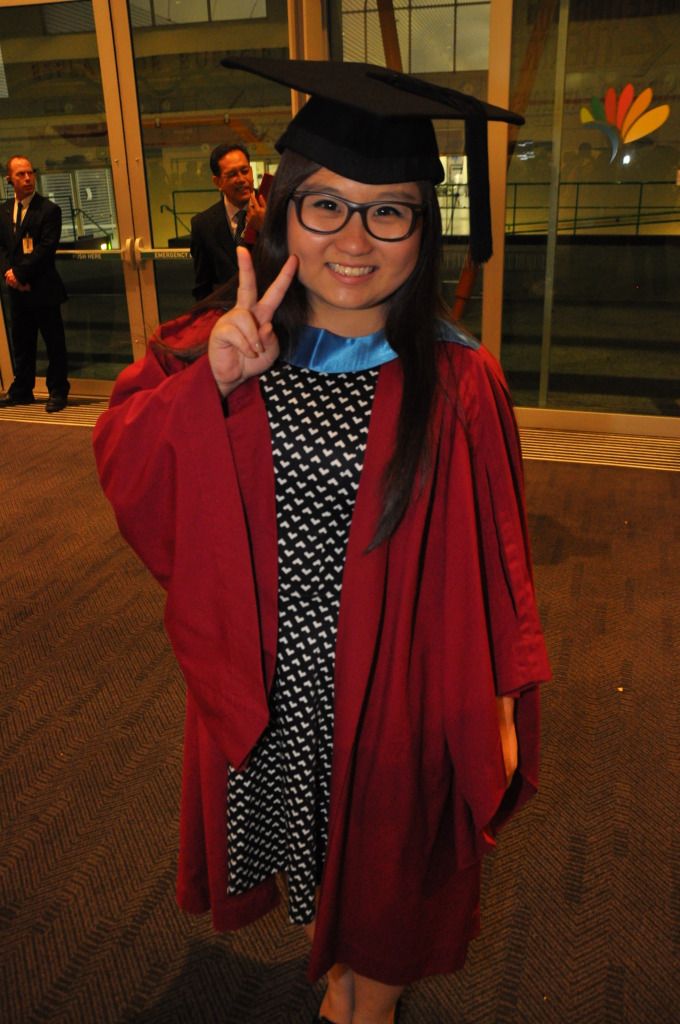 This is how I'll look like during my convo - Professor Owl wtf.
Probably uglier coz we haz dress code restrictions :(