This was supposed to be published on last two Fridays coz that was the last day I worked but I haven't receive the photos from Intan yet.
Sorry ah this is gonna be another #mainstream end-of-internship-post somemore is a postdated one.
I have a mixed feeling for not being able to experience the countdown as an intern on the last day of work, which is the 21st of this month coz I was in Australia. And then I wasn't able to present on the previous Friday somemore. So my last day was on the Thursday, 13th of this month.
Left to right: Me, Amalina, Intan, Ahma
The cute trainees that undergone internship with us, came in one week earlier and left two weeks earlier.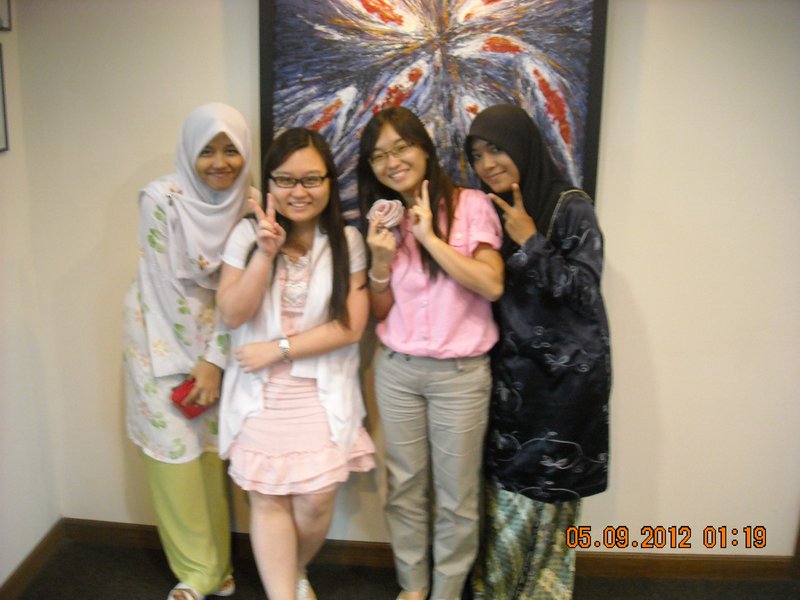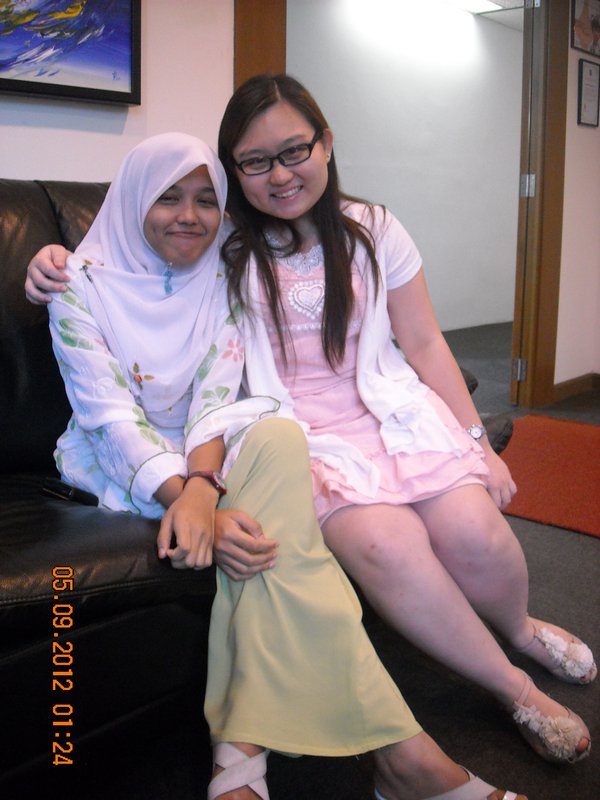 Actually we took quite a lot la but I don't look good ahaha so the rest of it I shall keep in my folder.
I wanted to thank everyone that helped and taught us especially sifu coz he is willing to teach until we understand ("不明白就教到你明白!") but I defected to another company coz they offered me higher pay wtf I'm a traitor T_T coz I left the
first company
I worked for to undergo my internship in this company then I left for another company who offered better pay aih please don't throw stones on me thankkiu.
Today I went back to the company to return the stuffs I should have return long ago and haz the real last lunch with them. Aaaaand that's the end of the story.
Although the new company is quite nearby but still it's a distance to go to the furthest place from the current company to have lunch together. Which means I won't be able to go to any inspiring events coz no public transport nearby. Just a heads up for you yo, ahdi! And ahma, don't be so low in your self confidence la! Now that I left it's time for you to show your ability dy yo!
Hmph! After erjie's convo, it's MINE in less than one month!!!
# # # # # # # # # # # # # # # # # # # # # # # # #
Update: SHIT! I totally forgot to ask the HR to write me a testimonial!!!