This day I'm getting my ass off the laptop - I went to Skytrex in Shah Alam to do some sports WOOHOO!
Many many many thanks to Darren who's willing to fetch
Diana
and me!
...
Shit. I don't know how to write this entry la :s
When we're on the shuttle bus to the park, I met this blogger and we chatted a little. And then! She asked me what's my age and guessed I'm 26.
FML I LOOKED SO OLD T__________T
#soulmate said people thought she's 25 so correct wan.
NUUUUUUUUU!!!!!!!!!!!!!!!!!!!!
Diana looked like she's below 25 but in fact she's not!!!!!
And then all of them are so slim I don't even!!!
And all of them are still studying WHYYYYYYY!!!
Shit la I felt so old T__________T
Why universe, why are you being so unfair!!!!!
Cannot! I must not stay up late anymore! Must put on more masks! #determined
And then I didn't take any pictures because I don't have a camera and I only have Hello Kitty Samsung Galaxy Y I thought can show off a bit but wtf everyone is using iPhone and Note 2 I don't even. #facepalm Better keep Hello Kitty in pocket la wtf. #failed
All pictures here credit to
Sakinah
ribuan terima kasih! (album
here
)
Ahem ok ok back to the activity. Where was I?
Ohh we're on the shuttle bus. So this is the entrance!
And the trainers!
We're given light refreshments before we start the activity!
And some photos before we start the activity!
YOU SEE LA YOU SEE LA I LOOKED SO SHITTY T__________T
OK time to start climbing some trees!
The trainer briefing us
Equipped and ready!
Nuffnangers (and nuffies) who participated in Big Thrill
A small test to make sure all of us know the rules
OK let's start!
The most difficult part is to climb up to the platform this high
I was like "oh shit this is how I die" "Shit" "Fuck" "Shit" "Fuck" wtf.
Ok move on.
Here are the different challenges that we went through:
But I took shortcut most of the time ahaha - Flying fox!
And then I went #paranoidparrot again coz my arms are short and I am heavy T_T and my hands hurt grabbing the pulley while doing flying fox.
Yay we completed it!
Going back lu! We're given certs also leh! :D
We had loads of fun! Next time Imma try Extreme Challenge! :D
• - - - - - - - ๑ ۩ ۩ ۩ ۩ ۩ ๑ - - - - - - - •
This night I'm so random I went to Nahira Putri's wedding! Lin gave me a ride TQVM Lin!!!
People went to We Love Asia music festival I went to a not-so-close friend's wedding dinner. How lame. Ahaha.
It's my first time attending to Malay friend's wedding dinner coz previously their wedding dinner was held at other places instead of KL so I couldn't attend. Also because I'm not very close with them ahaha so I passed.
I wasn't very close with Nashira (the bride) la but since a lot of uni friends are going and the wedding dinner is in KL, might as well attend so I can gather with old friends ma ahaha.
Left some trails so that she knows I was here. Surprise!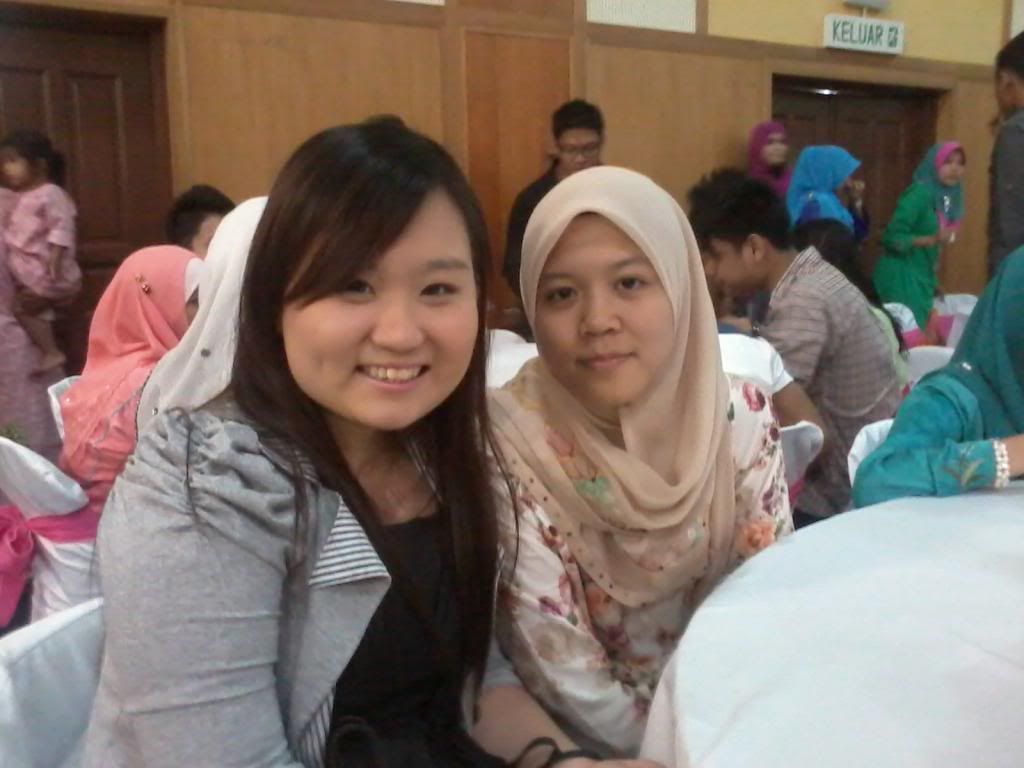 Me and Lin
Long time no see leh babe!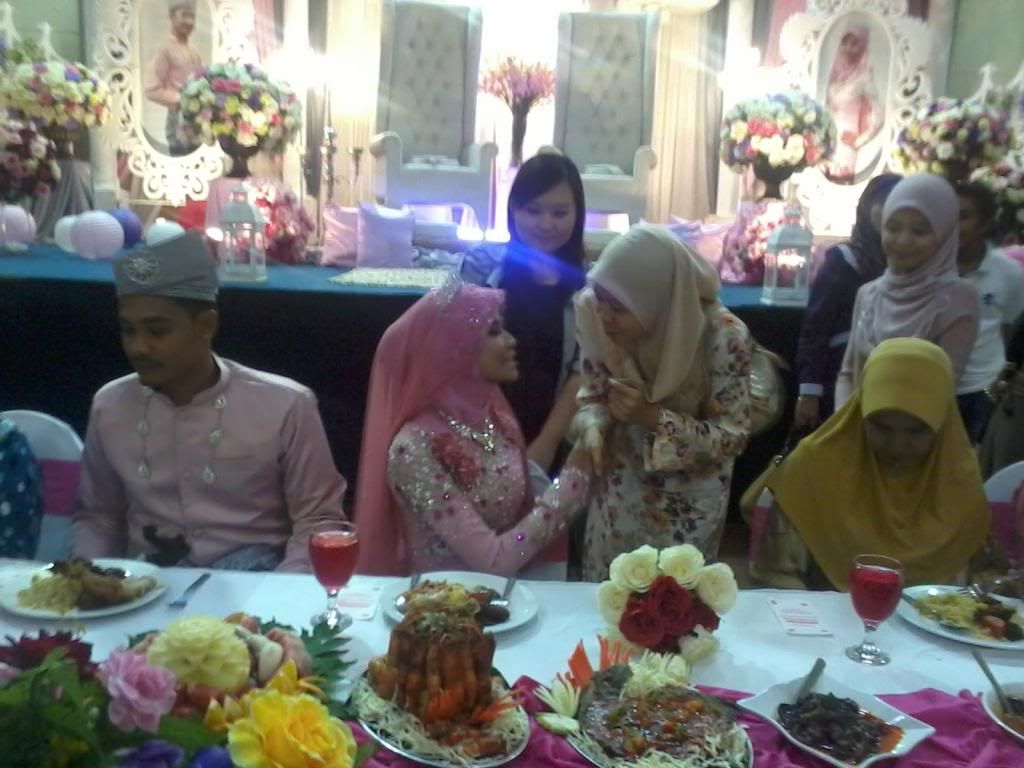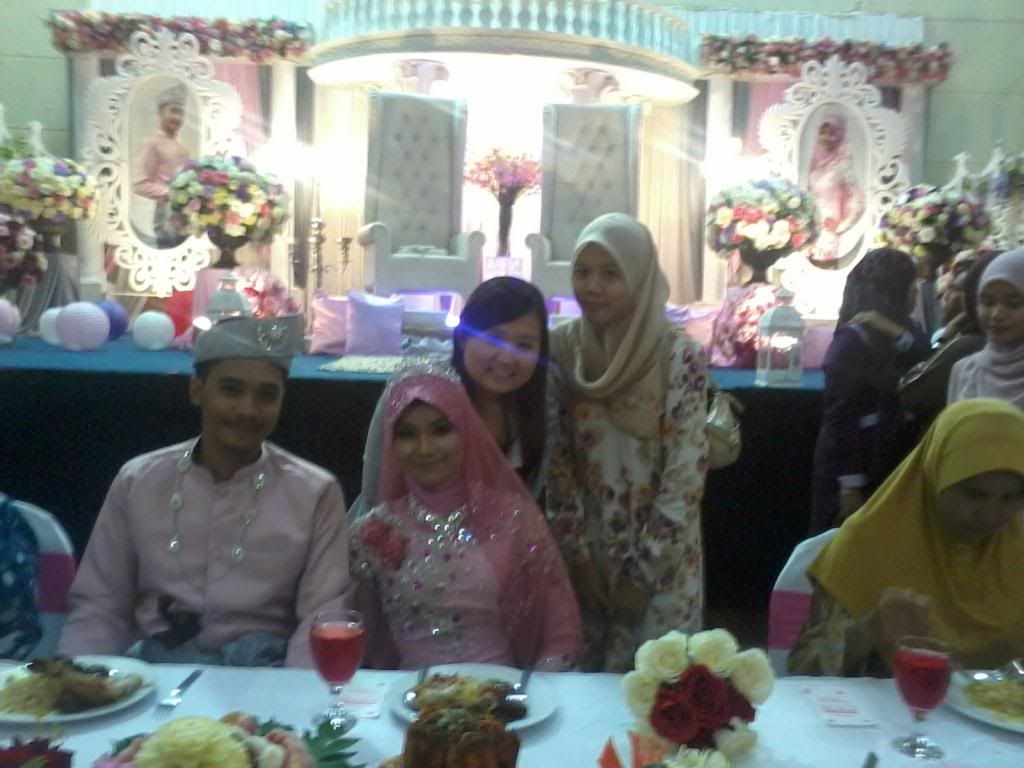 We're leaving so we went to wish her and take some photos :)
That's what I did in my last Saturday la.