At first hor I asked Yin and Kuan to join to sing k geh. But then both of them have their own stuffs to do so had to postpone lol wtf.
But good also la they only have 3 mics and we already have 4 person... adding in another 2 more person then not sure if everyone can sing as much as we could lor :p
So this day Yin and Kuan decided to celebrate my birthday with Sushi King Bonanza! *woots woots*
AND THEN YIN TOOK THIS CAKE OUT!!!!!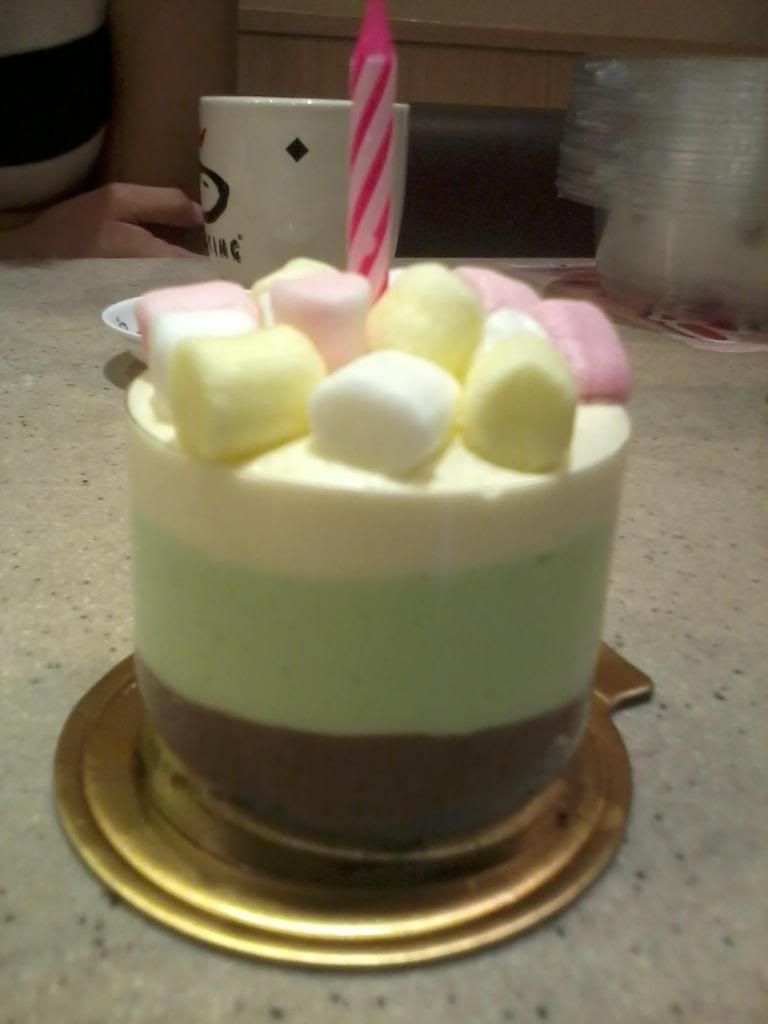 CUTE ANOT!!! MARSHMELLOW TOPPINGS!!!
Super nais leh~
Too bad Jann wasn't here lor... Miss you leh babe!!! Hang in there in Japan! You'll get the hang of it!!! =)
Aww I love my jimuis <333