I thought the delivery will be very fast leh like sent on 1st Oct will receive on 3rd Oct liddat. But I received on 7th =(
I realize I've been doing my review wrong. I haven't been include any teddies! LOL. Come lemme introduce today's host!
Yuhoo~! I'm 小小 (Xiao Xiao) Bear! =)
Oooohhh... The oh-so-familiar black box!
This month's theme - Snow White
Content of the box
Erm. Honestly I thought the packaging went wrong. Coz it looks like it still has quite some space. 6 item... only? (Actually I counted twice to make sure there are 6 items wtf) No extra item? July I got pumice stone, August I got a scented pouch, September, last month, I got a hand mirror. But this month no ah? o_o So I waited awhile for other people to put up their review first and see if I really got anything less ahaha #kiasu but turned out other people got the same items too.
Ok I'm relieved and balanced now. XD #kiasumax
Eh to my defense it's perfectly reasonable ma! I spent the same amount of money as other people, takkan they get more things than I do ma right! Ok still #kiasu wtf.
BeautyMate Bird Nest & Lilium Candidum Firming Rejuvenate Nano Mask
RM49.90 for 7pcs
*Another mask* ahaha. Looks like xiaoxiao bear thumbs up in this pic lol. Anyhow I tried and I think it's quite moisturizing la. There're a lot of essence residue after the mask is removed, more than other masks I've used. As for the firming part... I'm not quite sure la coz I believe it has to be used for quite some time then only can decide whether it's working or not ma right. Currently I rather get masks with collagen.
Hydra 24 Cracked Heel Cream
RM23.90 for 50g
I tried on my feet, looks ok la but my feet weren't really dry also. Then I tried on mami's feet I'm not sure coz her heels are dry and she'll always peel the skin from her feet wtf. Before this I let her wear foot masks they works quite ok geh but then occassionally when her feet is dry she'll start scratching and peeling wtf so eventually it's not healed haiz. I supposed this should work geh.
UNICO Pearl Scar Cream
RM198.80 for 15g
I'm not quite sure of this cream. Can it be used like foundation/BB cream? Or is it some sort of concealer? Coz the texture is just like one of them. I don't know what to do I just apply partially on the spots at night. Hope I'm doing it right wtf.
(Note: I tried to apply like foundation once and it seems ok wor. So how? I need help!)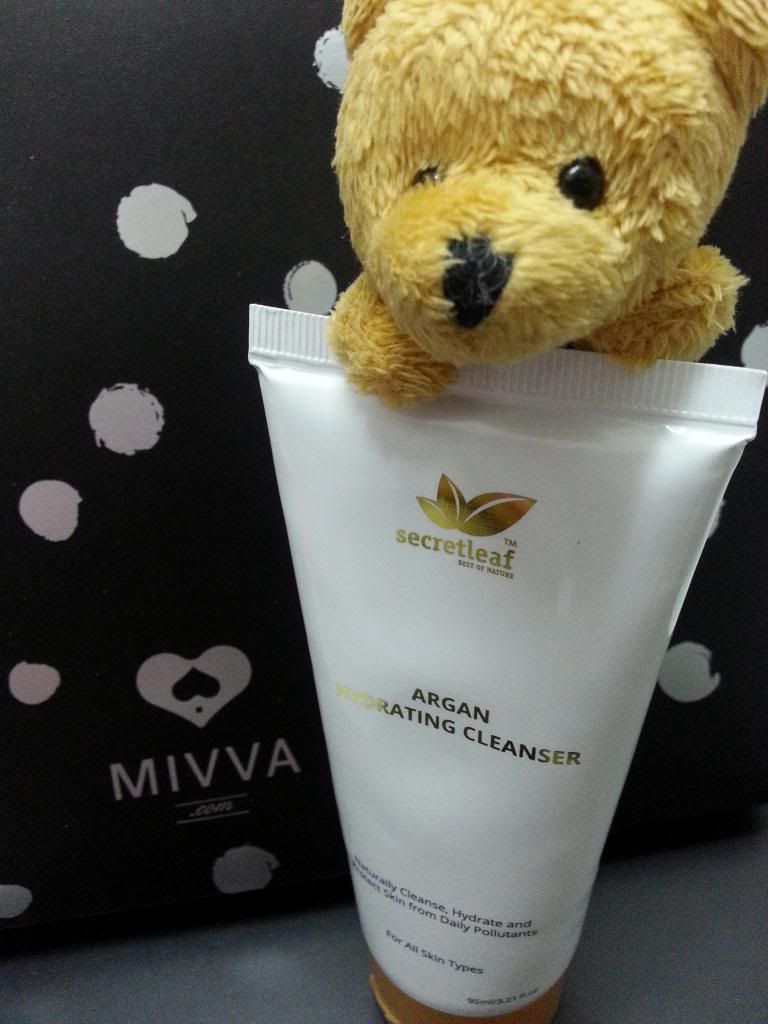 SecretLeaf Argan Hydrating Cleanser
RM21.90 for 95ml
This is full sized!
I like this! Seems like never can have enough cleanser. Smells good too! =D
However... I tried to scan the QR code but it returned the results that "The product is currently not available"? o_O
ONL Ecopure White Balance Skin Toner & Emulsion
Both RM89.90 for 120ml
Another sample in hard bottles!
So difficult to get the cream out la so usually I used them up pretty fast so I don't have to face them anymore XD But these smells good!
ONL Oceanic 3D AntiWrinkle Total Solution CC
RM149.90 for 35ml
This CC Cream not bad! I tried on Monday and when I looked into the mirror WHOA I look perfect!
Behold my picture! (The last time I put up my pic someone said it scares her T_T So gotta give some mental preparation before showing my pic wtf)
.
.
.
.
.
How how how? :p
Not saying other foundations/BB cream won't do the trick but... This gives me the right feeling ah wtf. But it's still the sticky cream type lar so I still have to put on some powder to make it less sticky.
Interested? Get your MIVVA beauty box
here
!