The day we travel to the world!
* * * * * * * * * * * * * * * * * * * * * * * * *
Morning selfie!
Removed the braided bun. Not curly enough haiz
On day 2, papa said wanna go praying so we went to the small temple in town. It was totally inpromptu - or something I'm not sure what the term is - and we just depending on sanjie to read the map and lead us! Super geng!
I've totally forgotten the station's name. Izzit Sukhumvit?
Anyway we have nothing to do there (coz only papa wanna do the praying) so I just take random pictures.
I think you can ask for a ritual dance or something.
The dancers at rest.
4 Faced Buddha!
Heard it's very powerful can grant your wishes!
But if you promised to make sacrifices then you MUST fulfill lor.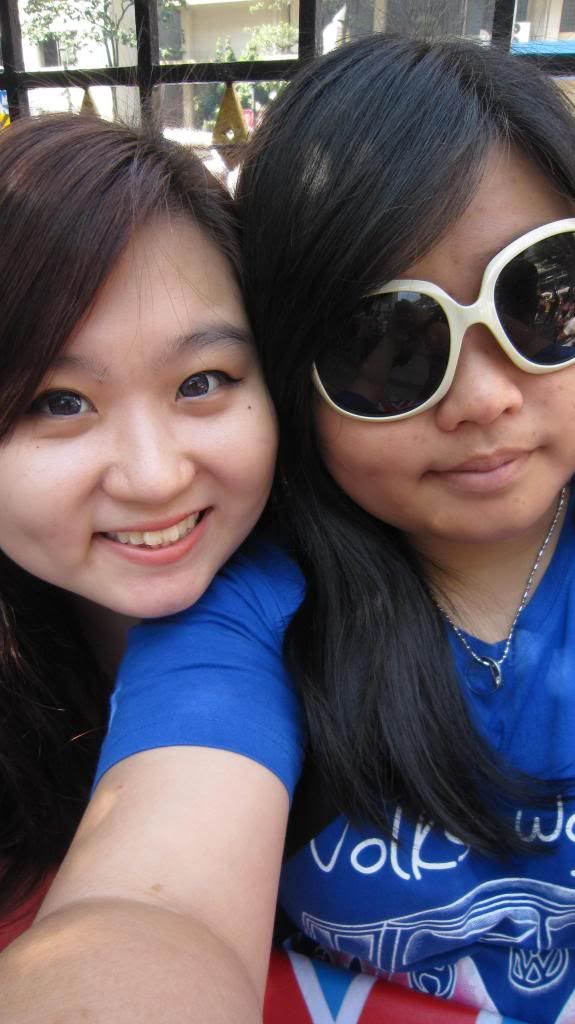 Bored selfie.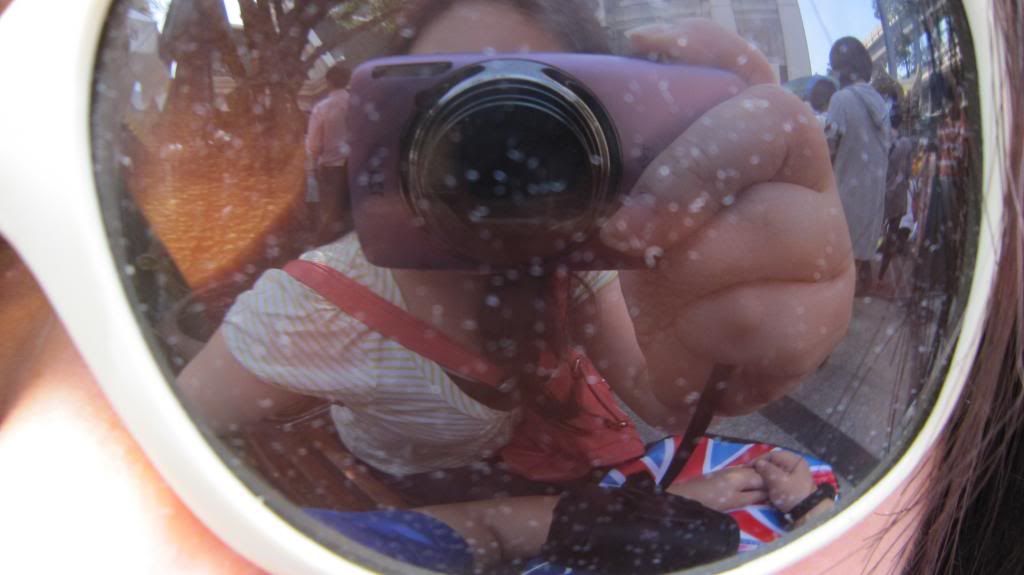 Demonstrating to mami how to take creative pictures lol
So after sitting there being bored for awhile, papa had done his praying! Wasn't very long la so we still got plenty of time to visit other places!
Sanjie searched on the internet and found this must-go place and it's like, 1 or 2 stations away from the temple nia so we headed there immediately! ♥
The legendary TERMINAL 21!!!
The mall guide at the bridge from train station to the mall!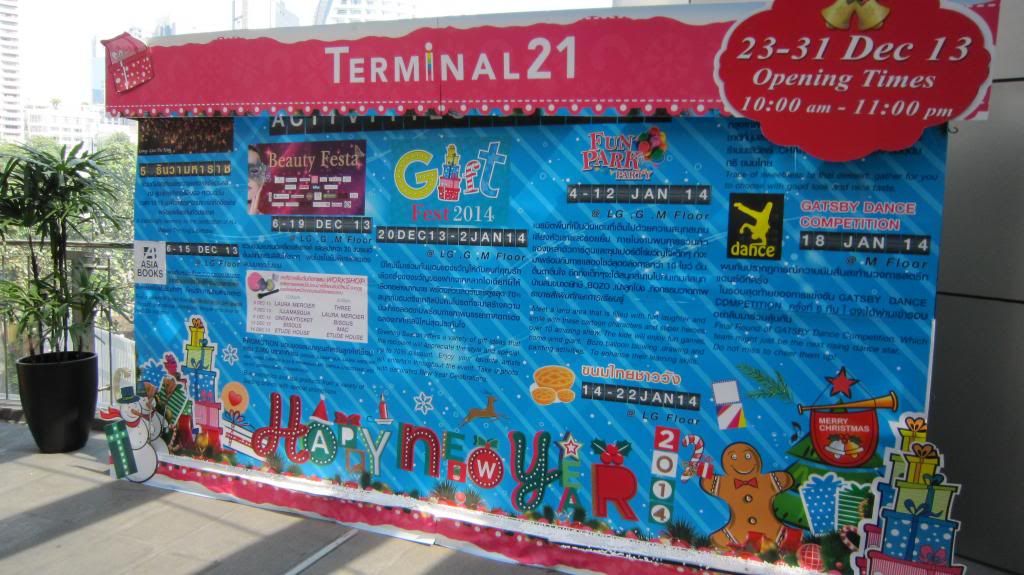 The activities they held during Christmas
Until 31st Dec! Still got time to book a flight ticket and visit there now leh! LOL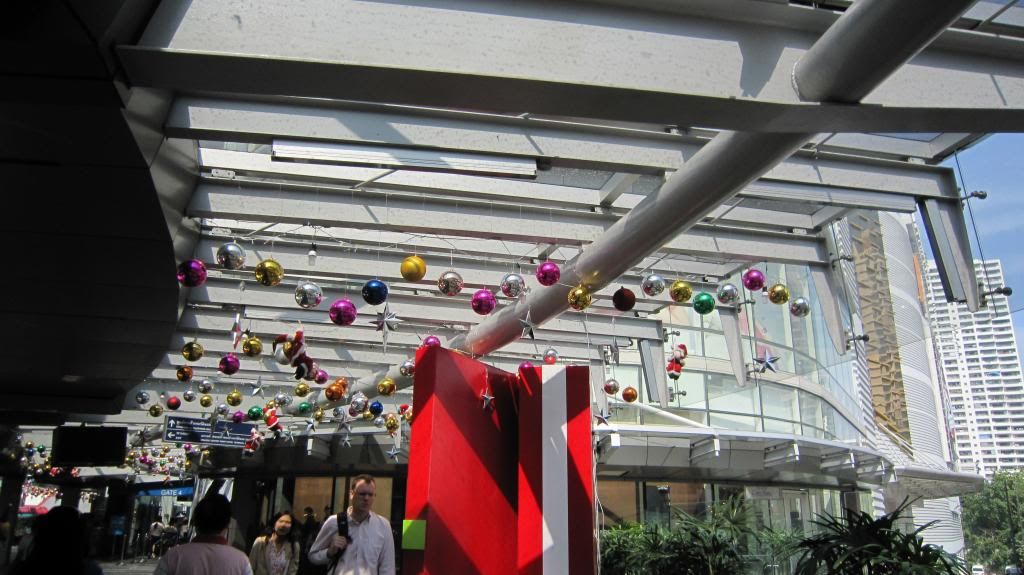 Decor
Papa played photobomb hahaha
Oh look, a HUGE ASS teddy!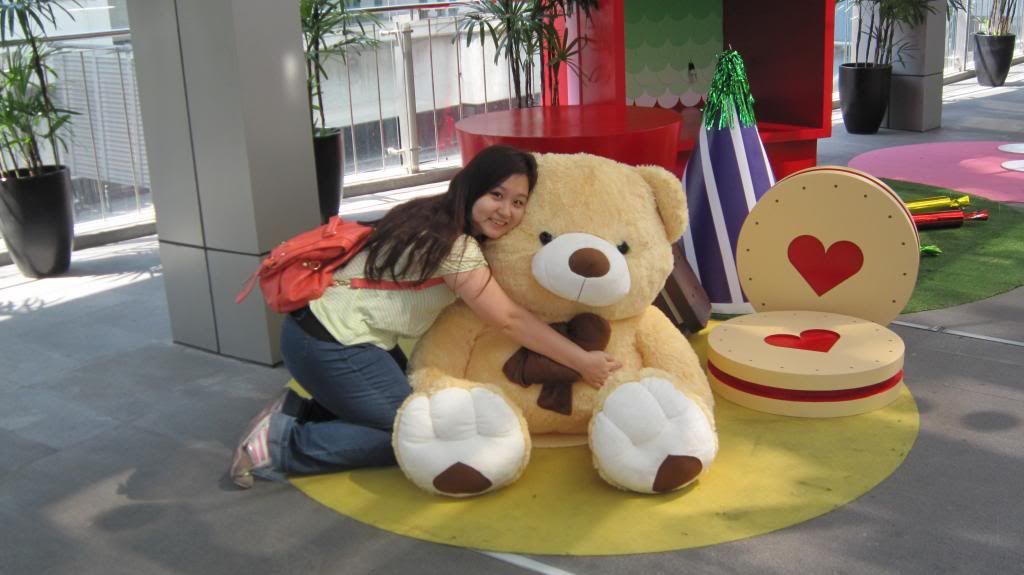 *rushed over and give it a big hug*
"Oh you poor poor thing..."
Side note: I realized my arm is smaller when I stretched it like this.
Once we entered the mall, this is what we see -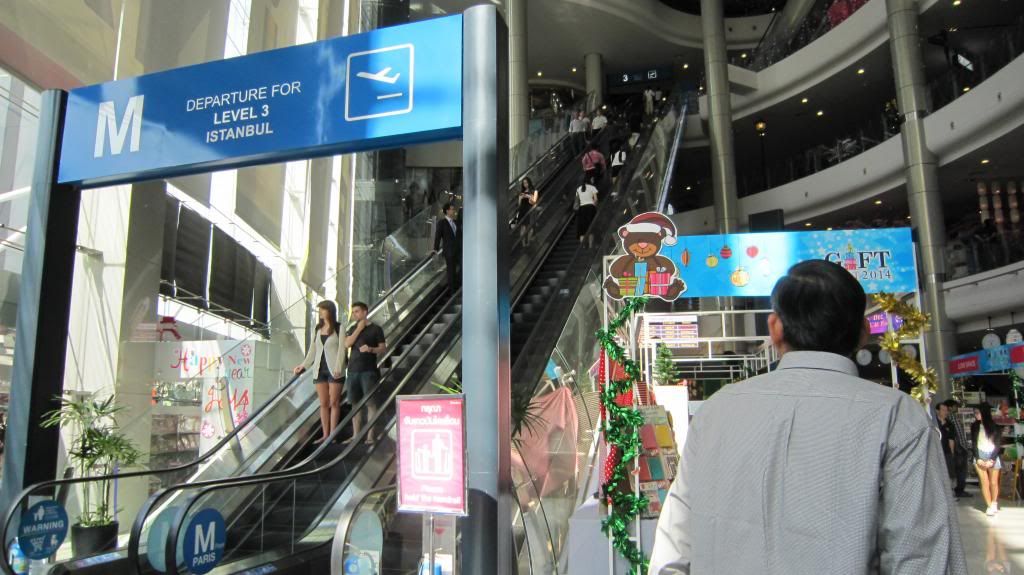 An escalator reaching directly to level 3!
I tell you! I've been having weird dreams like this where the escalator can reach other floors directly instead of only 1 floor above! Sometimes not an escalator... I've even dreamt slides from the top floor to the ground!
The event:
Gift Fest =O
Anyway. Once we've entered the mall, it's Level M - Paris!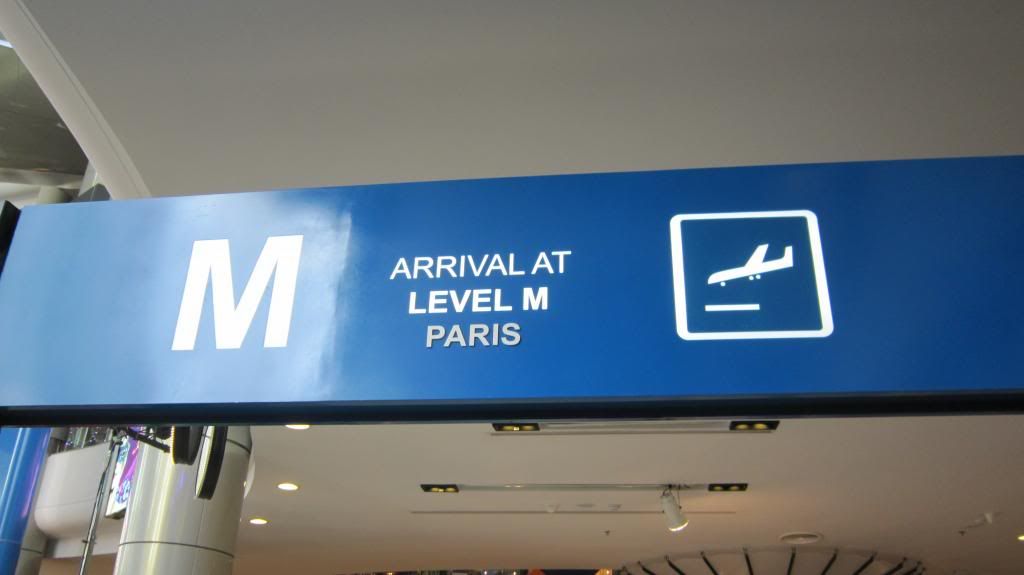 Level M - Paris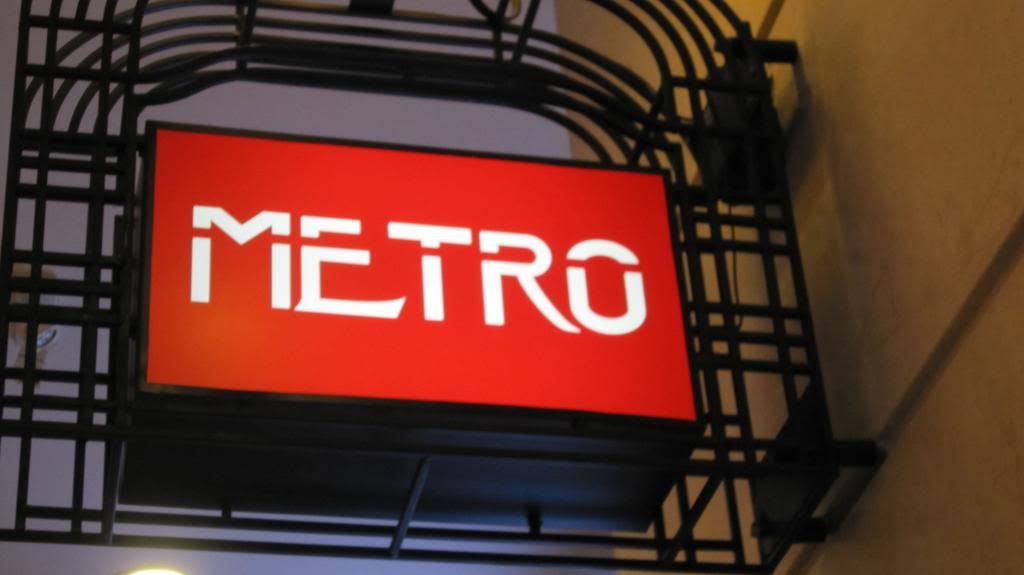 Paris Level Note: Starbucks (and other dessert stores I think) is here. You can find other fashionable clothes too!
Heading to Tokyo!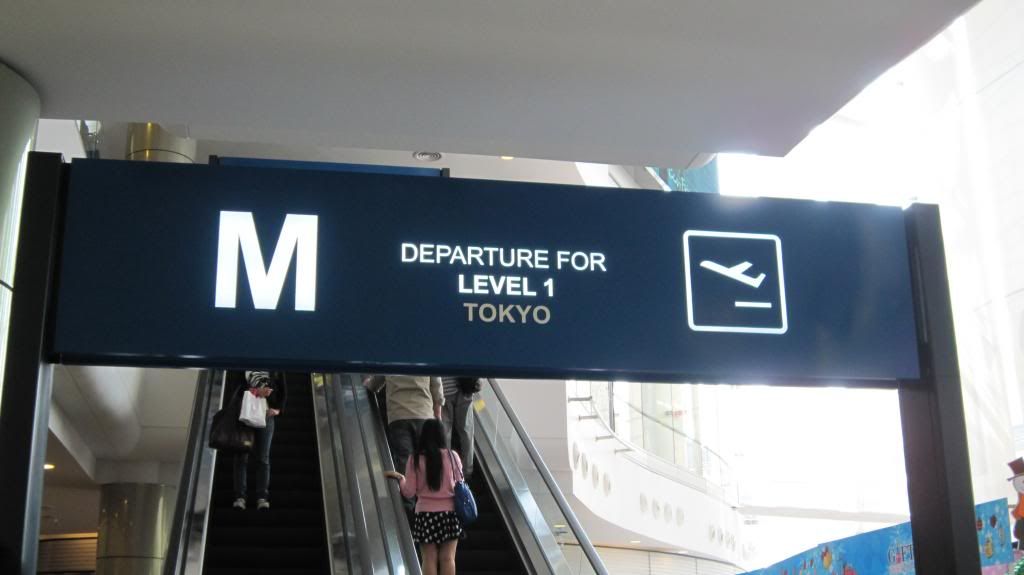 Level 1 - Tokyo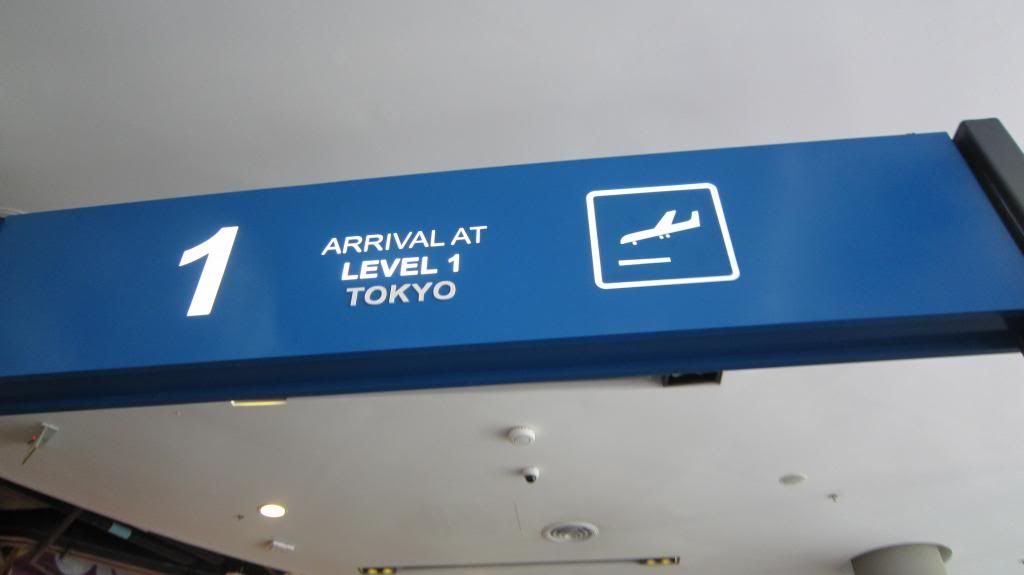 Level 1 - Tokyo
I like my brother's expression hahaha
First thing first - TOILETS! (LOL wtf)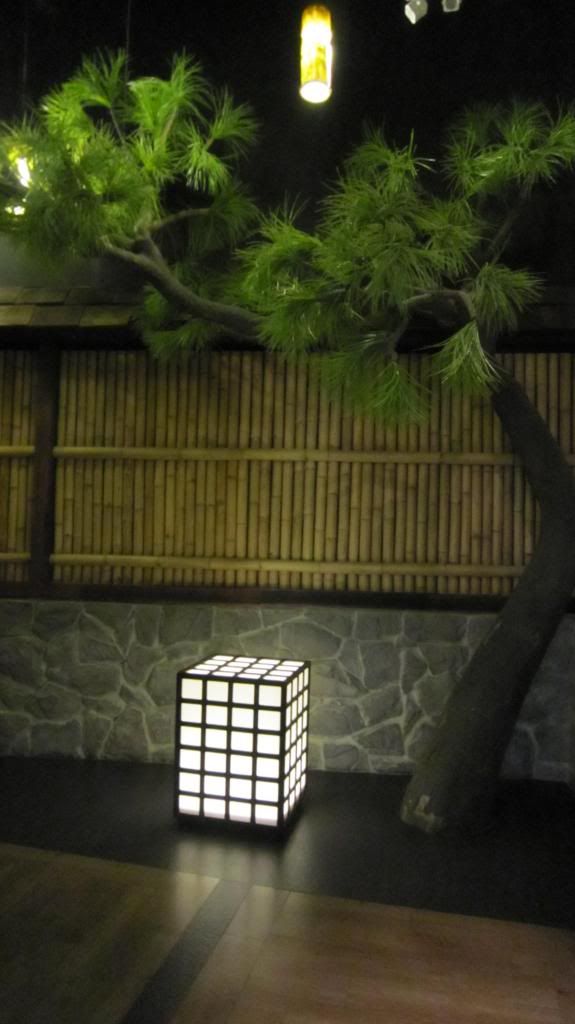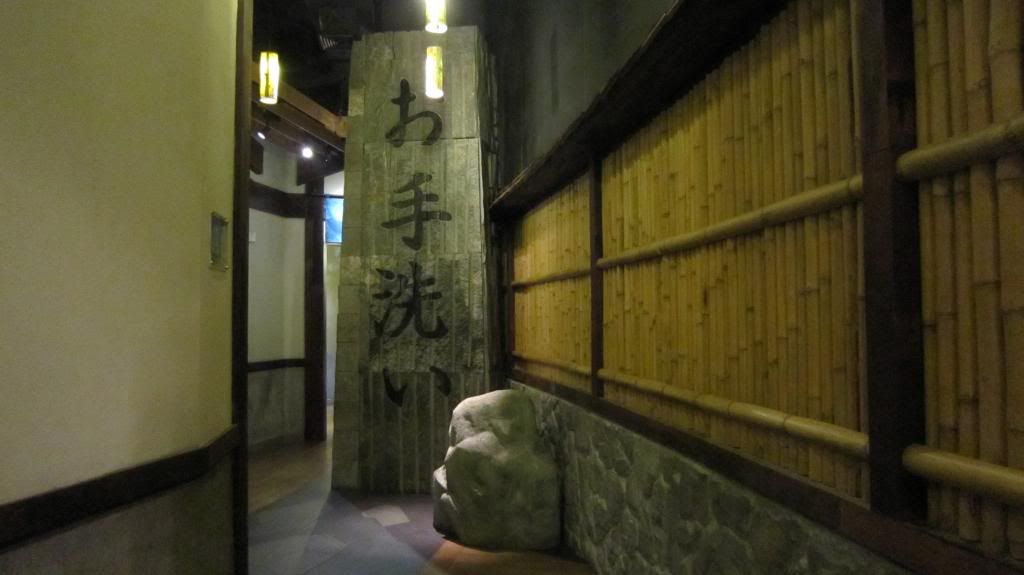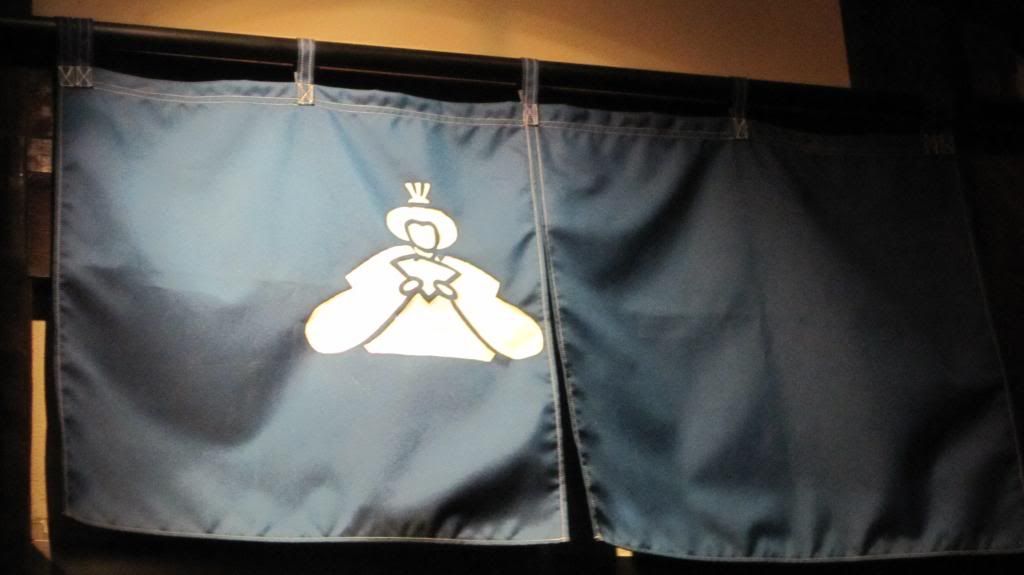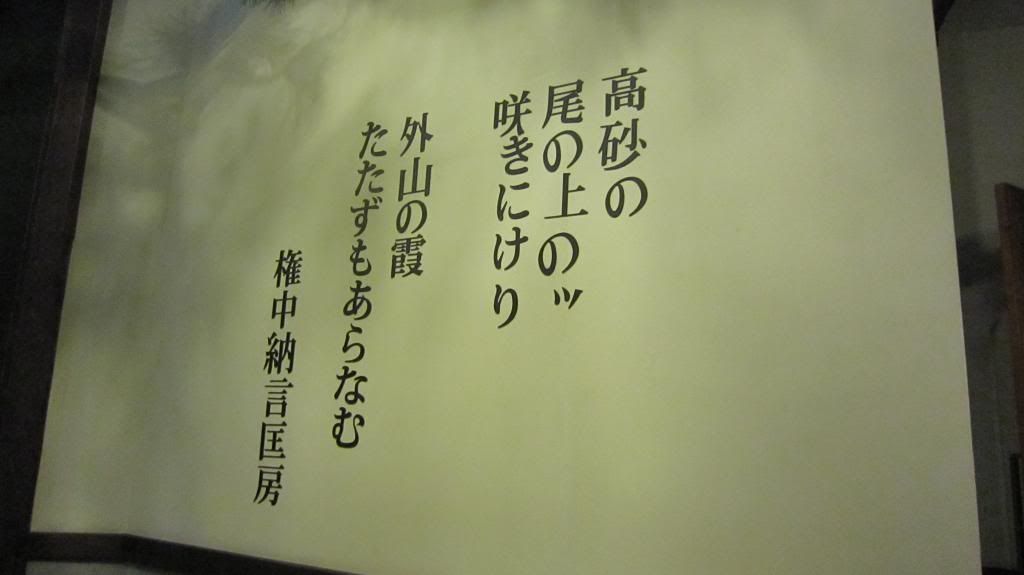 Very de got Japan feel right???
Their toilet generally is like this - not only at the Japan floor but ALL the toilets! :
With intelligent buttons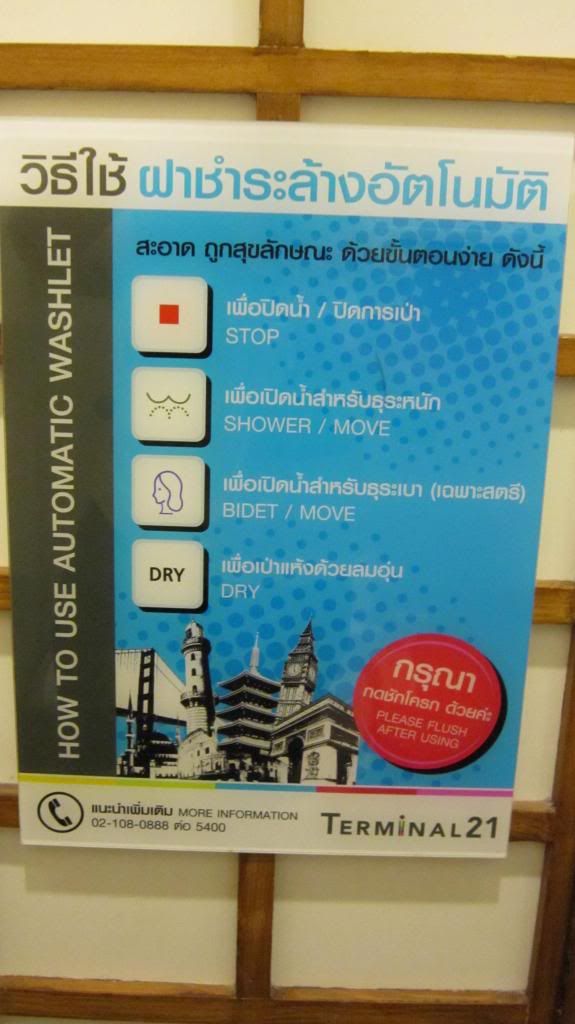 Guides for the buttons!
Random pictures!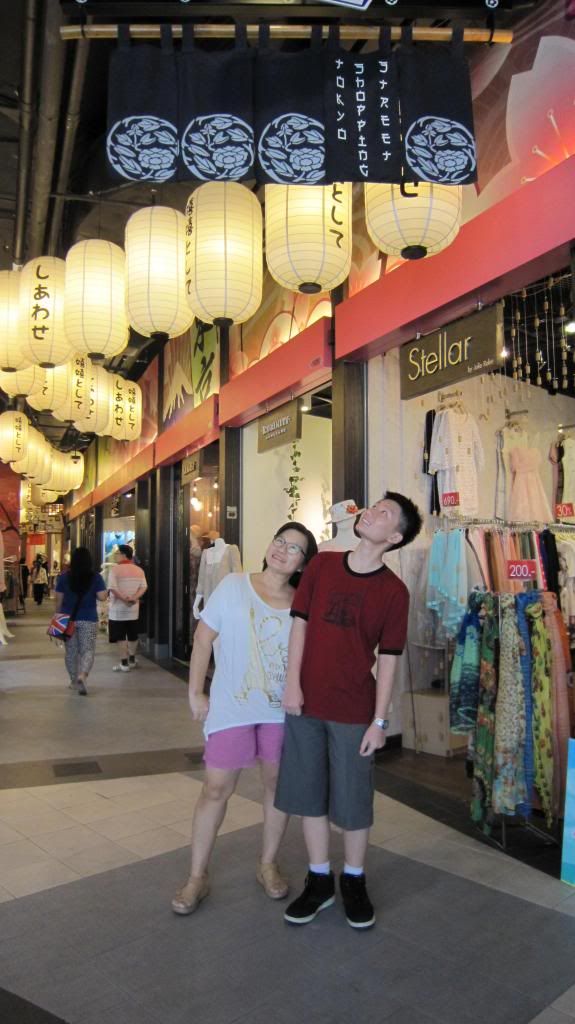 Other than that, they have murals too!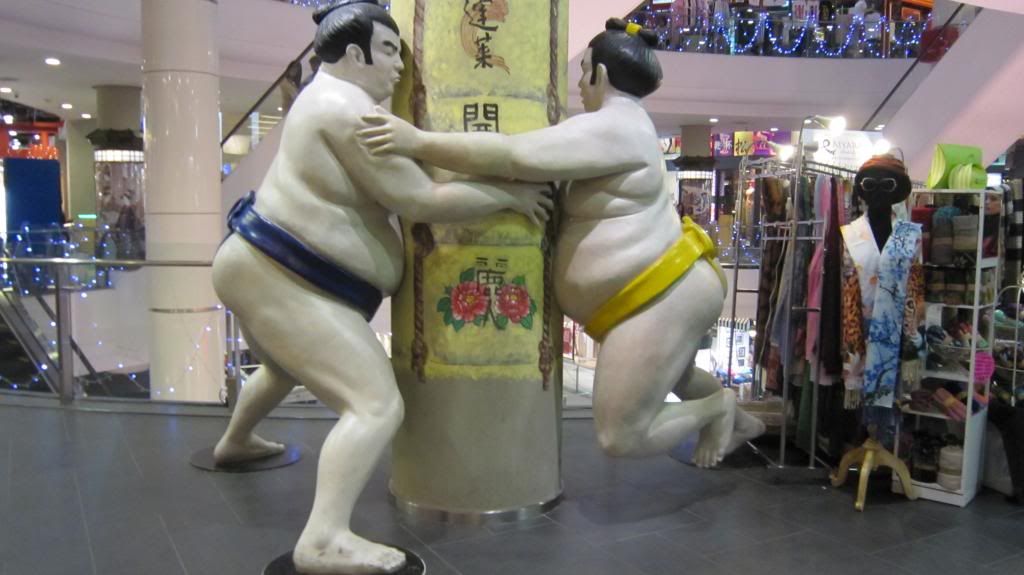 Sumo fighting!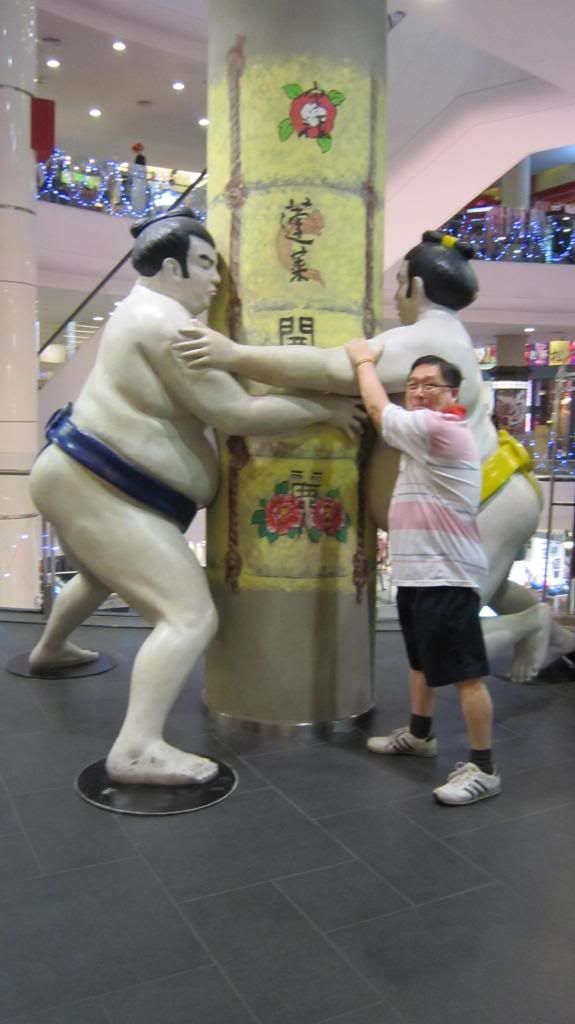 Papa also wanna join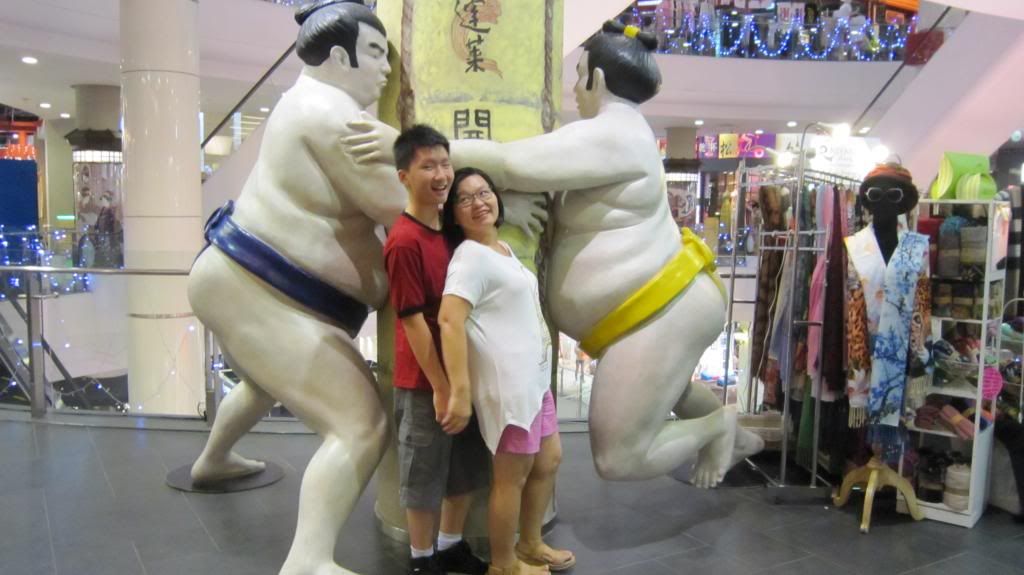 Irrelevant couples (lol)
Fake bicycle track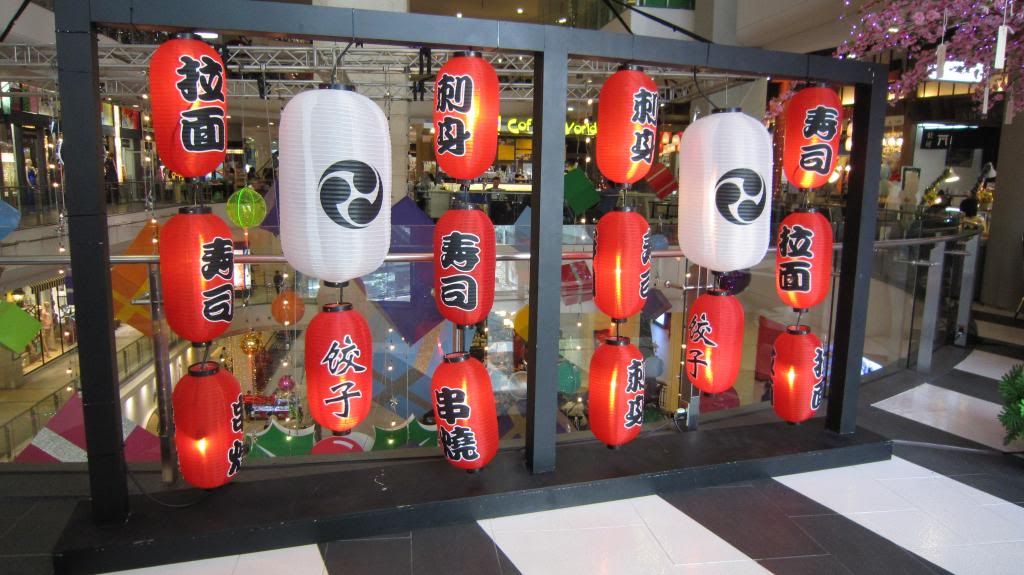 Ad rack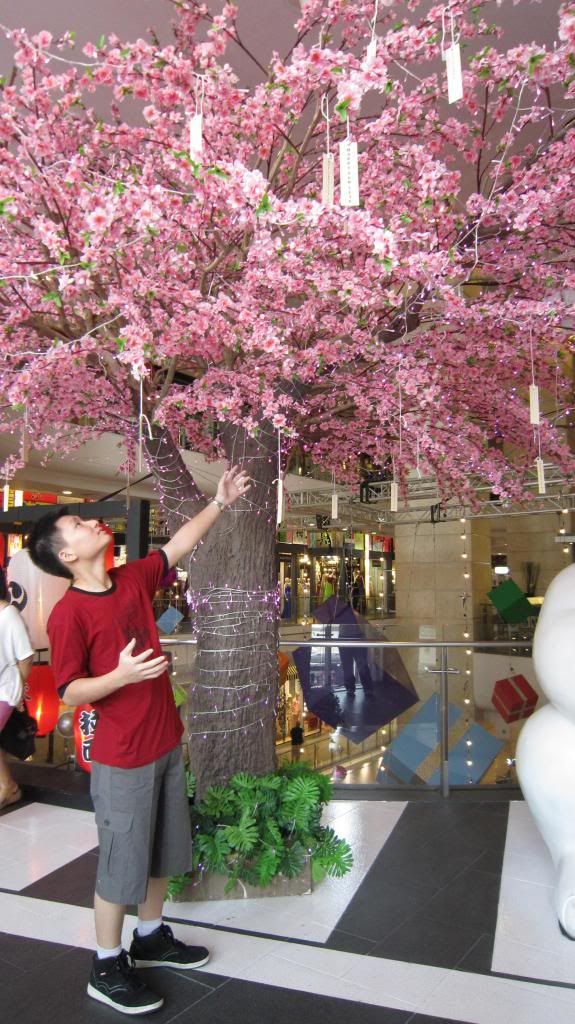 Sakura 我歌颂你!
招财猫
Traditional Japanese woman model
Japan Level Note: If you wanna buy anything Japanese, come to this floor sure no wrong!
Heading to Level 2!
Level 2 - London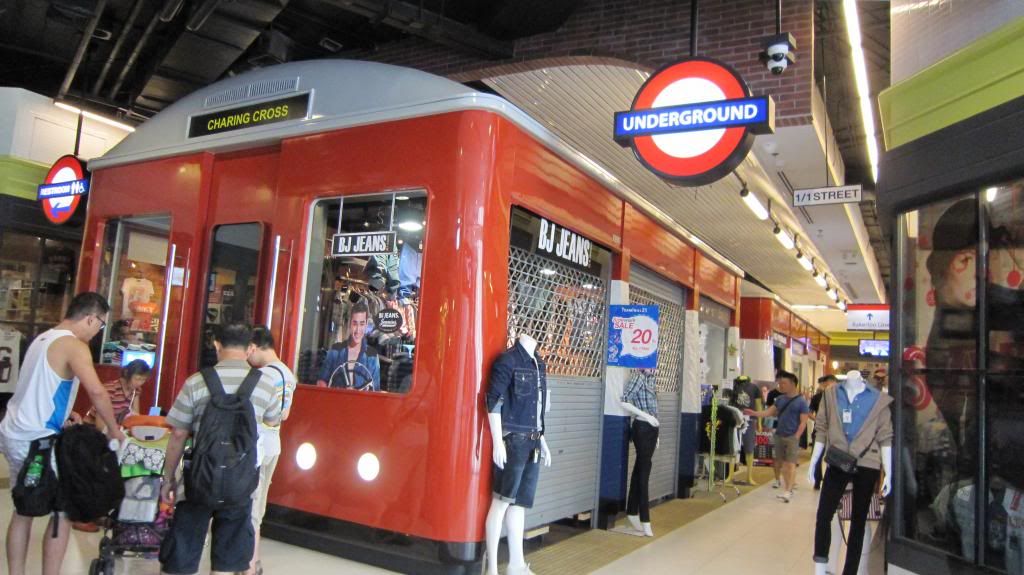 What we saw when we're at Level 2
Train!
Toilet toilet! (At this point I already felt like I very idiot ahaha)
The path to the toilet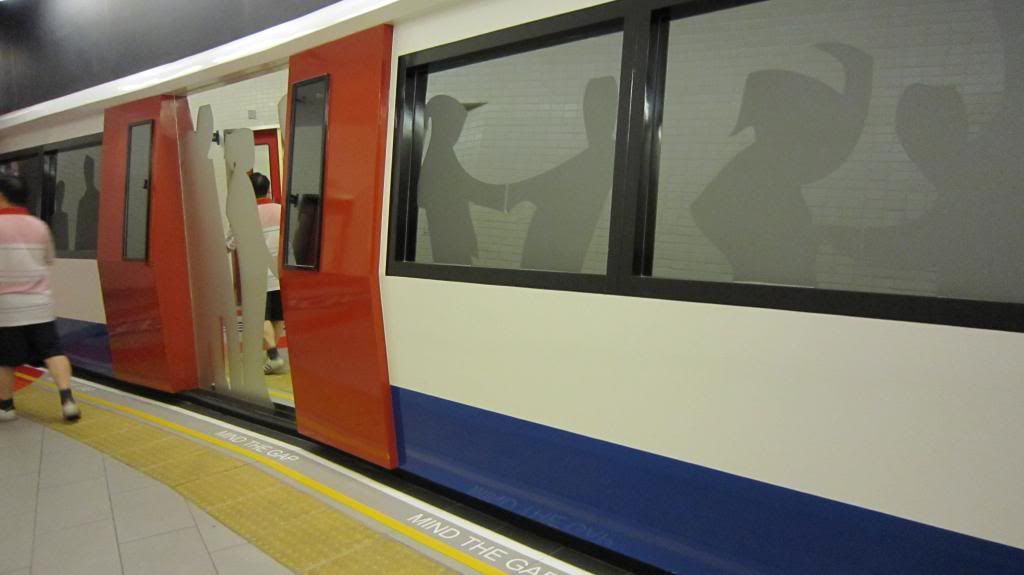 Subway??!
It's either I deleted the pictures of the inside of the toilet or it's really nothing much to see wtf.
Random pictures!
Tailor made suits
So James Bond style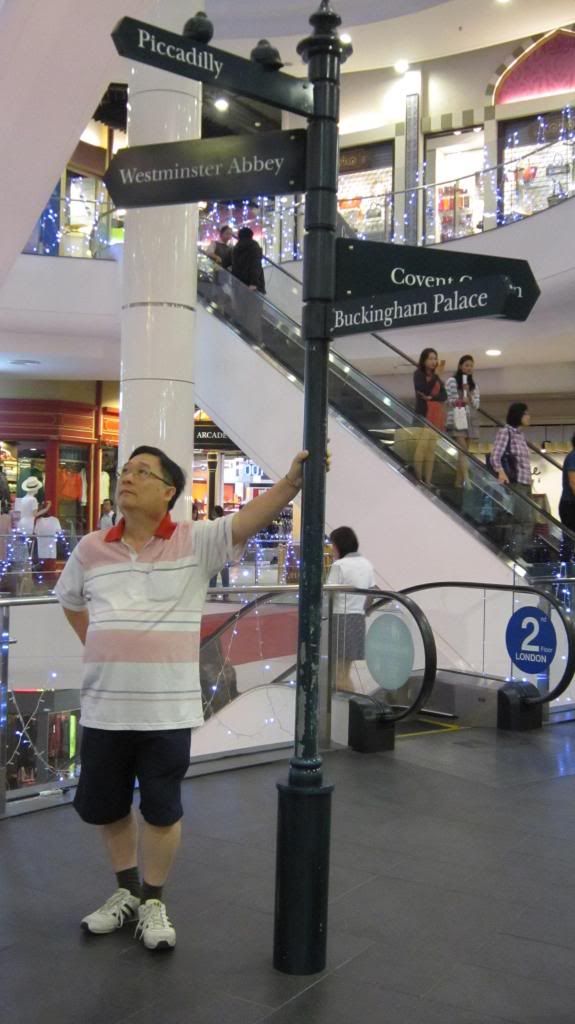 Where art thou my darling?
Sanjie trying to pose like superman in the telephone booth LOL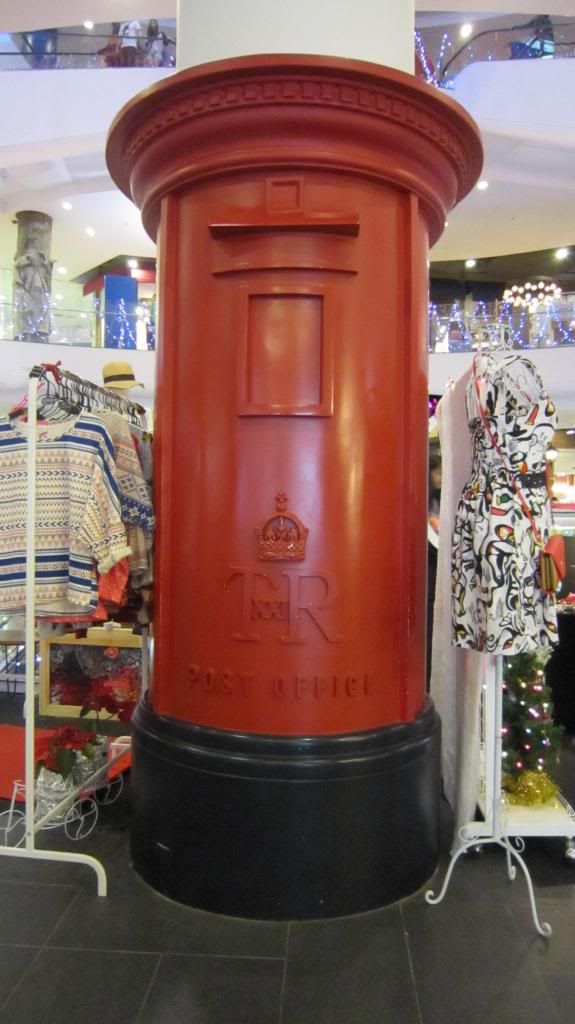 Giant mail box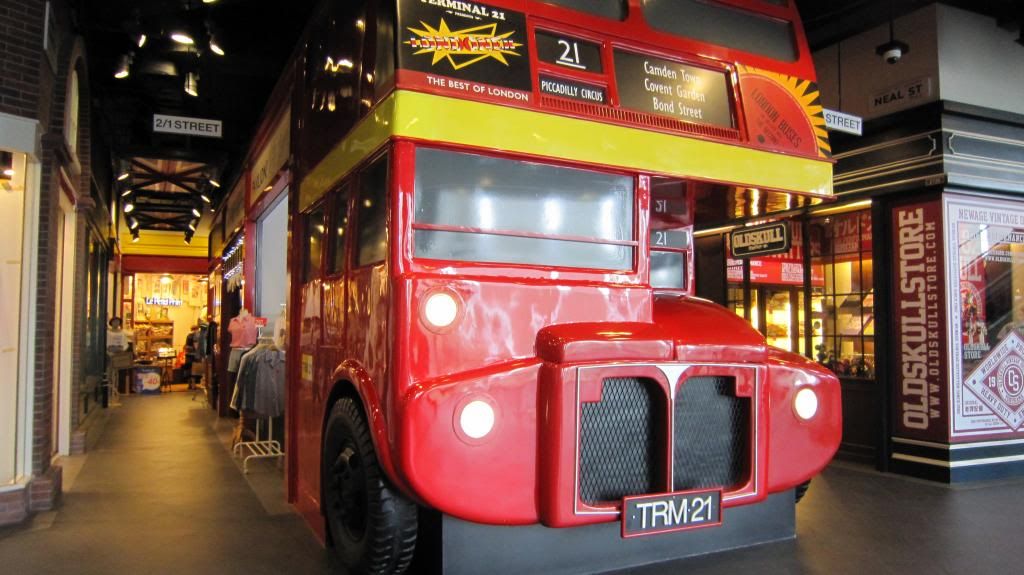 The head of the bus!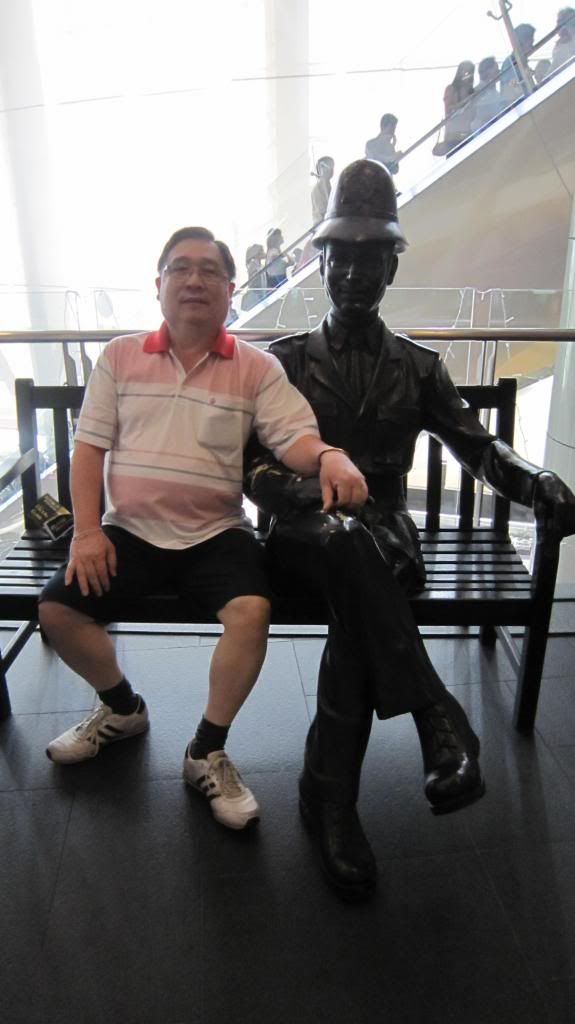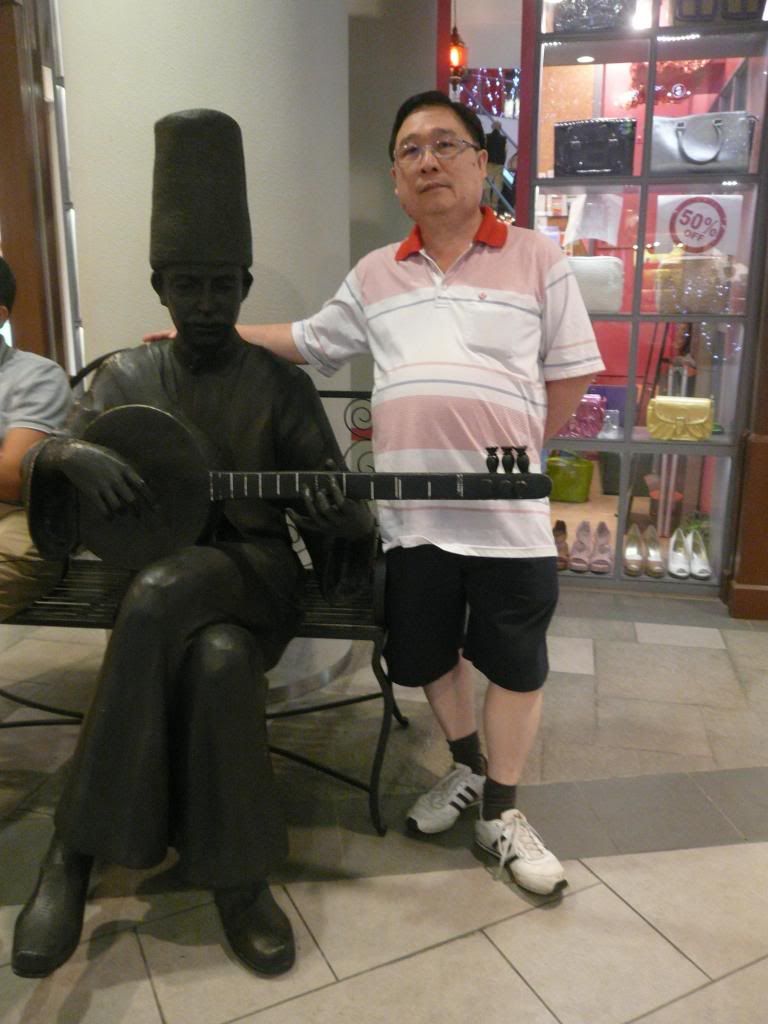 My buddy
Ooh the soldier!
Hey dude whatcha lookin' at?
London Level Note: More clothes and accessories here!
Heading to Istanbul!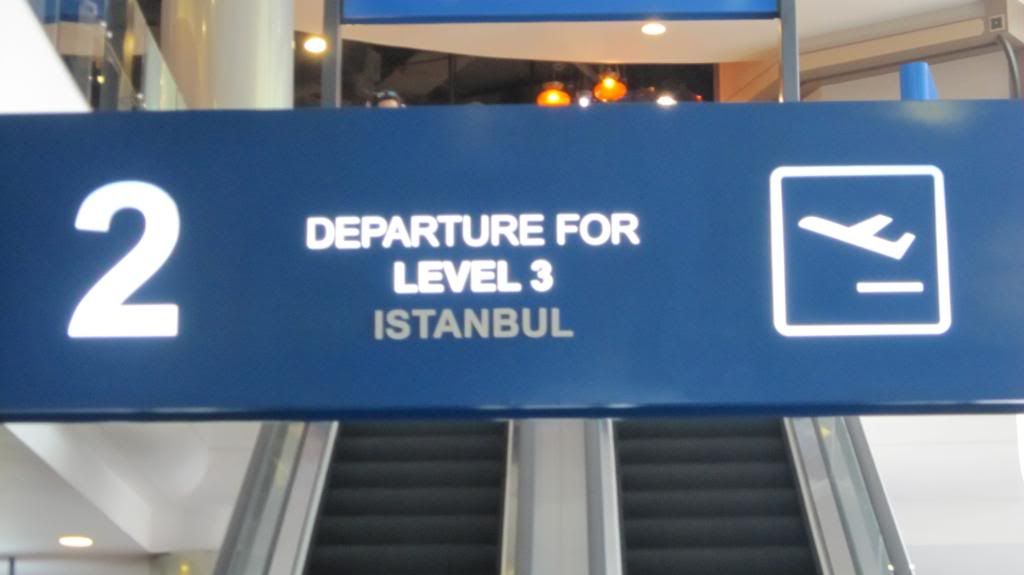 Level 3 - Istanbul
Bling-blings!
OK toilet first!
OK I confirmed there's nothing special inside the toilet.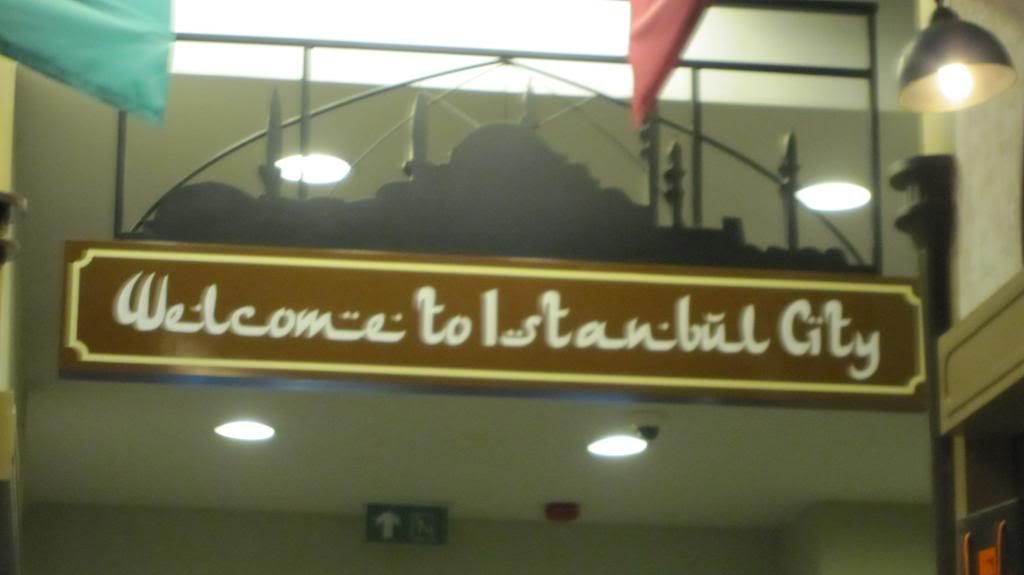 Welcome welcome!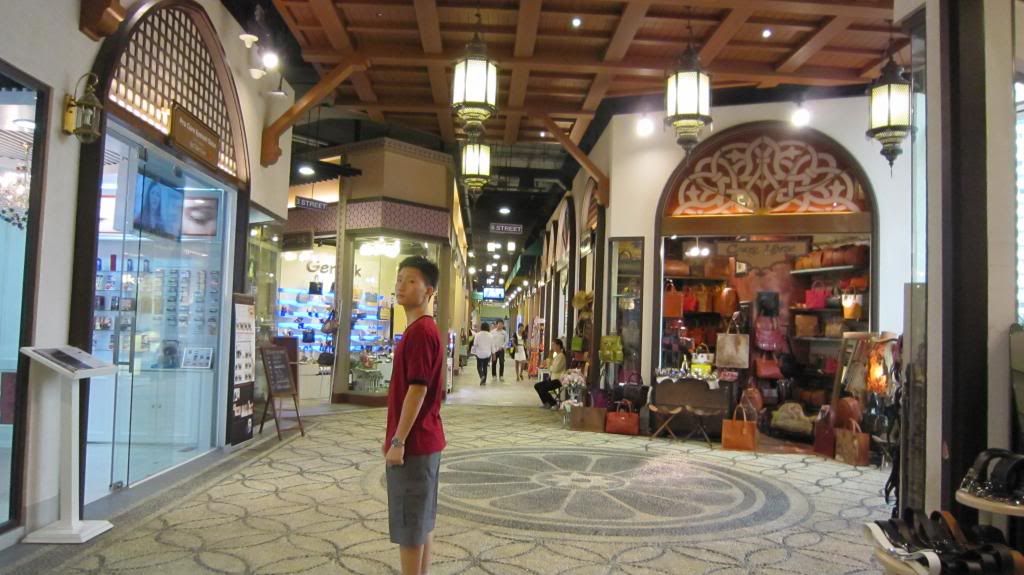 Brother trying this 回眸一笑 but failed hahaha
Murals!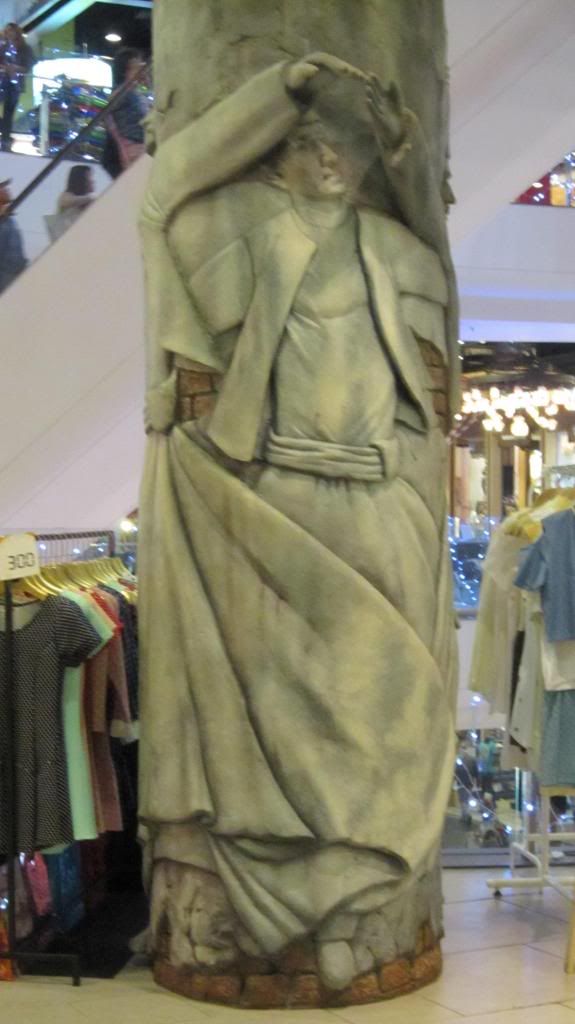 Knight chess piece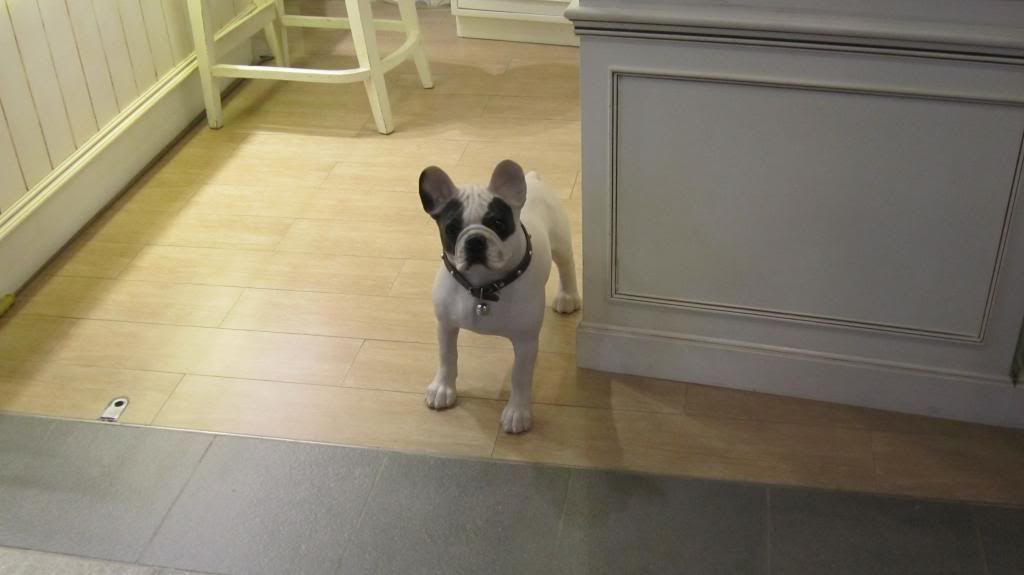 Cute little fake bulldog!
Istanbul Level Note: If you want more blings, this is the floor for you!
Heading to San Francisco!
Level 4 - San Francisco City Street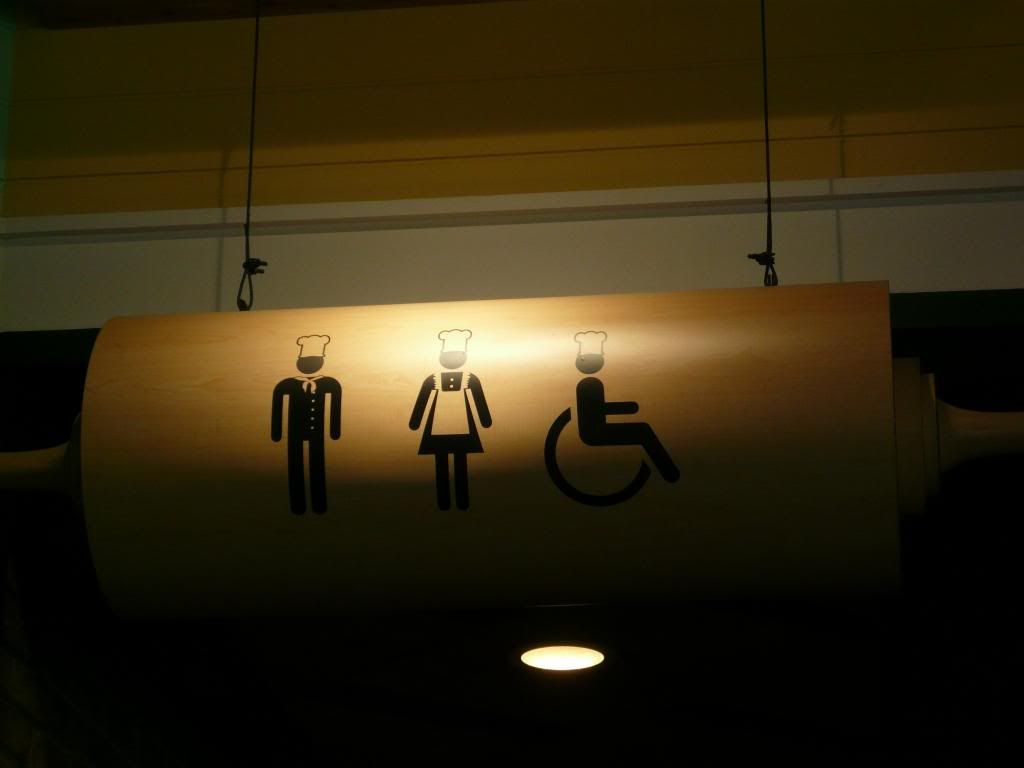 To the toilet!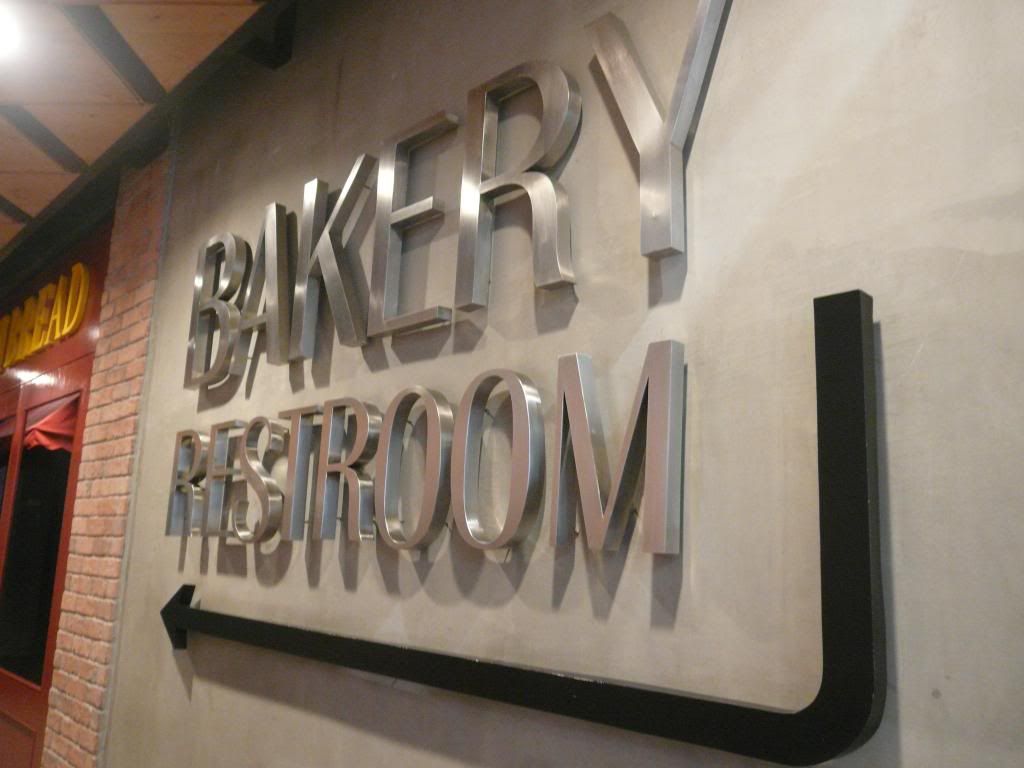 Toilet pathway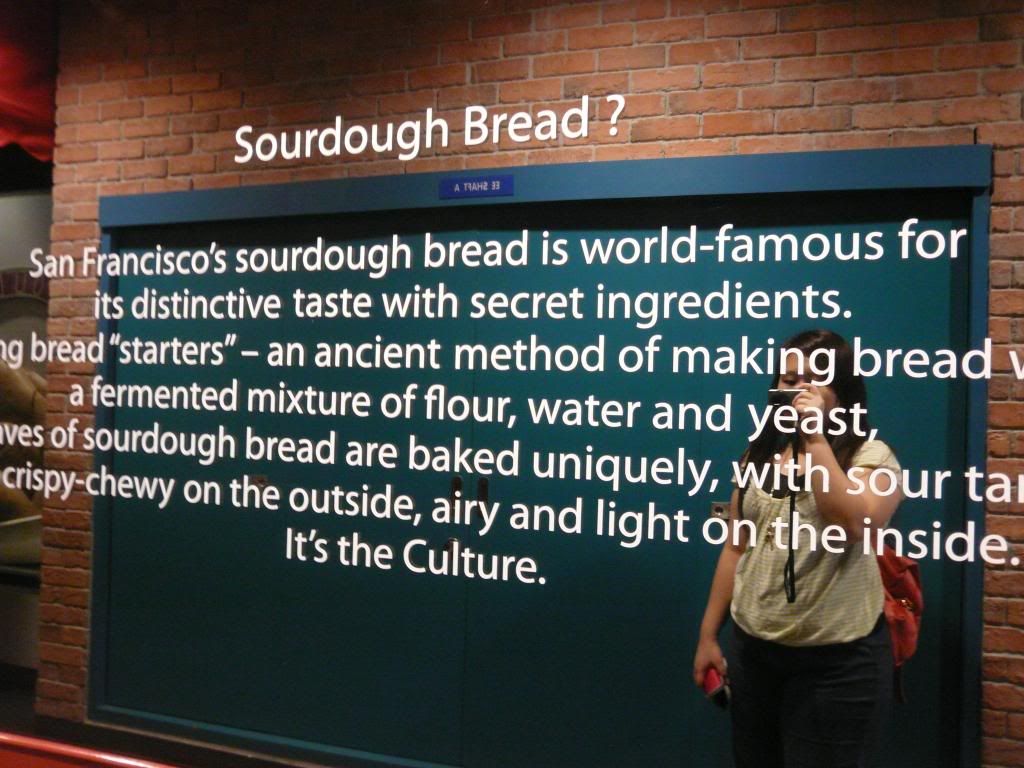 Why sourdough bread?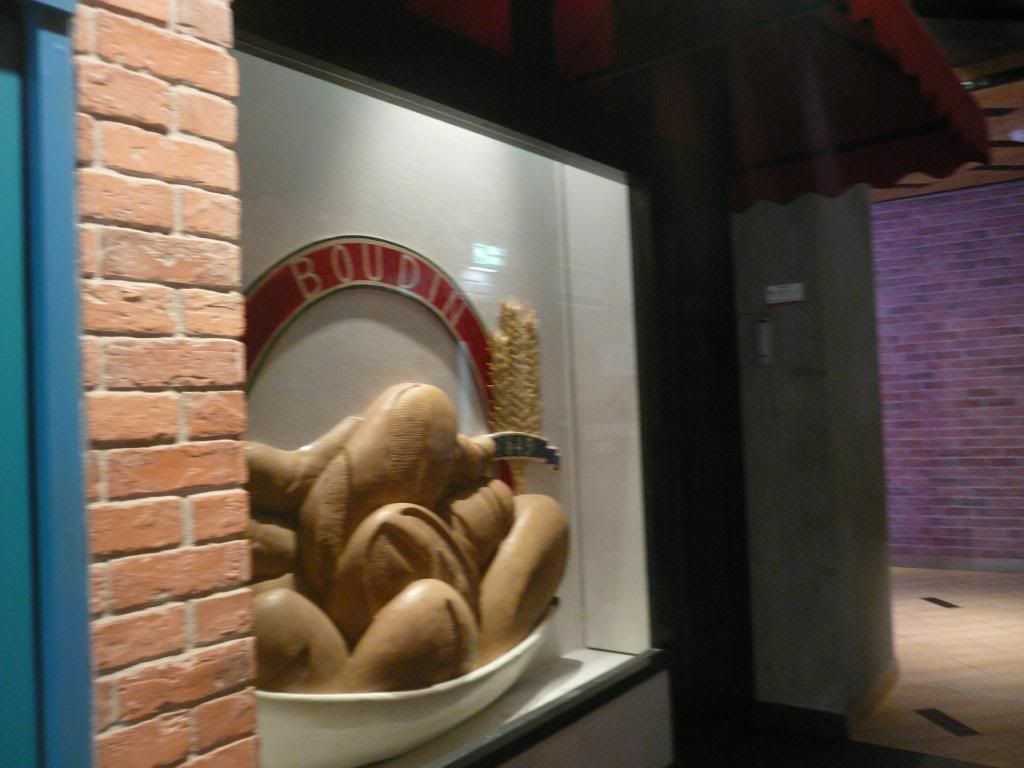 Bread again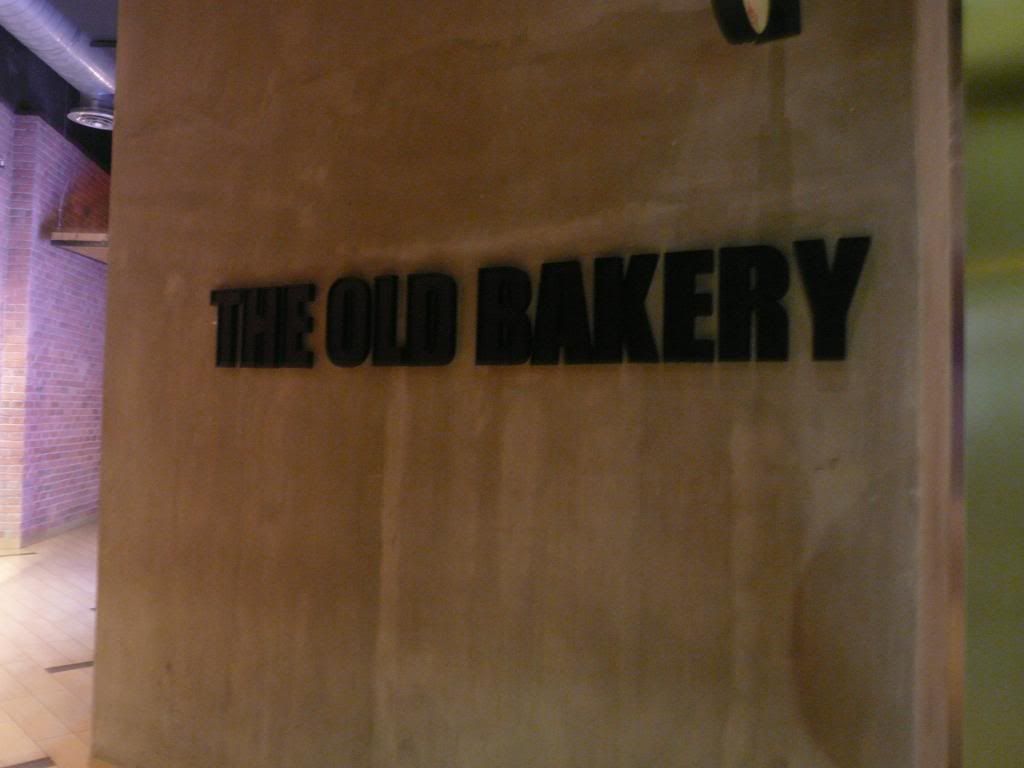 It was a bakery!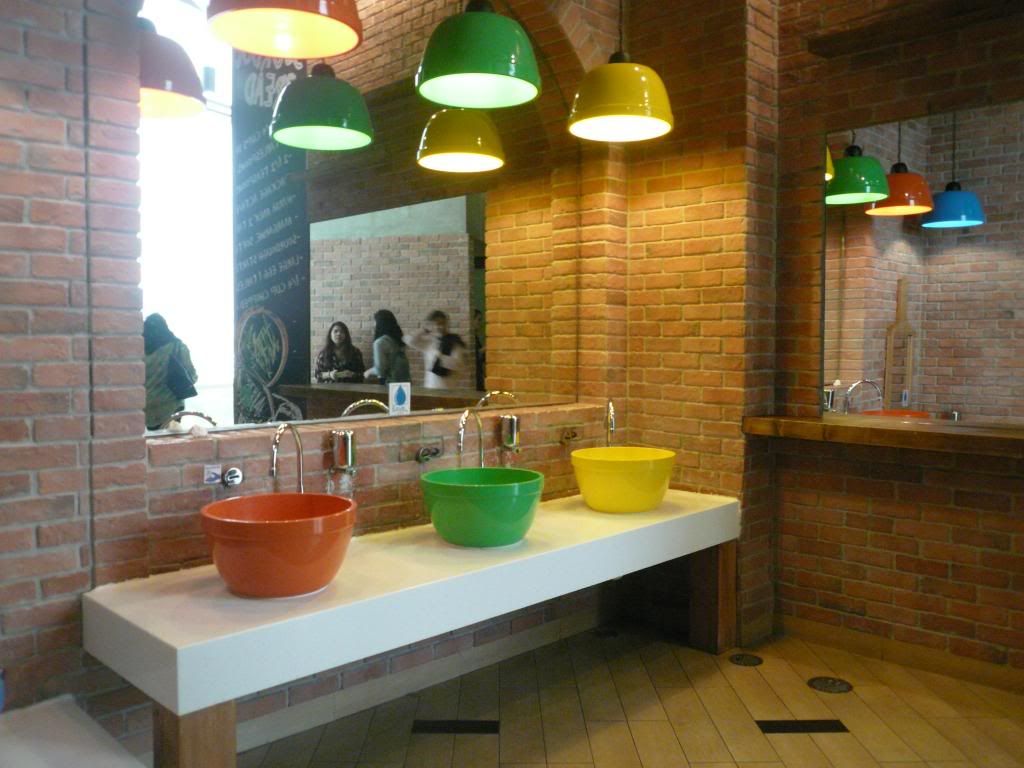 Inside of the toilet - decorated to look like a bakery kitchen!
I started to have a feelings that San Francisco people loves bread.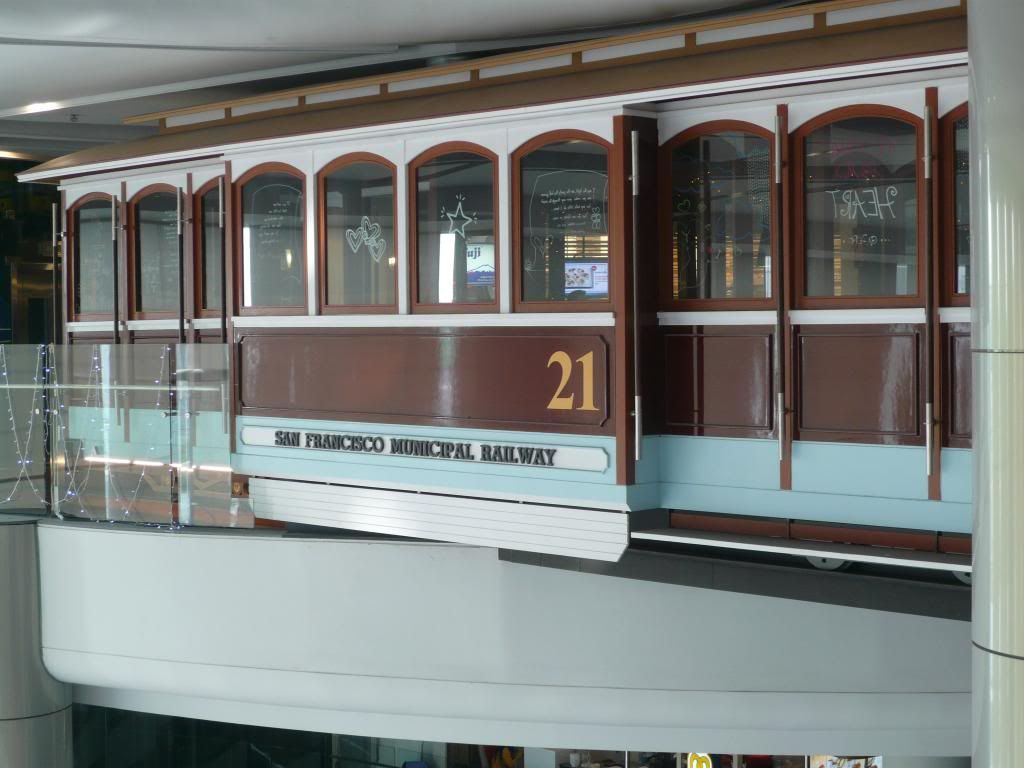 San Francisco Municipal Railway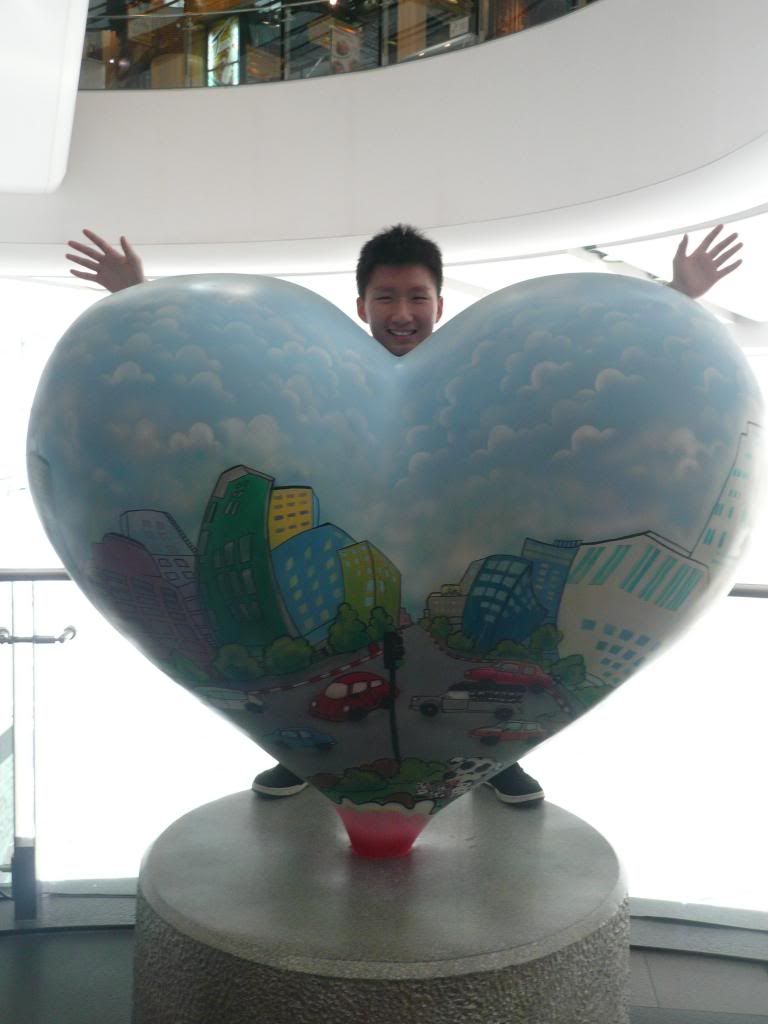 Hello! My heart is so big it became my body! My heart can fill the world! I rocks!!!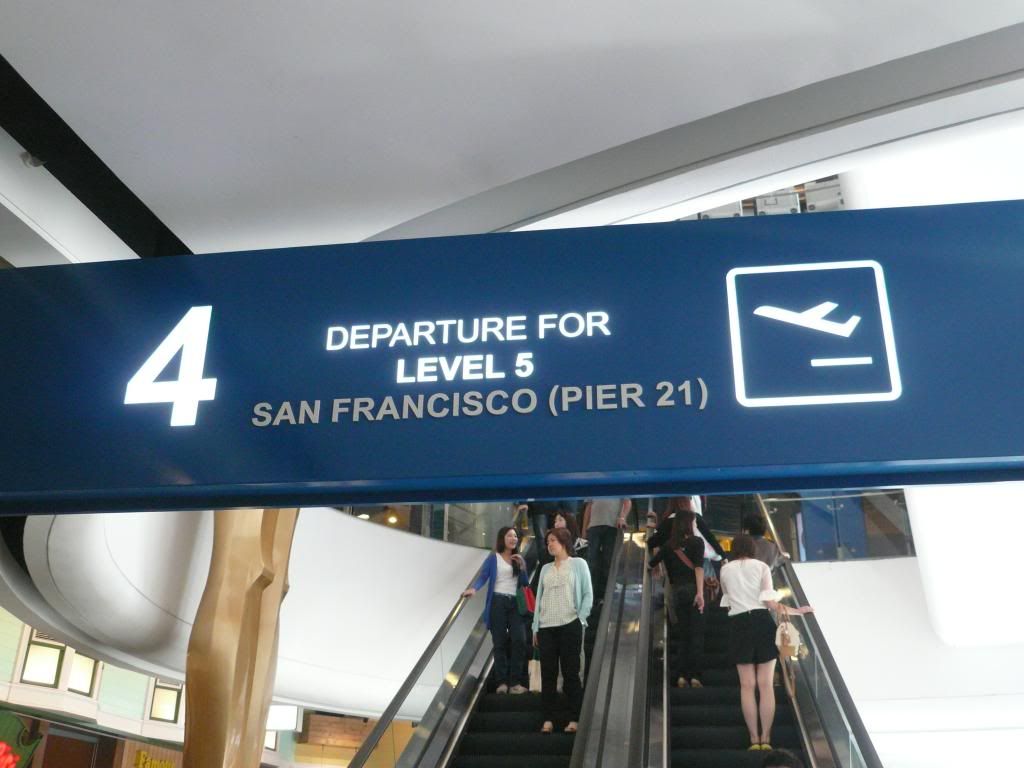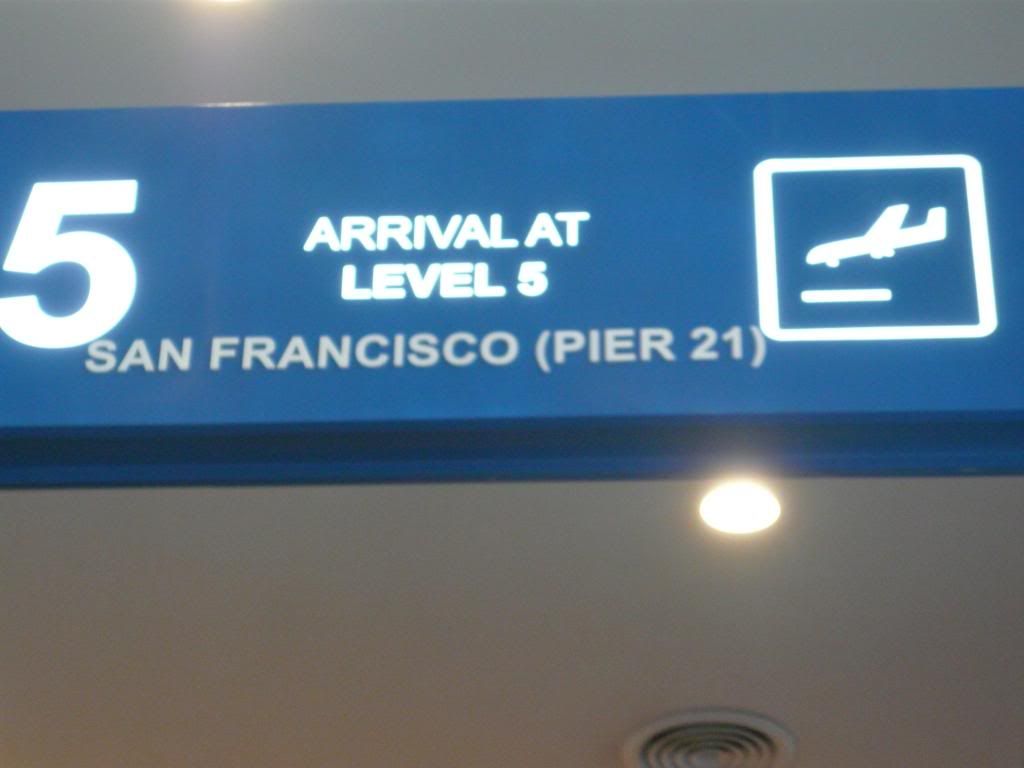 Level 5 - San Francisco Pier 21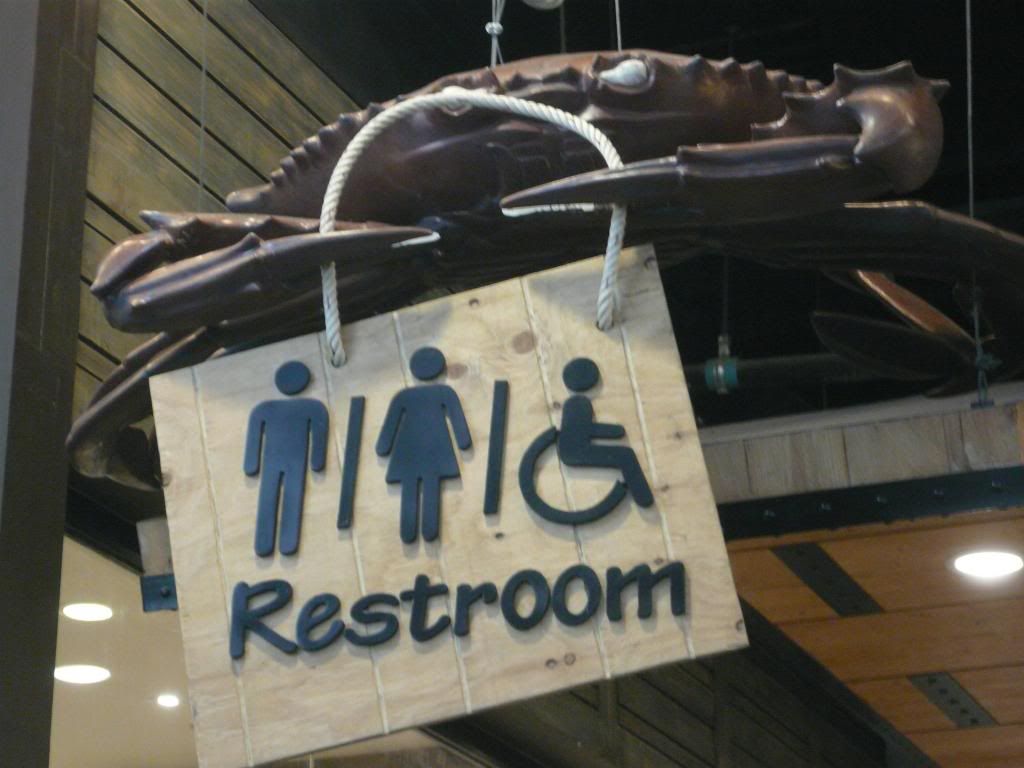 Restroom *LOL*
Very de got "dock" feel
"Harbour" feel
Barrels!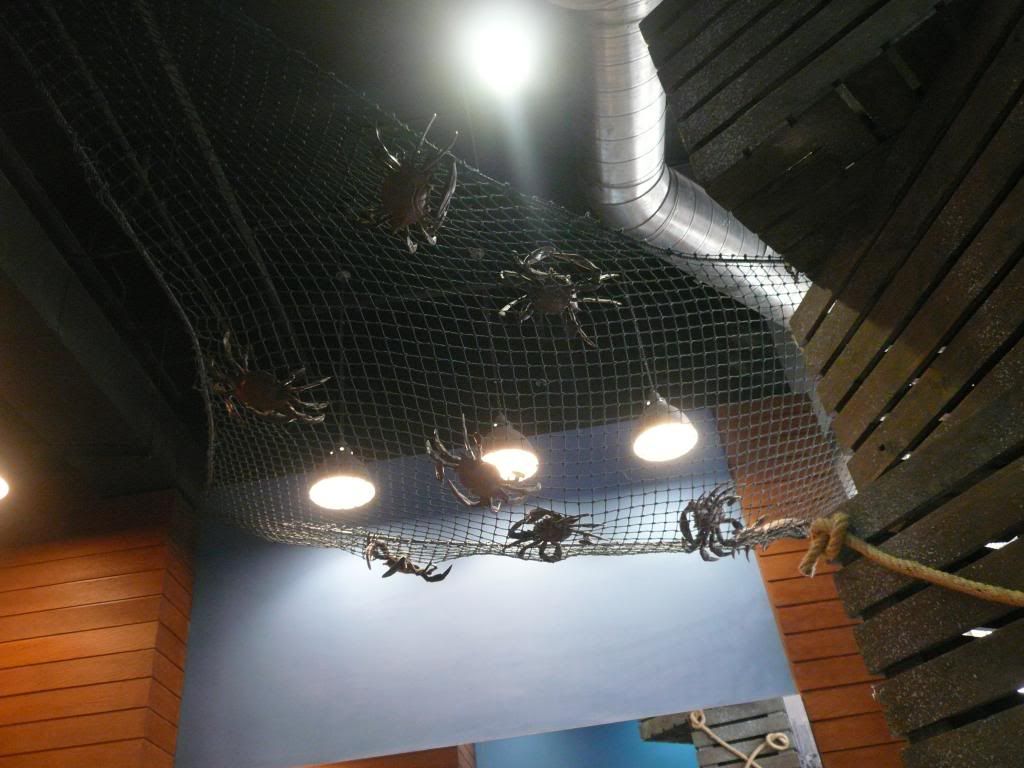 Crabs!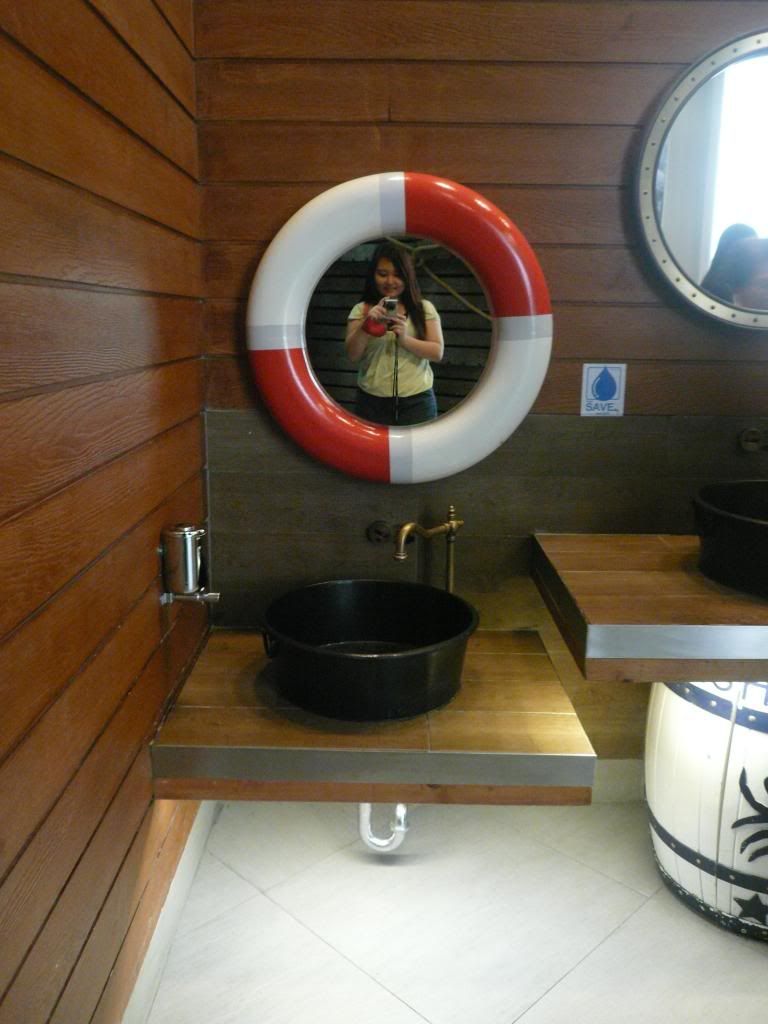 Kiddo basin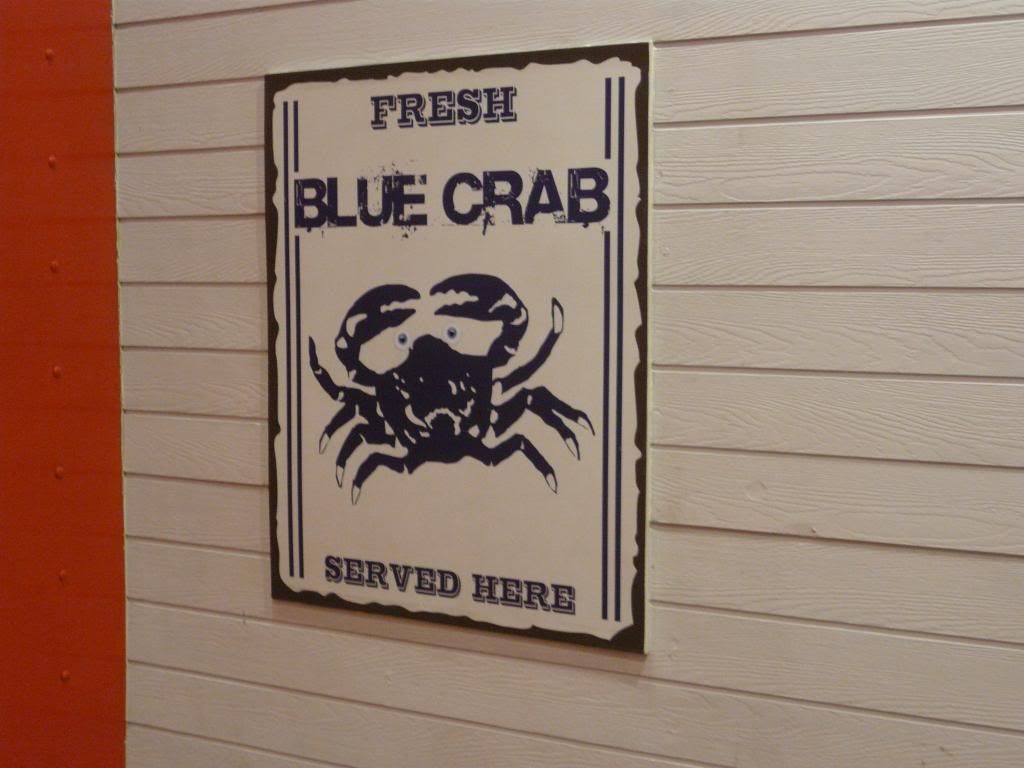 Billboard for seafood: crabs!
San Francisco Level Note: These floors are all about food!
Heading to Hollywood!!!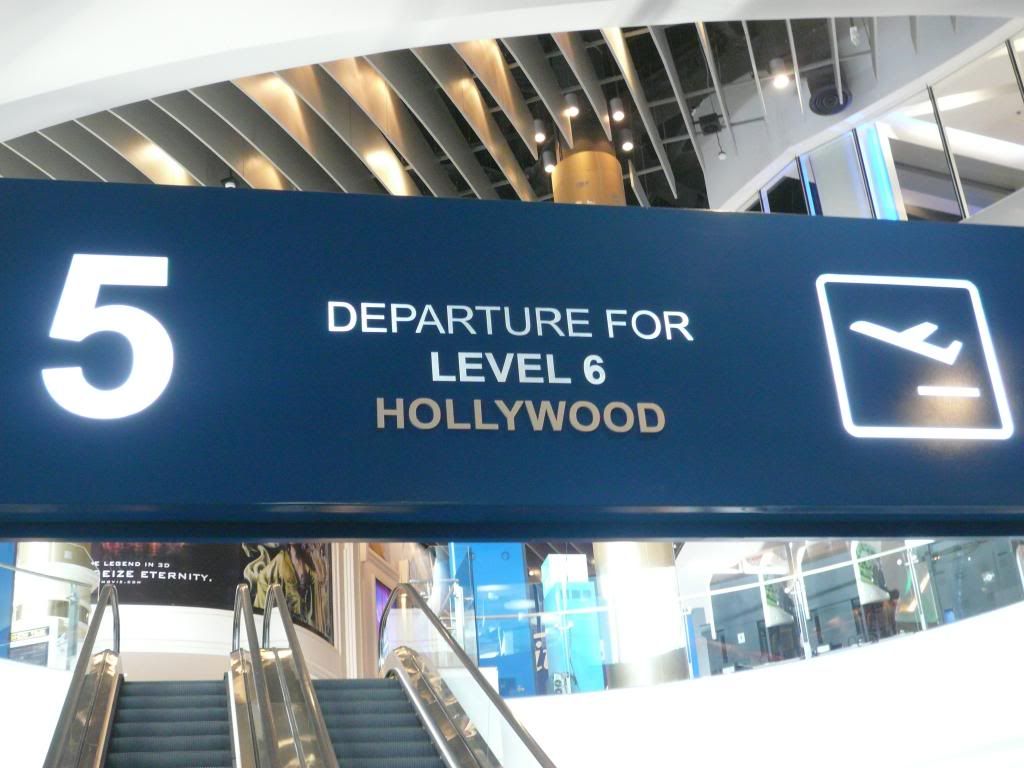 Level 6 - Hollywood
The Golden Award
I tell you! Ever since I started my workout, I sense mockery everywhere I go! Yesterday it was the exercising fat dolls, now is -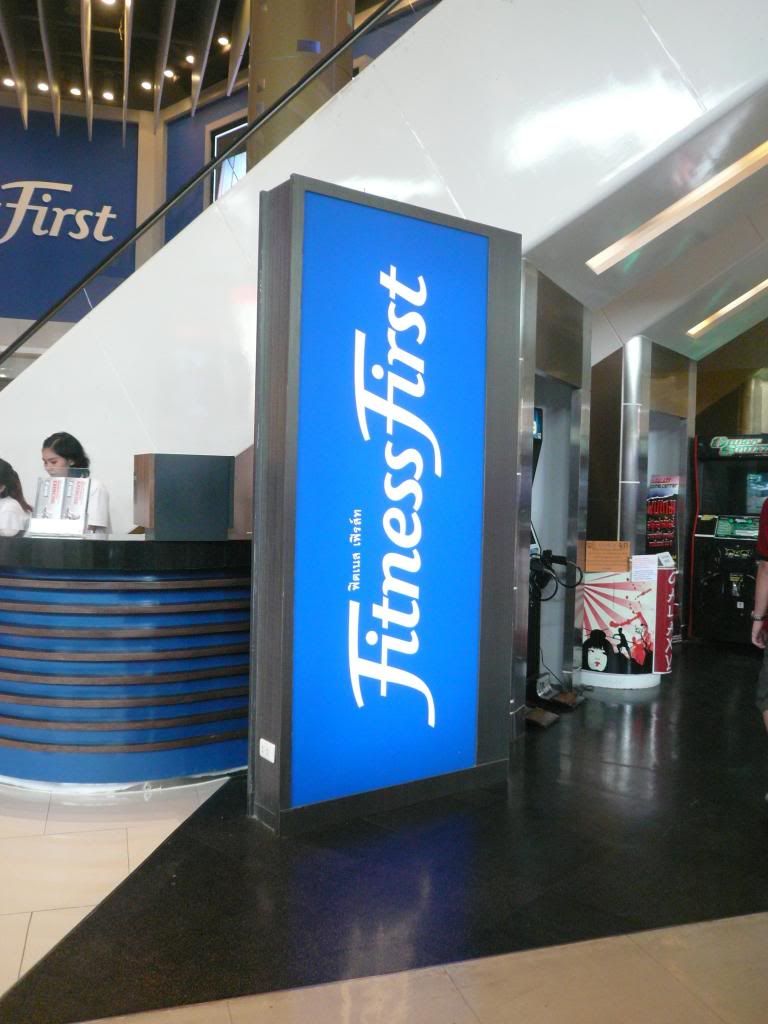 Fitness First!!!
Dafuq a gym is doing here?! Isn't it a shopping mall?!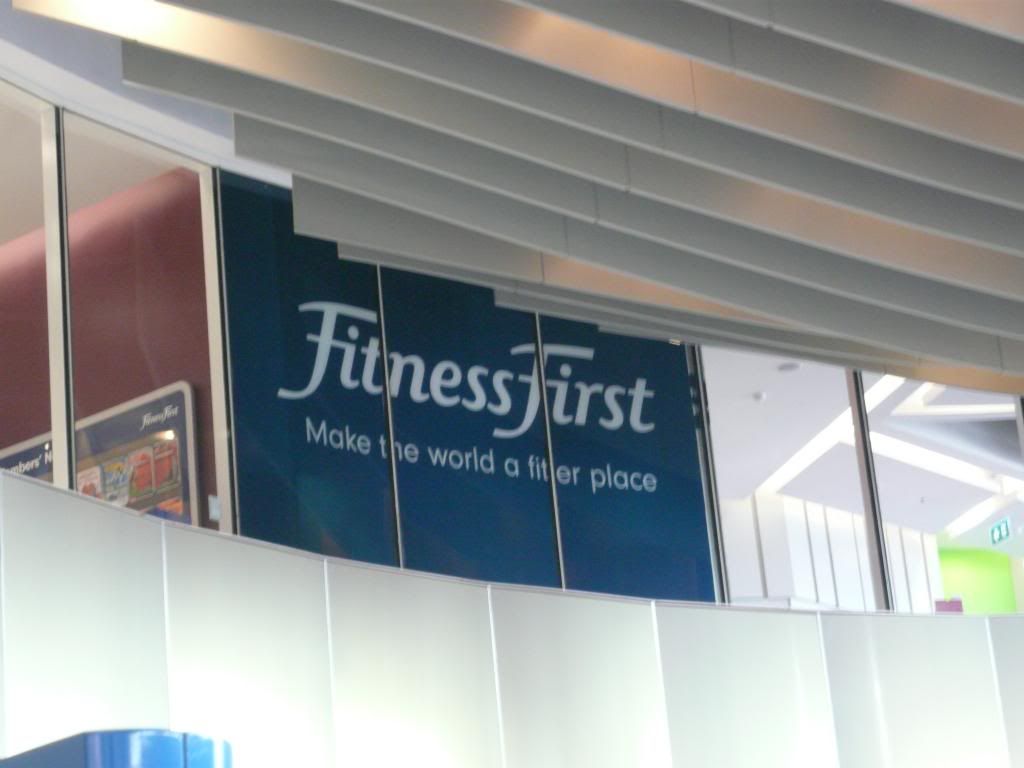 Looks like higher class than those we have in Malaysia leh wtf
规模不错大一下
Maybe it's a motivation to the people. Like telling them, "be fit and you can be one of the artist in Hollywood!"
No? Look at this!
Hey ma'am, you're so picturesque!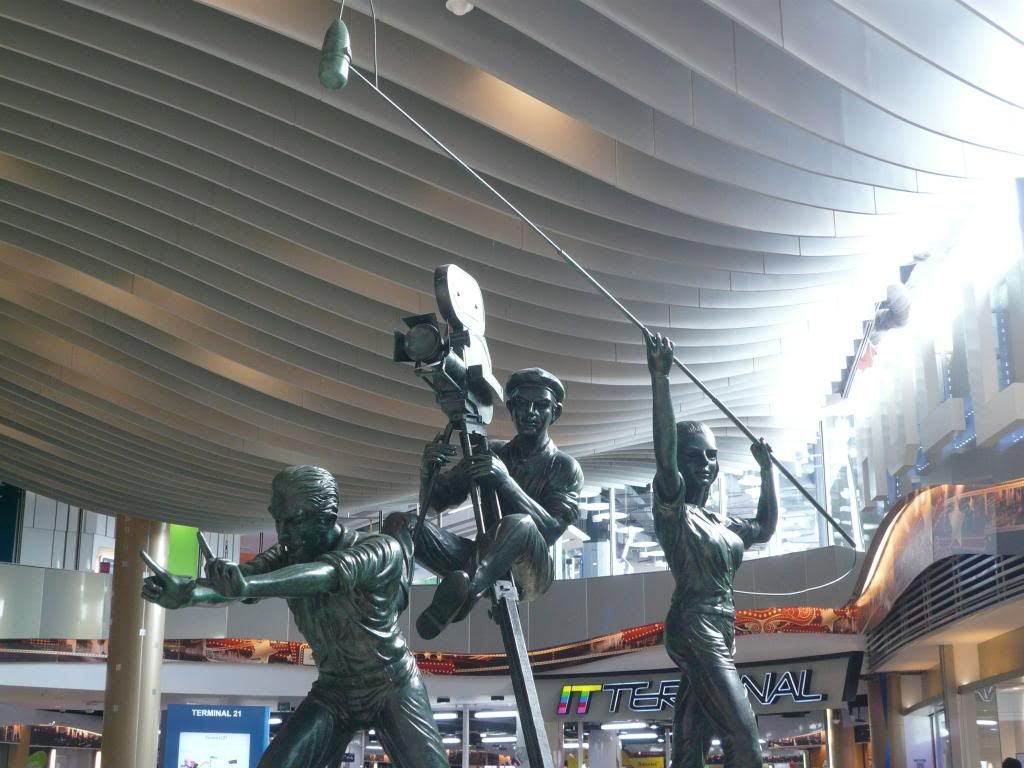 Camera Crew
With these huge ass statue here, how can they not be motivated?
Merry Christmas!
With other snowman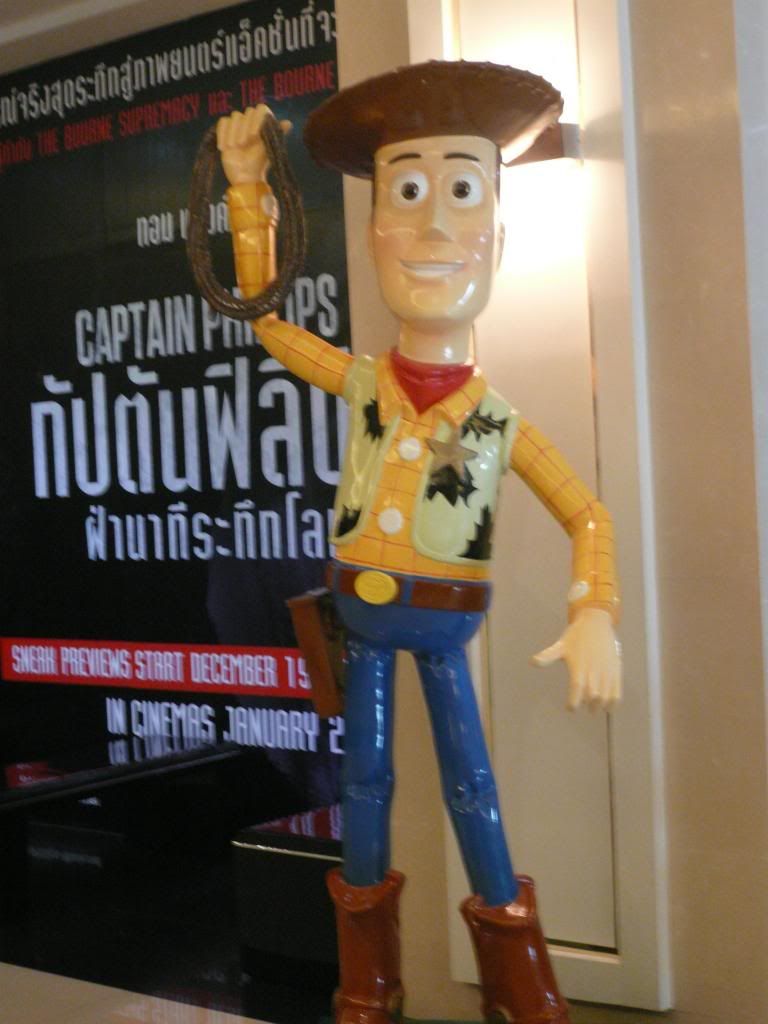 Woody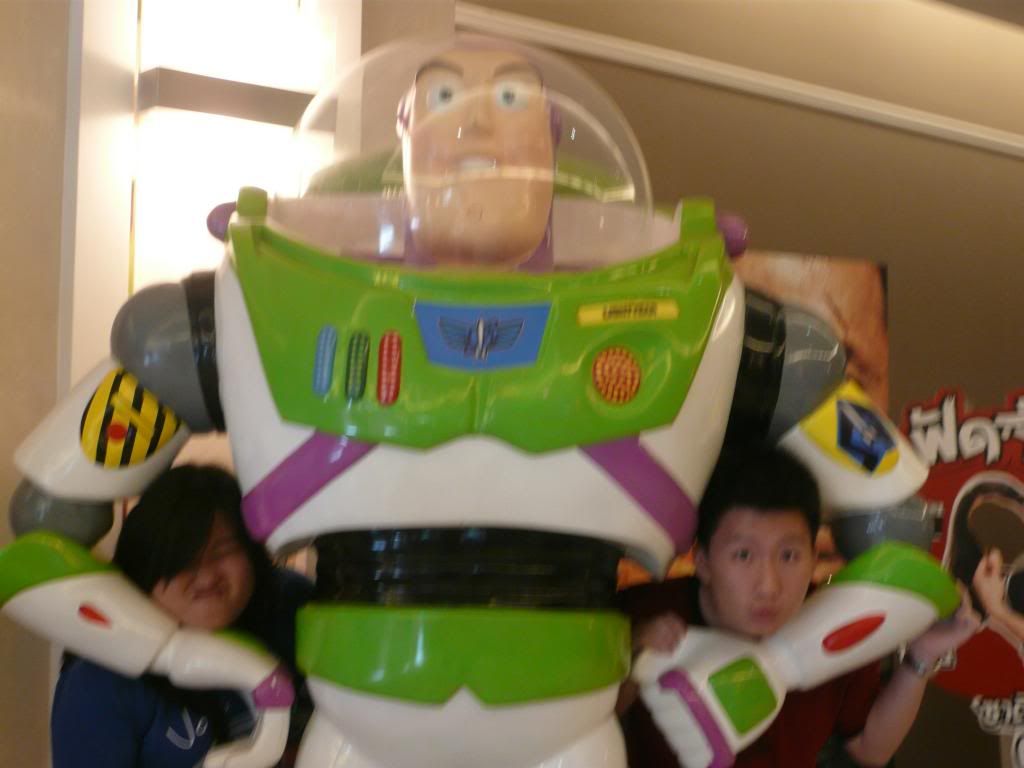 Buzz Lightyer squashing bad guys!
Bumblebee!
Hollywood Level Note: Cinema, gadgets (ranging from phones to computers), gym, all you can find at this floor!
So that sums up the decors around the mall la.
Other random pictures: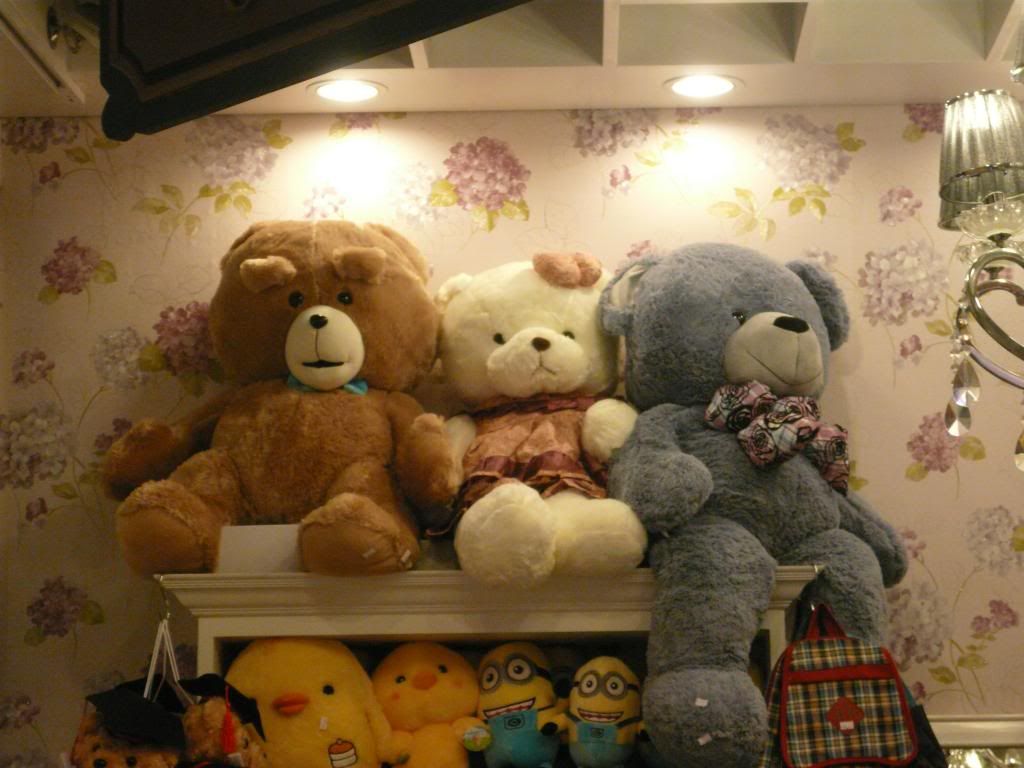 Ted: Hey, you there, whatcha lookin' at?! I'm having a good time here I'm not going back to John's!
Trying to get down from Level 3 to Level M!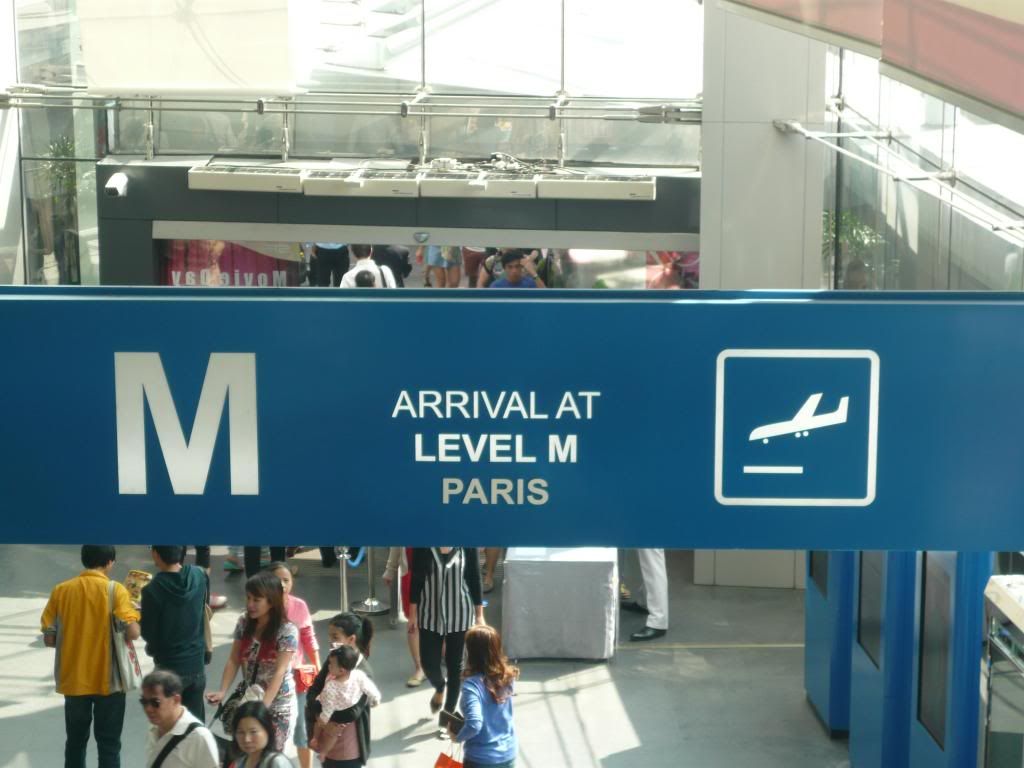 Nothing special lol.
Back to MBK Centre coz didn't shop much in Terminal 21. Bought shirts from there:
Purposely bought for work de LOL
We then went back to the hotel and rest a bit coz we wanna go to Lumphini and check out Suan Lum night market!
Giant ass Christmas tree =O
Hohoho, Merry Christmas!
It was a disaster then. We went to and fro the street for almost an hour trying to locate the night market but couldn't find any. We even went to the police station to get direction you know! Although the people were helpful and 满怀热忱 giving us directions but when we finally gave up and hail a taxi, the taxi driver said it's closed!
We went back to our hotel empty handed. T_T
Papa and sanjie 不死心 trying to check out if there's any night market nearby Makkasan...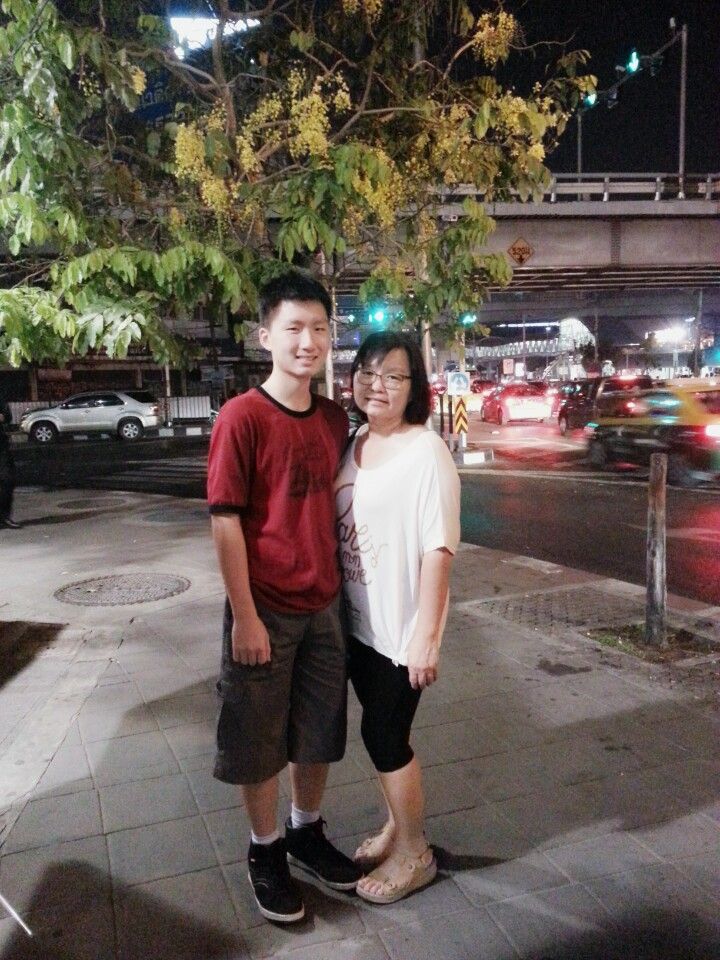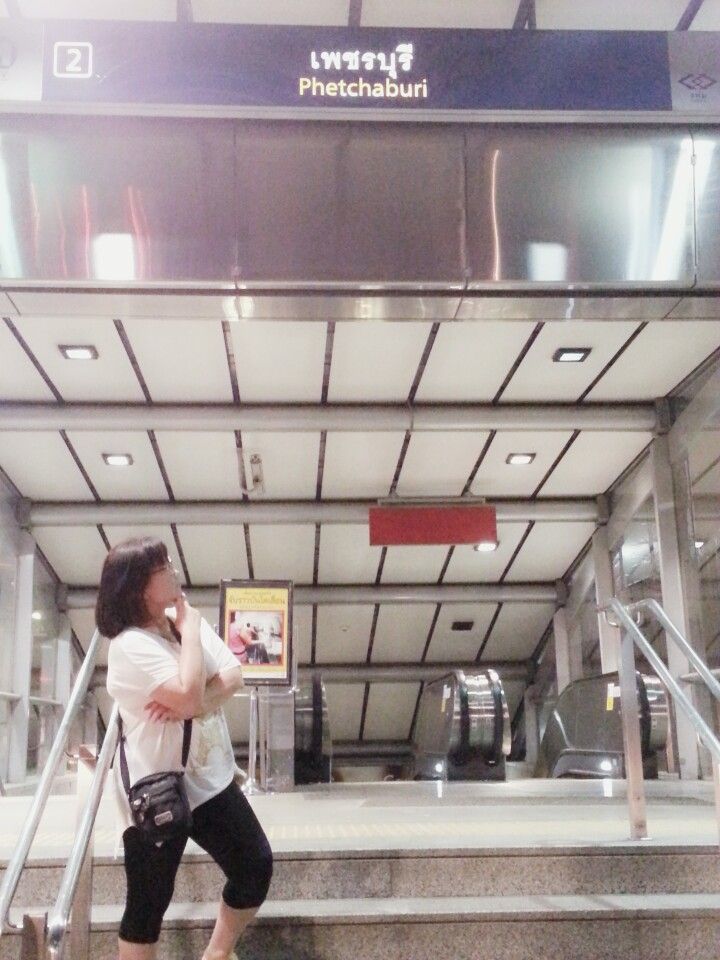 Waited at the train station in case they came back said "WE FOUND A NIGHT MARKET!" but gotta use train ahaha.
But still failed.
We ate cup noodles bought from 7-eleven beside the hotel as dinner wtf. Eh their cup noodles are delicious leh!
ps: Tried asking McD for Witch Hello Kitty but apparently the Witch Kitty launch has ended since 11th Dec =( so it's no longer available. Friend (you-know-who) said I should show sad face and I said this is the face I showed:
Will you gimme Witch Kitty puhleeeeeaaaaaze???
Still didn't work coz the staff I talked to isn't a guy LOL.
(Of course it's a joke I didn't show this face to the staff la!)
(To be continued...)