3rd day already and papa still wanted to visit temples wtf.
I'm not sure where we were. @@
The harbour nearby the floating market
At the temple!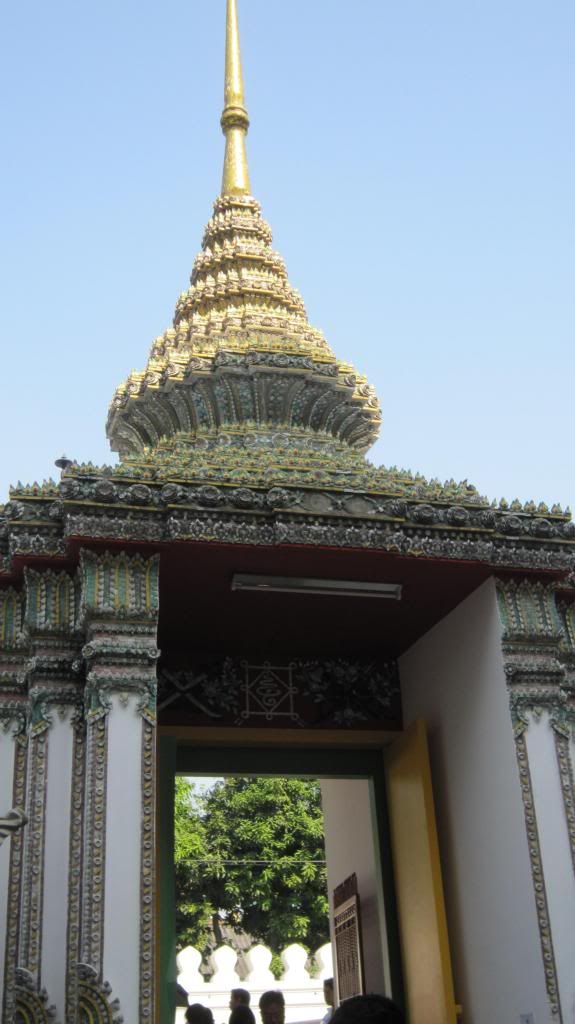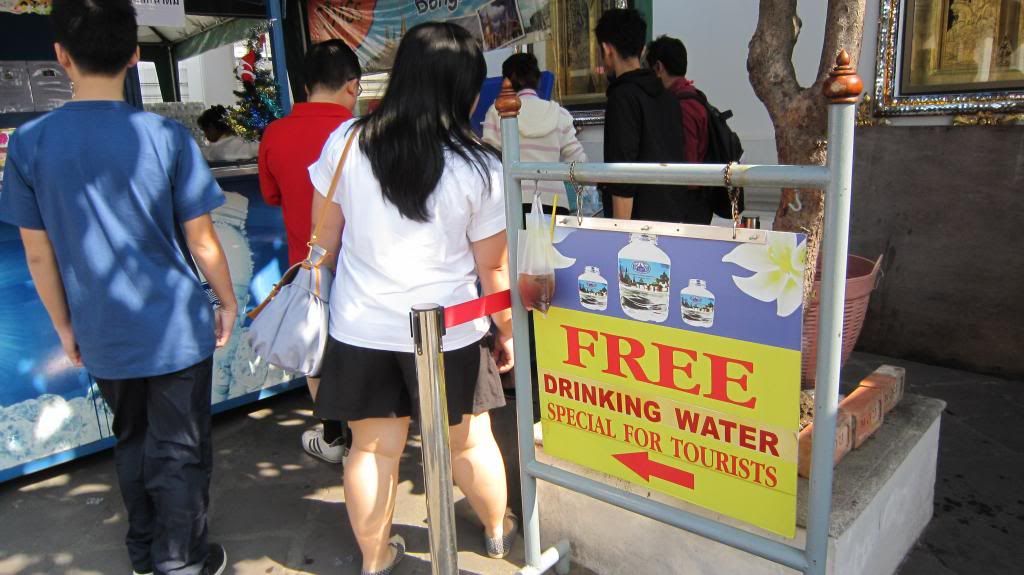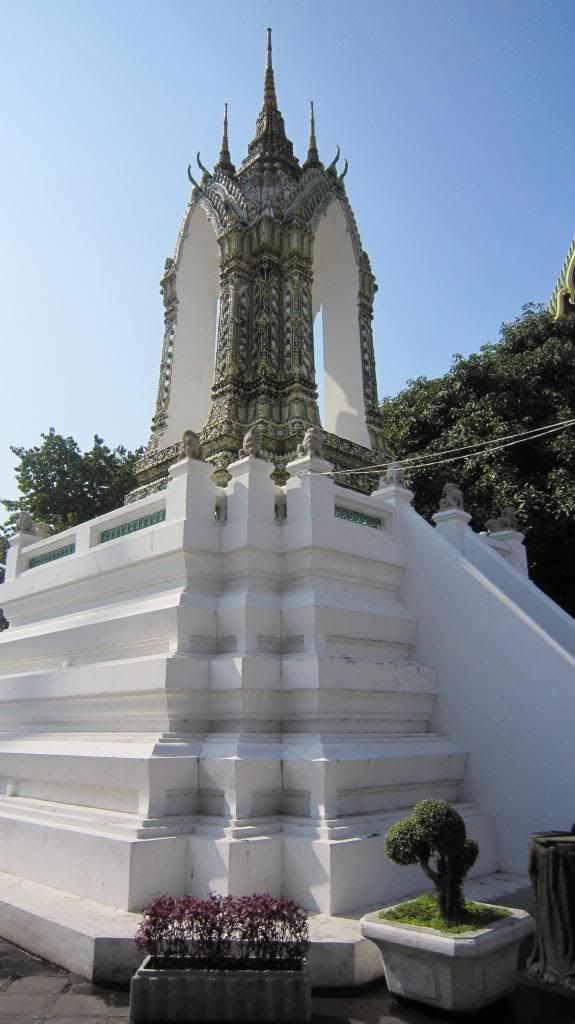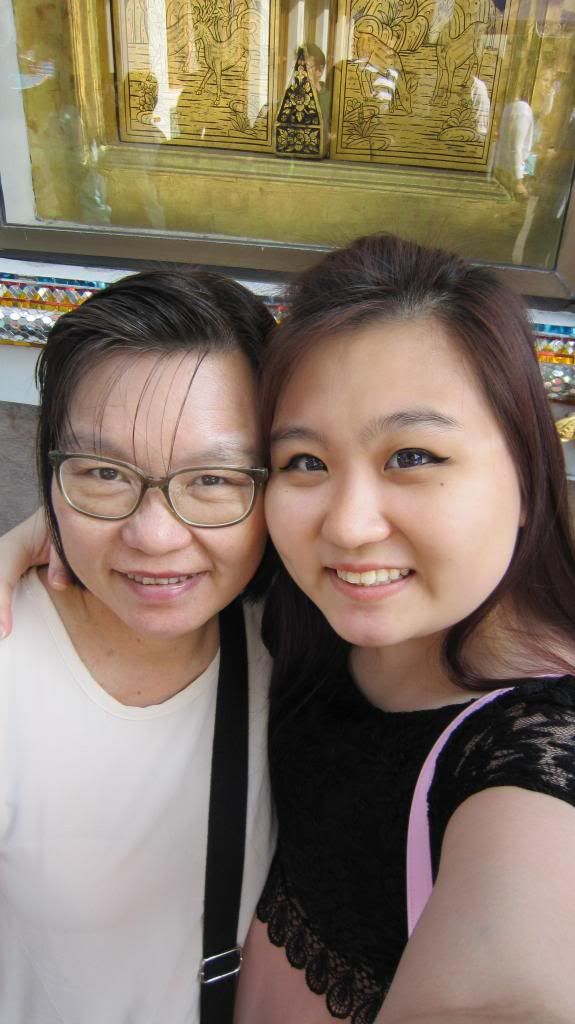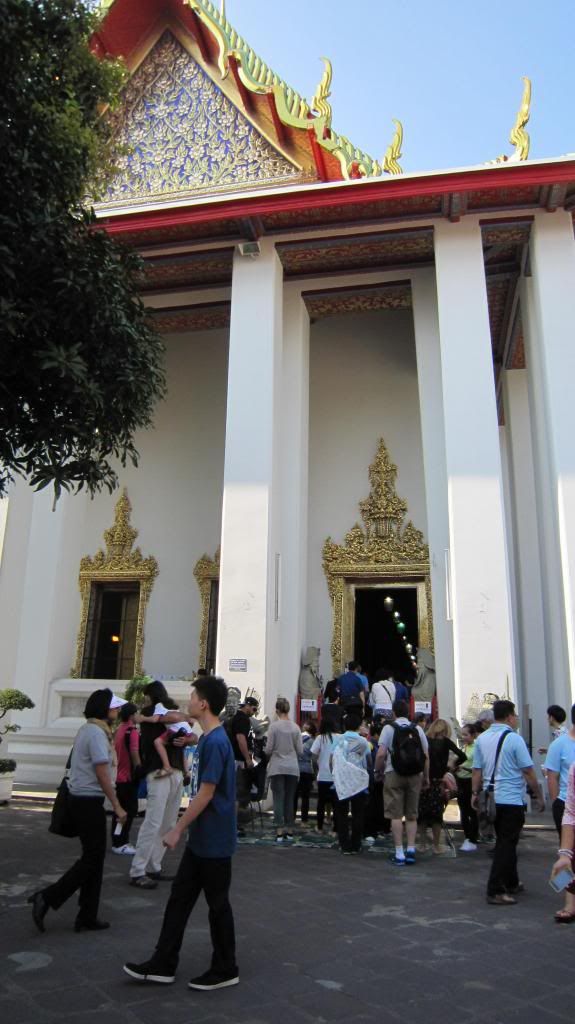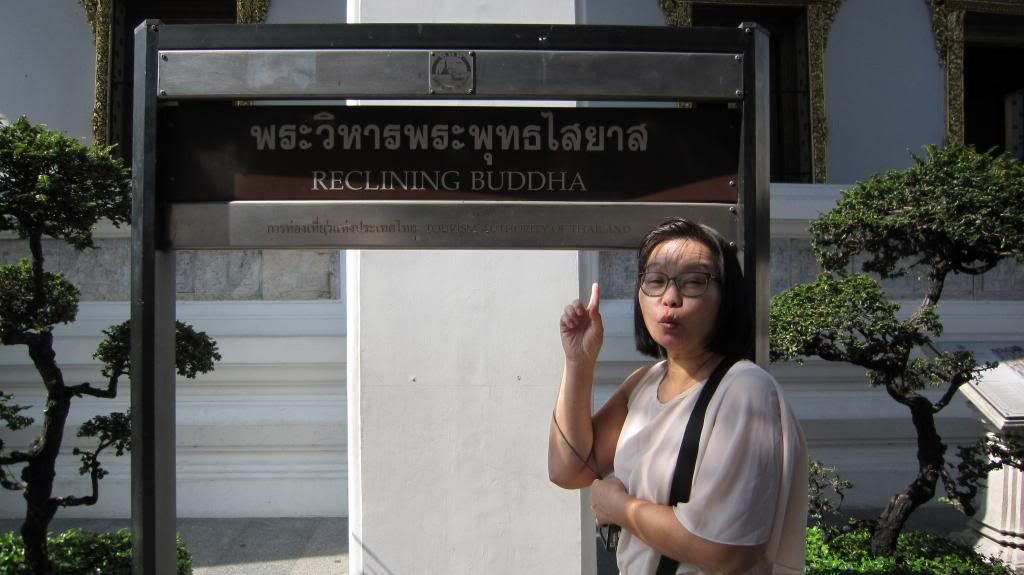 The Reclining Buddha (aka Sleeping Buddha)
Something unhappy happened here. When we're about to get inside, a lady was guarding the entrance making sure no one wears inappropriately enters the hall. When it's mami's turn, she asked mami to wear a long sleeves coat coz mami was wearing shorts. Then mami very degil wan she dowan to enter. Said she heard her said "take off take off" she dowan to mafan. I had to talk sense into her wtf "There's no need to take off anything you just have to wear that outside then you can follow us in already!" but she just kept shaking her head wtf. Then after I san san fu fu assured her she doesn't have to take off anything (almost becoming like this
) only she's willing to wear that long clothes but heck, the lady ignored us! Like, we went in front of her and say asked can mami wear that coat, and she's totally ignoring us looking at other direction shouting don't know what!
Wah what a muthafucka! So rude can!
So mami didn't enter the hall.
Anyhow we proceed after came out from that hall.
Izzit the mating season already?!
Another demo to mami haiz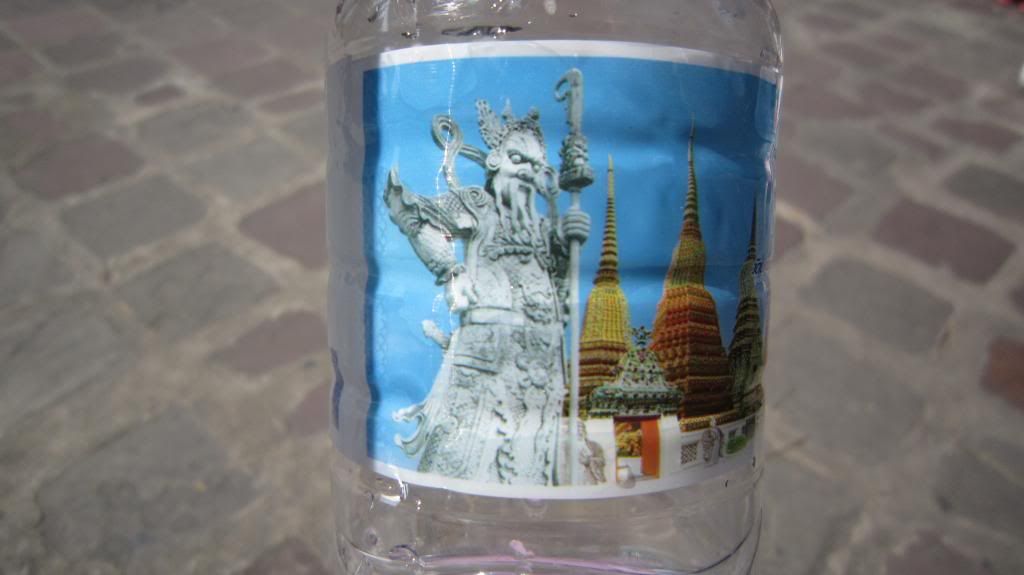 The bottle
"Omg why do I have such sister" wtf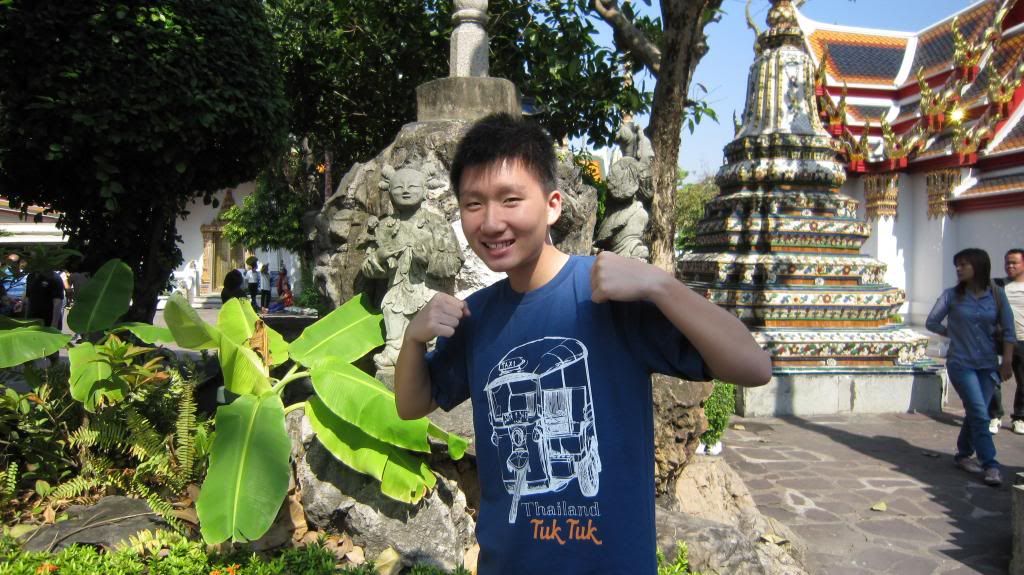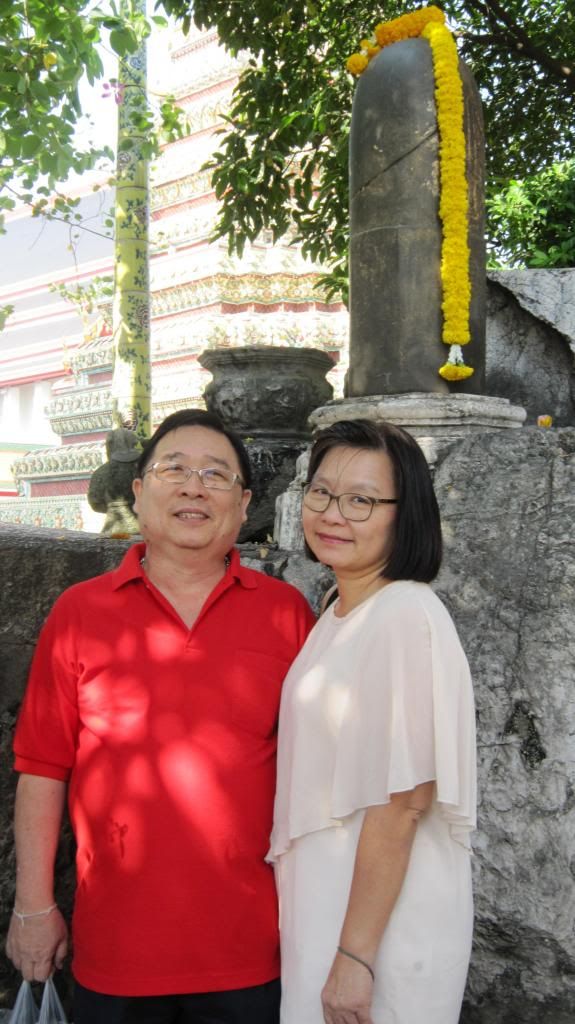 With... a statue
Apparently that's a penis!!! Papa said he saw a Thai girl worship it!!! WTF *jaw drop*
Another building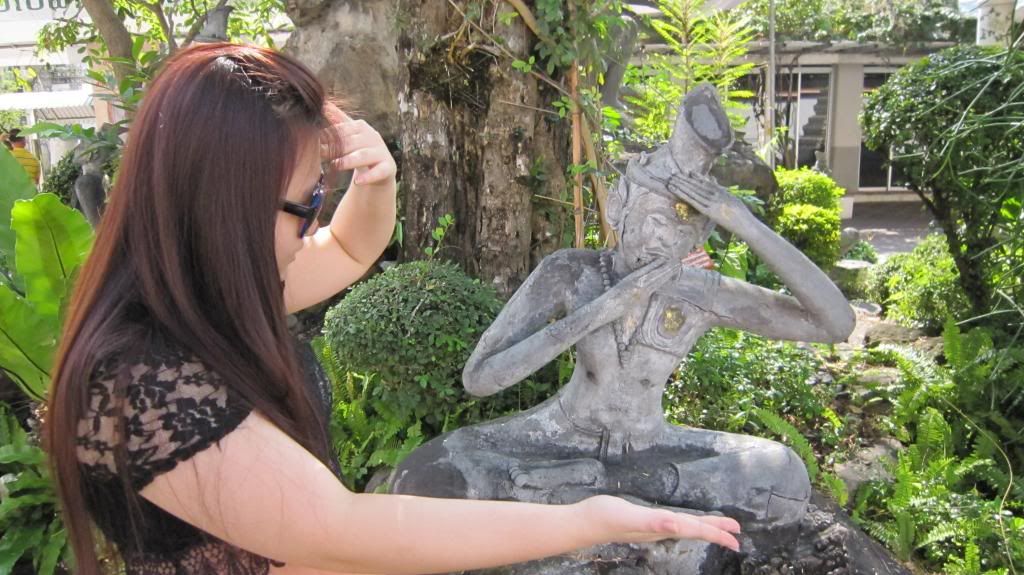 Me: Look at what you've done! #facepalm
Statue: Oh shit!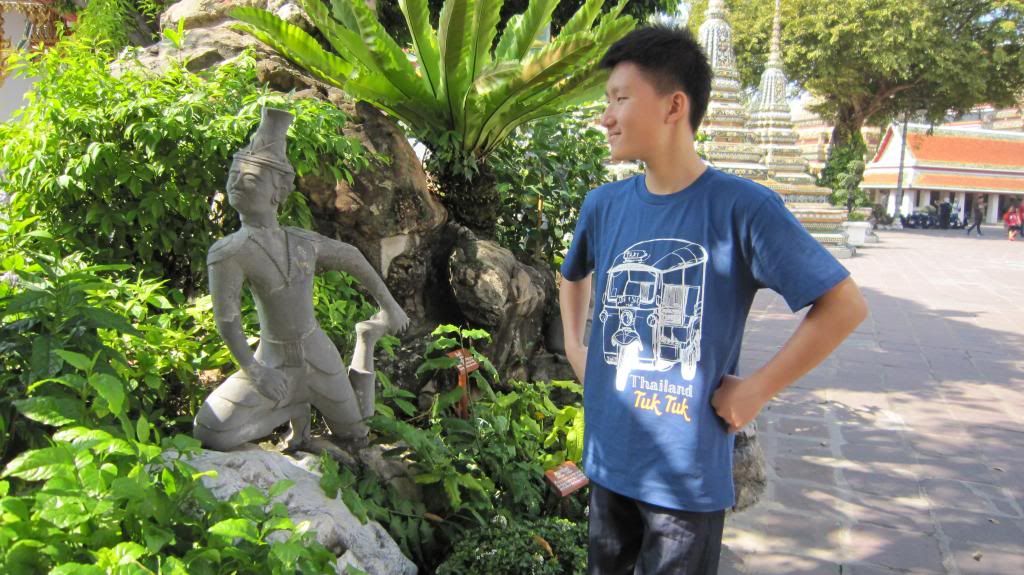 Bro: Hey! I'm talking to you! Look at me!
Statue: No! You're a bad guy! Hmph!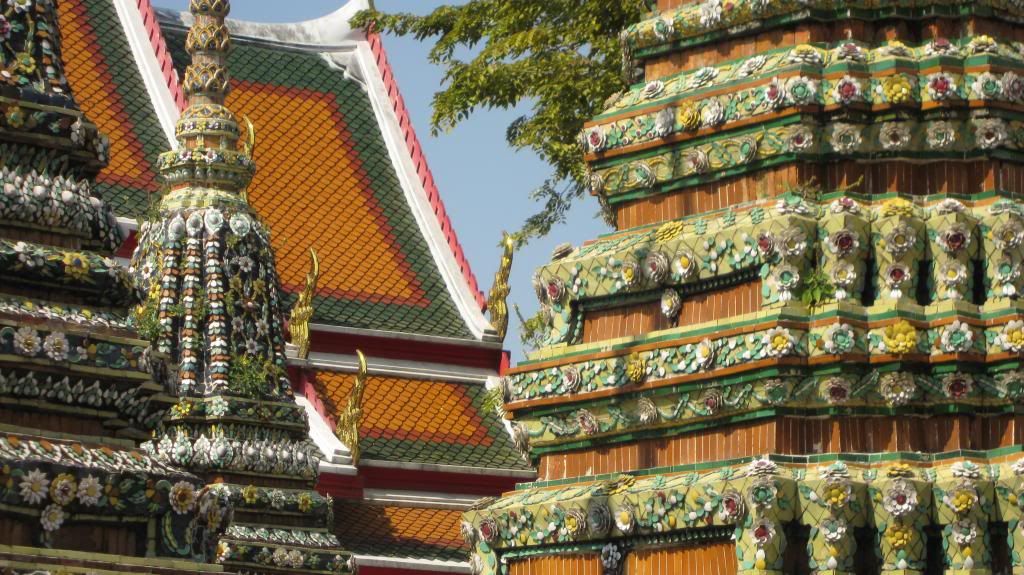 I think we're checking the map to see where should we go for the next destination.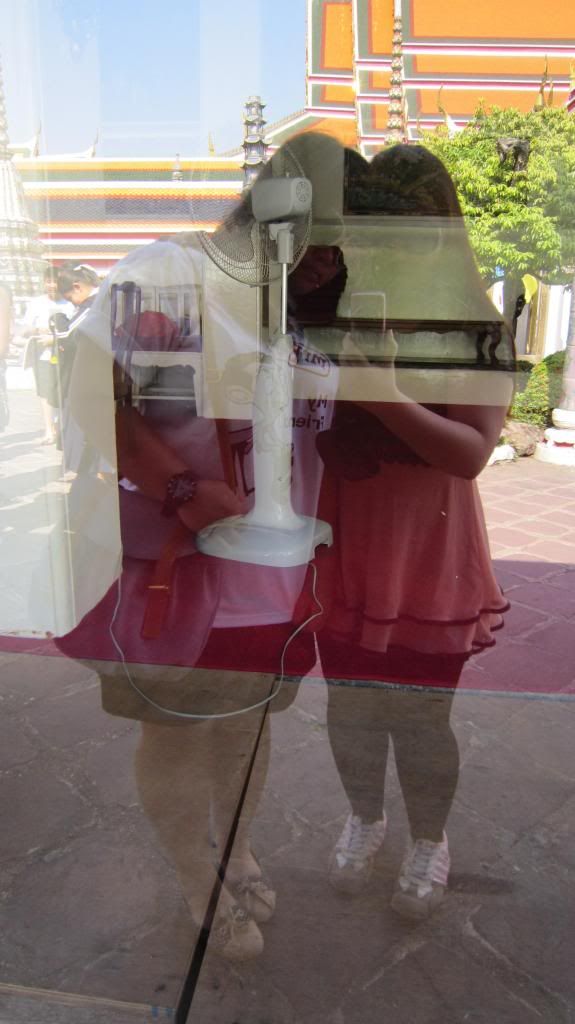 Another reflection photo
Next stop was China Town but it was very far we took taxi and almost all of us slept in the car wtf. Or maybe only me.
Nothing much to walk also... Had our lunch there, then went back le.
Forced KitKit to take picha with me again in the restaurant LOL
Another one
Sibeh difficult to hail taxi! The one we hailed don't know where is FX Hotel wtf he managed to send us to Phetchabouri only. So we took train back wtf.
Do I look like Thai girl?!?!?!
An ahpo asked me things in Thai while we're waiting for taxi! I probably looks like Thai girl FML. That explained why the angmoh asked me for direction in train the day before. T_T
Then they've wanted to go to night market - again!!! Damn determined eh!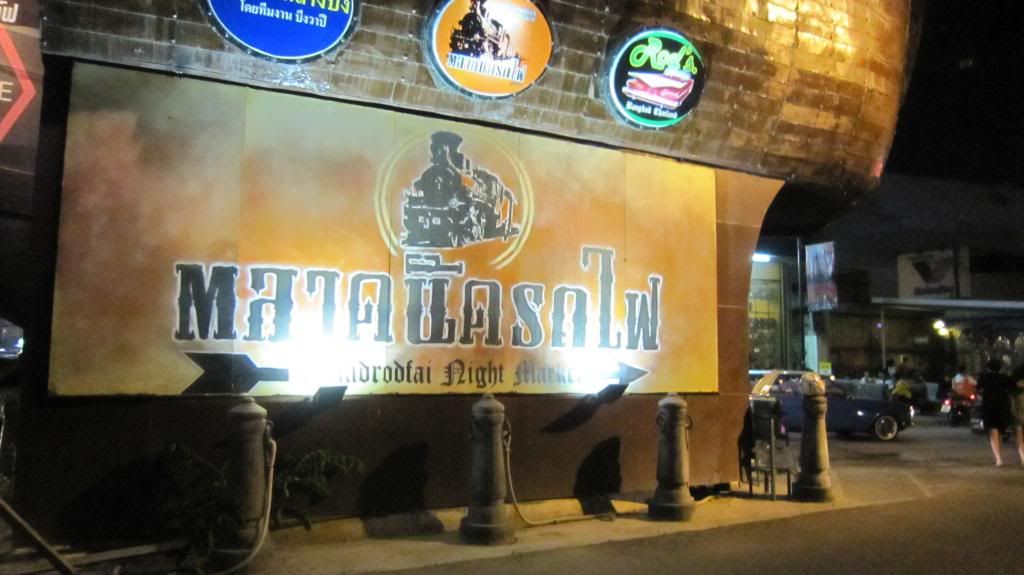 It spelt "Chadrodfai Night Market" I think
Stores along the road. This one selling glassware
This one selling... Old items. Like music box and mini merry-go-round.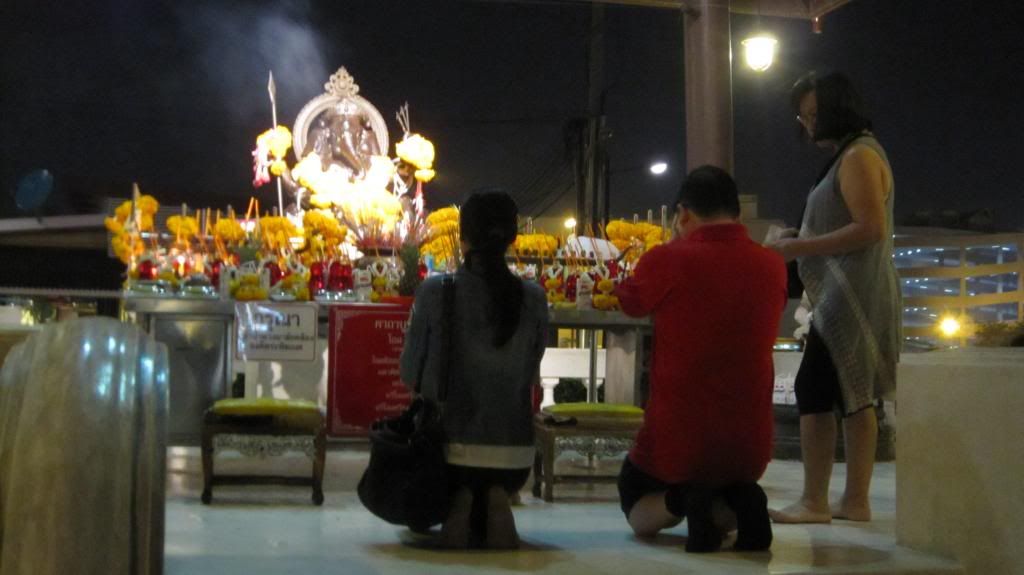 I tell you. Wherever papa goes, when he sees a Buddha statue, he'll definitely go do prayers.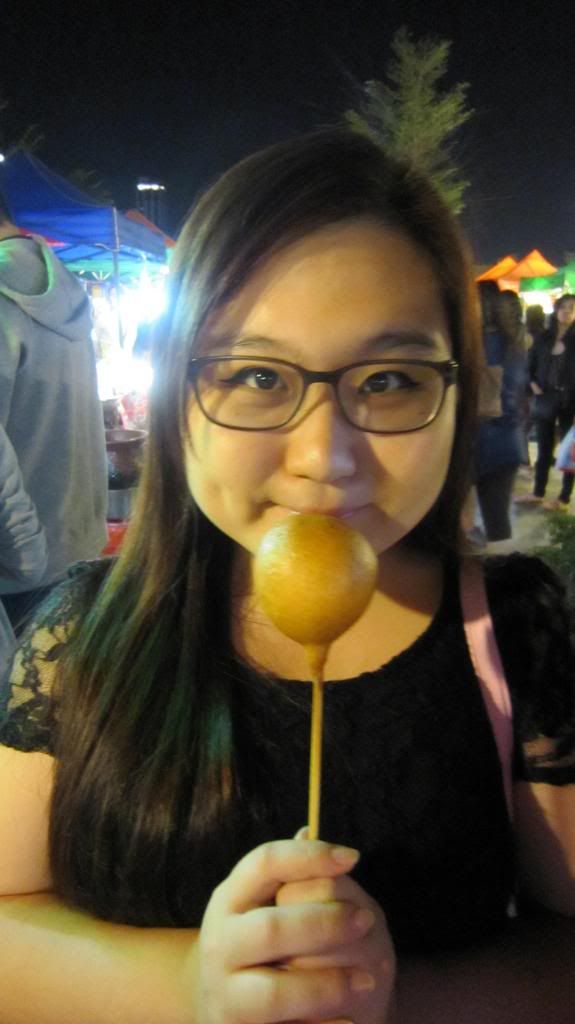 Food!
Not sure what it is, some sort of like bread with sausage inside. Very cute!
The night market
Mami ordering wantan mee as dinner ala Thai style lol
Then! After walking one round... We saw SALES!!! HOW CAN WE RESIST!
Top 3 jeans are mine, the rest are sanjie's!
Cheap jeans! 50 baht each! Which is like, around RM7 each!!! WHERE TO FIND YOU SAY!!! #kisiao
Seacon Square is right beside the market! But it's closing at 9.30pm Bangkok time so you'd wanna visit the mall first before the night market.
Aaaaand we went back in a taxi and slept throughout the journey.
(To be continued...)