Hehehe old post :p Last review on Mivva Beauty Box ady!
Mivva team sent the box on 16th so that we can receive it on 23-24th how sweet! ♥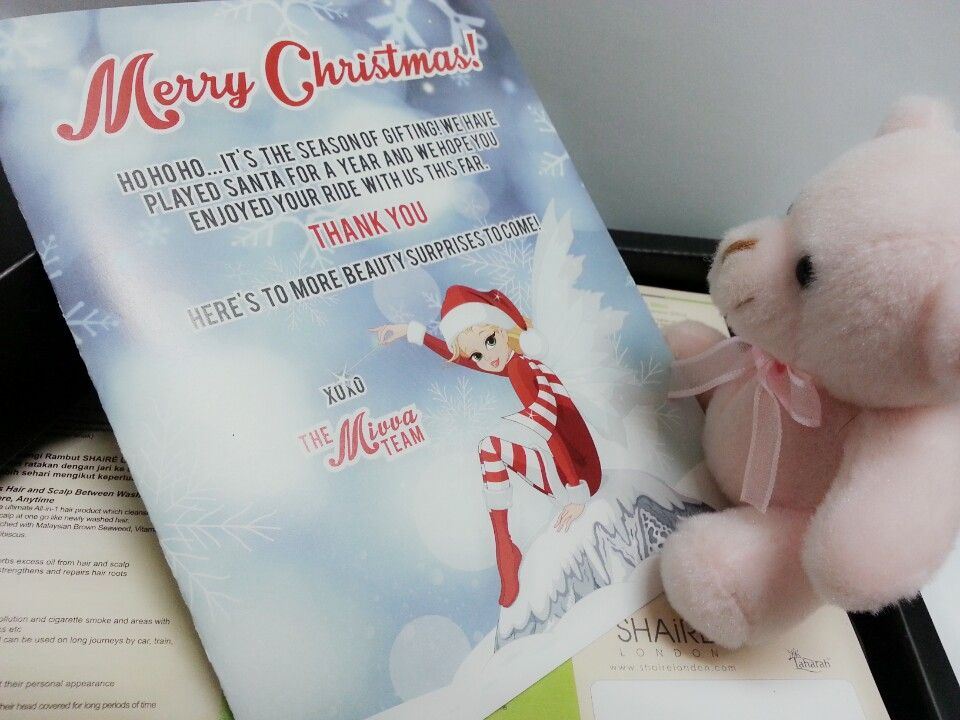 Merry Christmas! ♥
Product description
There are more products included this month! =D
The products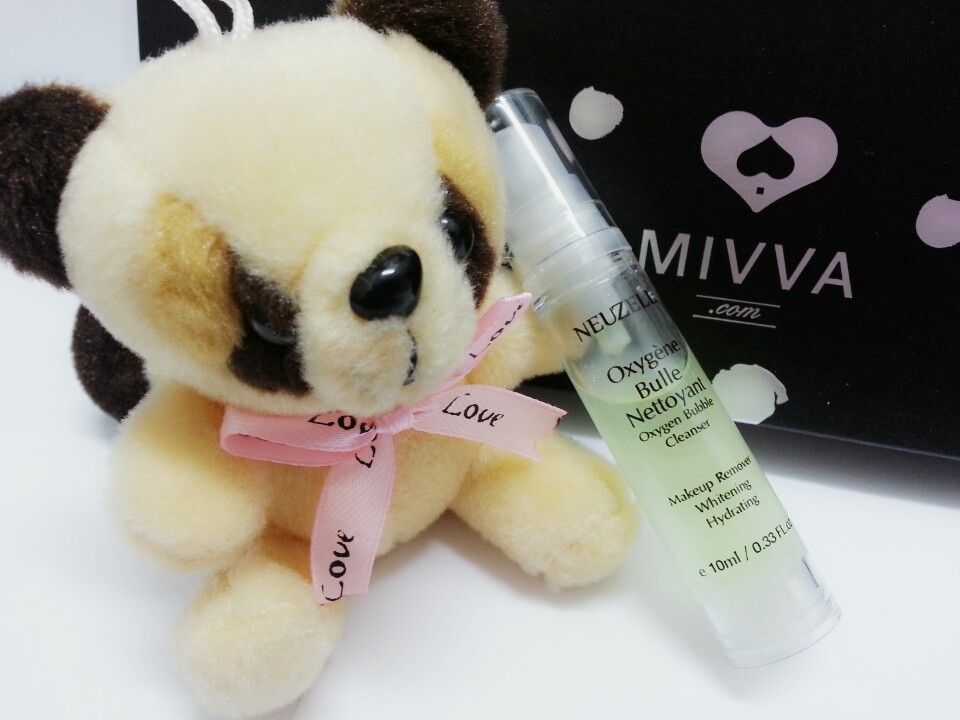 Neuzell Facial Cleanser, RM89.90 for 100ml
Macam yes, tapi bukan. LOL no lah just kidding! Cleanser didn't really help much as my face condition still remain the same. Well... Not that I've got a lot of problems la. So can't really see what's the difference also. *shrugs*
Uriage Gyn-Phy Feminine Wash, RM24.90 for 200ml
I was using Lactacyd Nourish bought from Watson and I didn't feel there's any difference between these 2 products.
Regardless of the brand, feminine hygiene is really important.
Redflo Hair Shampoo, RM69.90 for 750ml
Well I've tried, I still prefer Sunsilk. More foams, more bubbles. Though I heard the chemical that produce the foam is harmful to the scalp
Well coz if it doesn't have foams, it gives me this feelings that I didn't wash my hair thorough enough and still giving that dry dry de feelings wtf. Maybe others won't feel the same.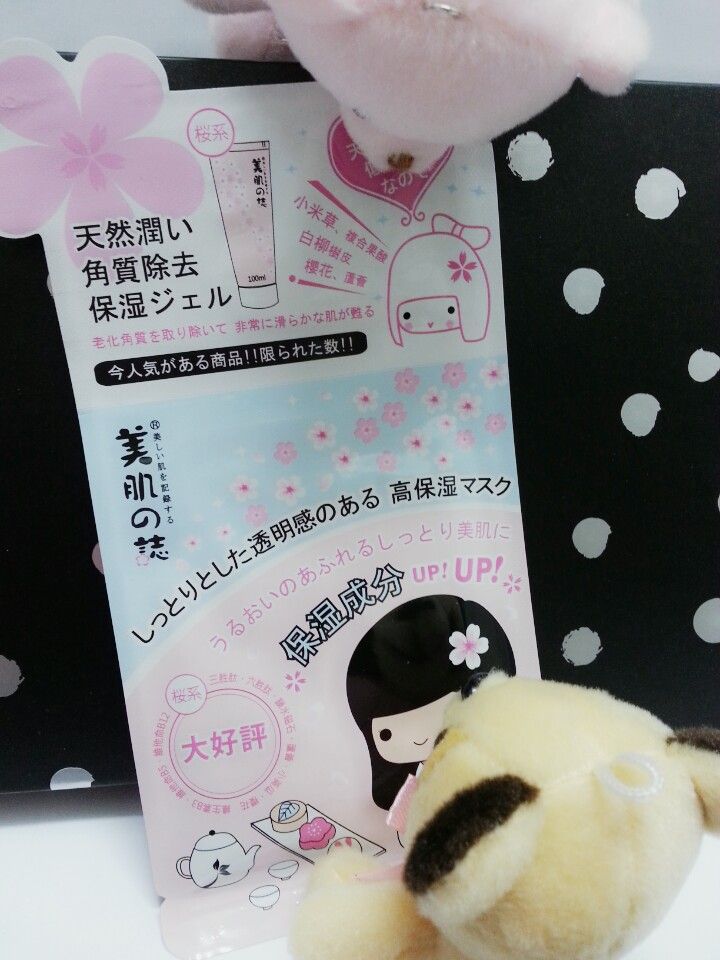 Beautymate Cherry Blossom 2-in-1 Baby Skin Ultra Moisture Barrier Mask + Natural Care Moisturizing Peeling Gel
RM9.90 for 1pc mask & 2ml peeling gel
Full sized product!
This one interesting! Among all the masks I've seen/bought, similar ones will have mask + moisturizing gel instead of peeling gel! This one helps exfoliating the dead skin and assist in the absorbance of the essence in the mask! =D
Well I tried but there's not much of dead skins on my face (not sure if should proud or doubt the way I did it wtf) but still! Not bad xia! =)
Men Original Face Wash, RM15.90 for 95ml
Full sized product!
Since it's a men's face wash, I gave it to KitKit. He's been mixing a lot of different face washer lately, so I'm not sure which works. But this smells good, like the normal one we have =) Can consider xia.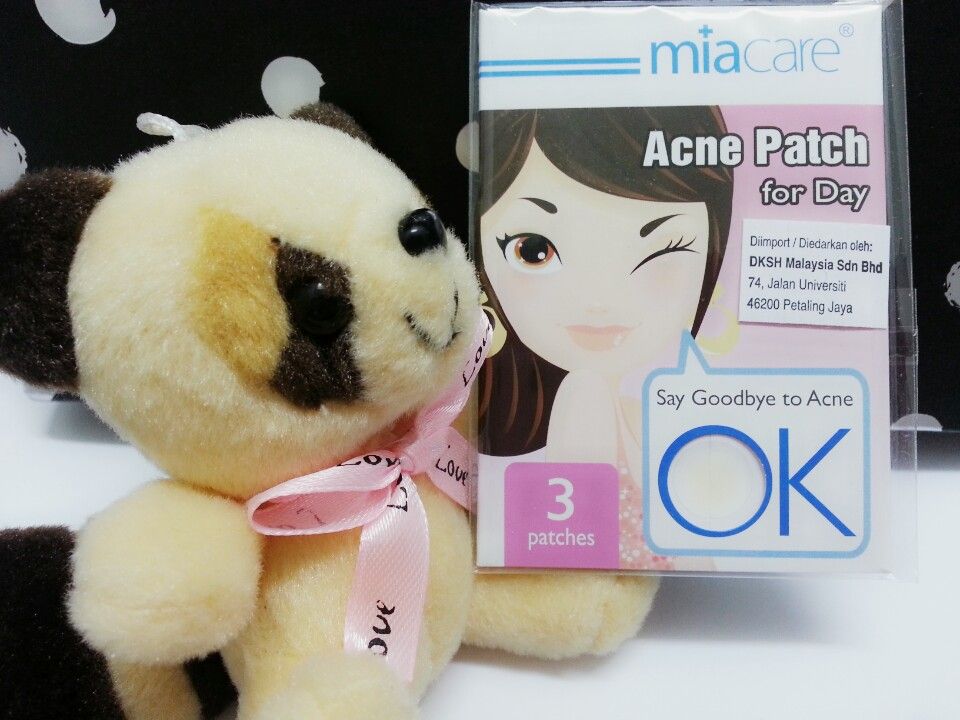 Miacare Acne Patch
RM9.50 for day 12patches, RM9.70 for night 12patches, RM13.70 for mix 9 + 9 patches
My face haven't have any acne yet (teehee!) so didn't get to use it hm. But then again I don't think these patches work on me. Tried nose patch for white/black heads, no can do.
Shaire London Silk Classic Collection Hair Perfume (Dry Shampoo)
RM35.90 for 60ml
For once I purposely didn't wash my hair and needa go out, I used this product. It's as if a person who didn't shower for a day and then the person spray perfume on the body to cover body odor. Same concept. It's just a "hair perfume" for people who didn't wash the hair. Hair still looks greasy =( Maybe I didn't do it right la.
Posh Foot & Body Lotion, RM129 for 250ml
This lotion is actually so cute me 舍不得 use! WTF. Anyway it smells good! Will give it a try aww
Special item from Dazzling Couture!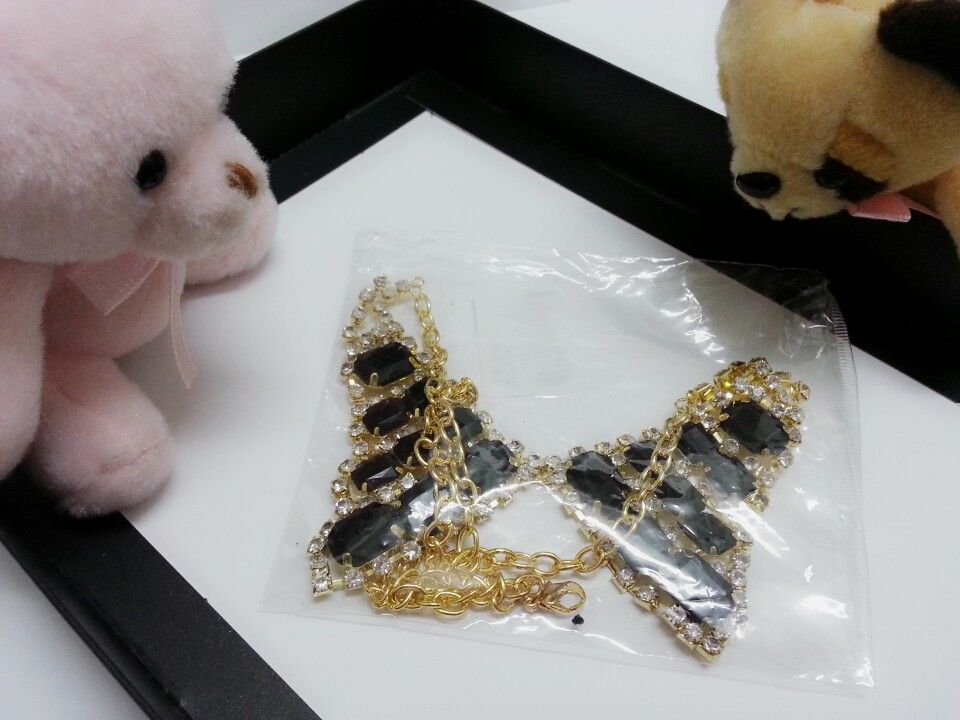 A collar necklace!
Last item!
Erhm. I'm not sure how to use it ahahah. It looks small on me. Perhaps I can give it to erjie, now whatever she wears, looks good on her.
Follow
MIVVA's FB
now! They're having a giveaway so if you
sign up
as a MIVVA member and buy some of their stuffs, you stand a chance to win a KAO box!